nChain CEO Hakan Yuksel and Ultimus Inc.'s Karl Freiheit took the stage at the BSV Global Blockchain Convention to talk about how blockchain technology can improve data integrity and streamline business process management.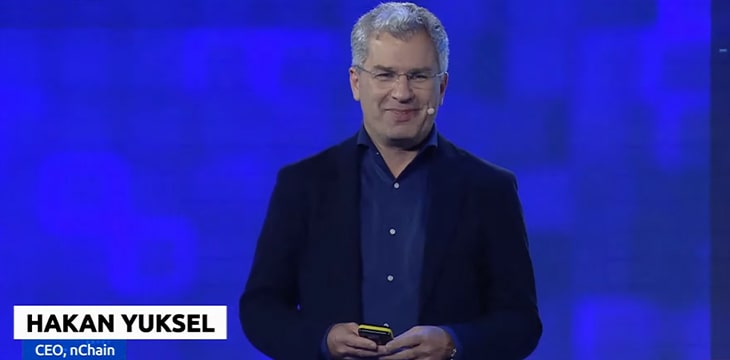 The promise of the internet of value
Yuksel speaks first, opening by reaffirming that nChain wholeheartedly endorses the central theme of the conference: creating a world of good. 
He explains that nChain has grown to around 300 people, including researchers, engineers, PHDs, and others, and that they all work with the sole aim of taking the ideas of a single man, Dr. Craig Wright, and turning them into a reality. They take Dr. Wright's many ideas and turn them into papers, patents, and code. 
In 2021 alone, nChain applied for 65 new patents and has many more in the works. Ultimately, the company aims to bring about the internet of value.
What does nChain offer?
Delving into nChain's services stack, Yuksel showcases how it works on the infrastructure, platform, and applications layers, delivering both enterprise support and professional services. This includes everything from writing and maintaining BSV node software to delivering enterprise solutions in the gaming, supply chain, financial services, and public sectors. He emphasizes that everything nChain does comply with regulations, including KYC/AML rules.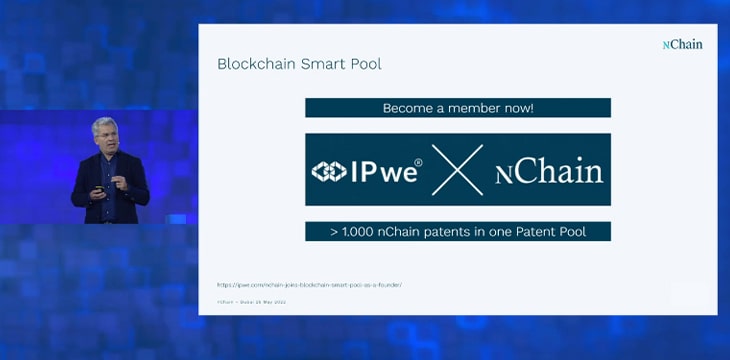 As well as its infrastructure and software stack, nChain offers membership to the Blockchain Smart Pool, which was created in partnership with IPwe. Yuksel explains how the firm has hundreds of families of patents filed, and membership of the Blockchain Smart Pool gains access to its intellectual property. For startups, this is free. For companies earning up to $10 million, it costs $500 a year. Thereafter, membership follows a tiered pricing model.
Looking to the near future (18 months), Yuksel reveals what nChain has in the works. He explains that many papers will be turned into code, covering peer-to-peer payments, tokenization, ID management, access control, and connected devices (IoT). The common theme is using blockchain technology to develop business solutions.
Introducing Ultimus Inc.
As Yuksel leaves the stage, Freiheit takes it, introducing us to Ultimus Inc, an established vendor of innovative technology. The company already has a presence in the U.S., U.K., Panama, Germany, Hungary, Egypt, China, Taiwan, and the UAE. Offering enterprise software solutions, Ultimus has created what it calls the all-in-one integration layer for businesses.
Focusing on how blockchain technology plays a role in this, Freiheit explains that, in his view, it takes threats such as fake news and data and turns them into an opportunity. Harnessing blockchain's power, Ultimus delivers trusted data and processes, notarization, audit trails, database searches, approvals, and more in streamlined and often automated ways. He explains how Ultimus is using nChain's Kensei tool to deliver many of these benefits to its customers.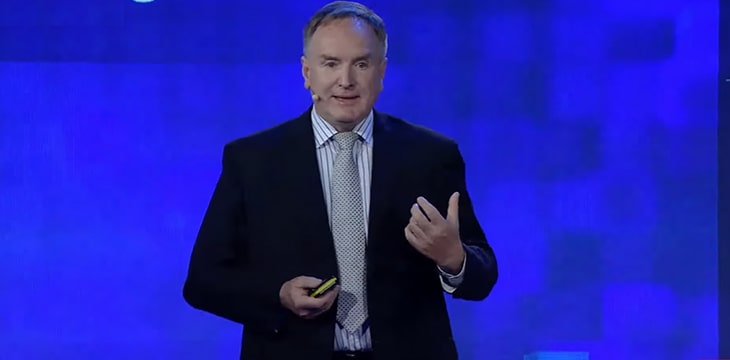 Watch the BSV Global Blockchain Convention Dubai 2022 Day 1 here:
Watch the BSV Global Blockchain Convention Dubai 2022 Day 2 here:
Watch the BSV Global Blockchain Convention Dubai 2022 Day 3 here:
New to Bitcoin? Check out CoinGeek's Bitcoin for Beginners section, the ultimate resource guide to learn more about Bitcoin—as originally envisioned by Satoshi Nakamoto—and blockchain.