Another day, yet another crypto scam—this time, in the form of a website, which, according to the Monetary Authority of Singapore (MAS), falsely represents comments from MAS chairman and the country's Deputy Prime Minister, Tharman Shanmugaratnam.
In a warning to investors, the Monetary Authority of Singapore said that the reported comments from Shanmugaratnam about BTC were fictional, except for a remark he made about the presently low volumes of crypto trading in the country.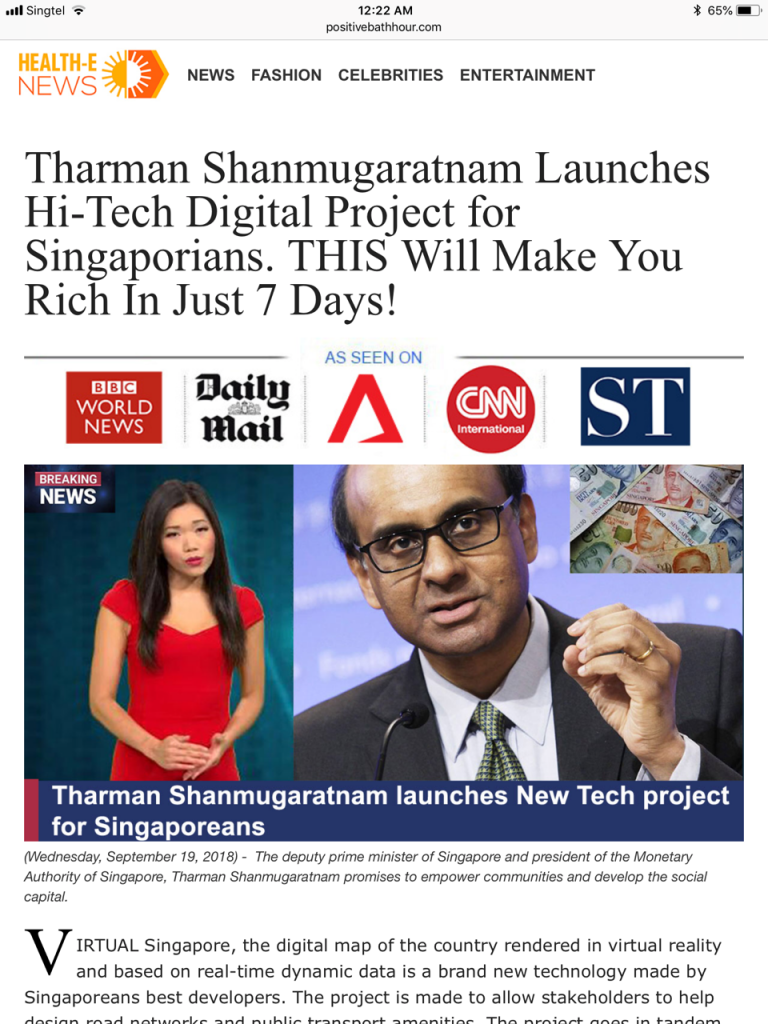 On Thursday, the central bank said it found another fraudulent BTC site that "has been similarly soliciting investments" in the cryptocurrency by using fabricated statements attributed to Shanmugaratnam.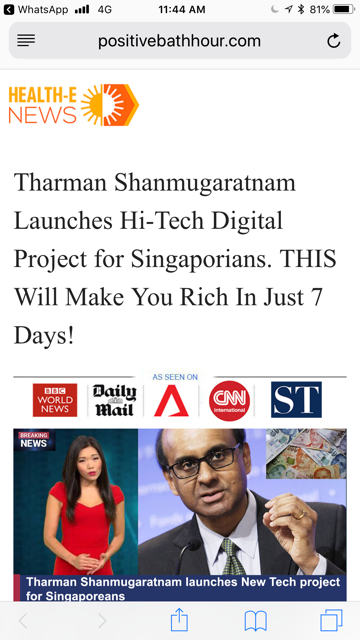 As a result of their concerns over the BTC scam, MAS warned investors not to provide any information through the website, cautioning against clicking the link to create a BTC account and submit personal data.
The position is consistent with MAS's stance on other BTC scams, with the authority regularly warning investors on the dangers of investing in the cryptocurrency. Even more broadly, the authority has taken a dim view on trading in BTC, warning investors back in December 2017—a period of all-time highs for the crypto—that they would 'lose their shirts' backing BTC.
The authority urged anyone who might be suspicious about a BTC scam to refer the matter immediately to law enforcement, and of course to refrain from engaging with the scam.
The development comes at a time when officials in Singapore are becoming more aggressive in their efforts to crack down on nefarious activity around BTC.
The increase in regulation has been partly driven by China's crackdown on crypto trading and ICOs, which has seen Singapore become a haven for crypto exchanges and ICO promoters. However, the central bank has been quick to act against those pushing the boundaries with their cryptocurrency offerings, of which today's scam warnings are the latest example.
Back in May, MAS wrote to eight cryptocurrency exchanges in the country warning them that they were required to be regulated before they could issue or trade in cryptocurrencies and tokens.
The authority also put a stop to an ICO at the time, after identifying the ICO as an unregulated equity, without the required prospectus or MAS authorisation demanded by Singapore securities law.
New to blockchain? Check out CoinGeek's Blockchain for Beginners section, the ultimate resource guide to learn more about blockchain technology.