Business
Jasmine Solana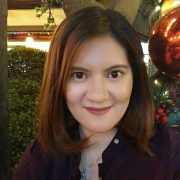 Microsoft accepts Bitcoin Cash payments at 0% network costs
A few choice words from computer mogul Bill Gates isn't going to stop the tech giant he founded from supporting cryptocurrencies like Bitcoin Cash (BCH).
This week, Microsoft quietly began accepting BCH payments alongside legacy Bitcoin (BTC), giving its users another option for topping up their Microsoft.com account balances. The key difference between the two options is that paying with BTC comes with 1.2% network cost, while Bitcoin Cash offers instant confirmation with 0% network fee.
A note in the Microsoft "Redeem Bitcoin" page warns users that there will be "no refunds added to your Microsoft account":
Microsoft supporting Bitcoin Cash payments is a logical choice for the multinational technology company given that its Microsoft Billing Services has teamed up with payments processor BitPay to handle cryptocurrency-related transactions. Microsoft is among the over 100,000 merchants, along with Newegg, Namecheap and Vultr, that have started accepting payments made in Bitcoin Cash shortly after the payments processor included the popular cryptocurrency in its partner merchants' accounts.
Currently, BCH payments are still converted to U.S. dollars or BTC before they're delivered, although BitPay is looking to integrate an option for merchants to receive direct BCH payments in the next couple of weeks.
The tech giant has had a tumultuous relationship with BTC since it started supporting the cryptocurrency back in 2014. In 2016, a note in the Microsoft Store FAQ stated that users "can no longer redeem Bitcoin" into their Microsoft accounts, which the company immediately retracted citing "inaccurate information." Early this year, reports surfaced that Microsoft again barred—albeit temporarily—its customers from adding BTC funds to their accounts due to the cryptocurrency's "unstable state."
BTC's high transaction fees and network congestion has prompted BitPay to start processing payments on other blockchains like Bitcoin Cash. In an interview with CoinGeek, BitPay CEO Stephen Pair said their goal is to simplify the blockchain payments process for merchants, while also making sure that the retailers are paid fairly.
"We're continuing to learn from customer feedback and refine the BitPay platform to be even simpler and more seamless for businesses that need blockchain payments. We expect that offering the same service for the Bitcoin Cash blockchain will make it easier for consumers and businesses to use BCH for important transactions," Pair said.
Note: Tokens on the Bitcoin Core (SegWit) chain are referenced as SegWitCoin BTC coins; tokens on the Bitcoin Cash ABC chain are referenced as BCH, BCH-ABC or BAB coins. Altcoins, which value privacy, anonymity, and distance from government intervention, are referenced as dark coins.
Bitcoin Satoshi Vision (BSV) is today the only Bitcoin project that follows the original Satoshi Nakamoto whitepaper, and that follows the original Satoshi protocol and design. BSV is the only public blockchain that maintains the original vision for Bitcoin and will massively scale to become the world's new money and enterprise blockchain.