Business
Cecille de Jesus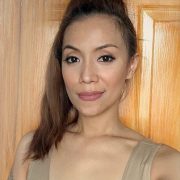 Japan's FSA conducts a round of on-site inspections for more cryptocurrency exchanges
Japan isn't risking another Coincheck-level slip-up.
Following last week's mandated review and inspection of cryptocurrency exchange Coincheck—which lost then over $500 million worth of NEM tokens last month in what is known as the biggest crypto heist to date, Japanese regulators are checking in on a total of 32 crypto exchanges. This includes both licensed and unlicensed exchanges.
After the ill-famed Coincheck heist, the Financial Services Agency (FSA) has ordered the company to submit a report on the hack, as well as mitigation measures by February 13. And it seems they are set on holding all cryptocurrency exchanges to the same security checks to protect investors and prevent similar incidents from happening again. According to Nikkei Asian Review (Asian Nikkei), in February 1, the FSA ordered all other crypto exchange operators to submit a similar report and decided to do on-site inspections of more operators the very next day after what seemed to be unsatisfactory results of the inspections.
Last year, Japan required all cryptocurrency exchanges to obtain licenses in order to continue their operations, with a total of 16 currently being awarded permits. So far, another 16 have not been given a license yet, Coincheck being one of them.
According to another report by Asian Nikkei, it was negligence that led to the Coincheck hack—they stored all their customers' funds in hot wallets, citing a lack of staff capable of handling cold wallets. On top of this, the exchange did not even employ a multisignature (multisig) scheme to protect the funds—which is a mechanism even common users can easily employ on their own to sort of "double-lock" their funds.
NEM.io Foundation—which issues the NEM tokens like the ones stolen from Coincheck, echoes the same stance on the incident.
"We would advise all exchanges to make use of our multi-signature smart contract which is among the best in the landscape. Coincheck didn't use them and that's why they could have been hacked. They were very relaxed with their security measure." said NEM Foundation president Lon Wong.
Note: Tokens on the Bitcoin Core (SegWit) chain are referenced as SegWitCoin BTC coins. Altcoins, which value privacy, anonymity, and distance from government intervention, are referenced as dark coins.
Bitcoin Satoshi Vision (BSV) is today the only Bitcoin project that follows the original Satoshi Nakamoto whitepaper, and that follows the original Satoshi protocol and design. BSV is the only public blockchain that maintains the original vision for Bitcoin and will massively scale to become the world's new money and enterprise blockchain.