Business
Cecille de Jesus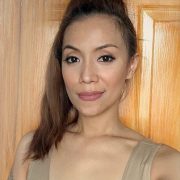 Israeli bank blocks crypto funds despite AML compliance—until court steps in
Friction mounts as Israeli banks aggressively try to impede cryptocurrency activities despite court orders.
In February this year, Israel's Supreme Court handed down a landmark decision barring banks from blocking cryptocurrency-related activities. This was after Israel-based cryptocurrency exchange Bits of Gold won its case against Leumi Bank. The Supreme Court ruled that Leumi Bank's termination of Bits of Gold's account had no solid basis and and issued a temporary order forbidding Leumi from restricting the exchange's banking activities.
This was a historic (although possibly temporary) win for cryptocurrencies in the country and set a precedent that banks cannot just close down or refuse transfers from cryptocurrency-related activities.
But banks are not giving up without a fight. Another bank—Israel's largest bank, nonetheless, blocked a client's incoming transfer of $195,000 which came from a European cryptocurrency trading platform. The offending institution, Bank Hapoalim, cites money laundering and terrorism financing concerns as an excuse.  But Judge Limor Bibi, who presided over the case, was having none of it—particularly because the client had already provided documents attesting to the source of funds and the transaction has also been filed with the Israel Tax Authority.
With the funds cleared for taxation and AML compliance, the bank was forced to let the transaction through. A gag order request by Hapoalim was also denied.
The complainant's law firm, Doron, Tikotzky, Kantor, Gutman & Amit Gross, says that this retaliation of banks against cryptocurrencies has been mounting lately, causing friction between financial institutions and their clients.
"Recently, we have witnessed an extreme escalation in the banks' fight against Bitcoin and the other virtual currencies. In what appears to be a planned policy of targeted assassination, the banks are preventing their customers from returning foreign money originating in virtual currencies to their Israeli accounts, even though the clients wish to declare the movement of the funds and pay their taxes according to the law," the firm commented.
"This is an important precedent that obliges the banking system as a whole to reconsider its policy regarding funds originating in virtual currency transactions, while conducting a real and relevant examination of each ad hoc transaction, rather than automatically denying each transaction without examining it on its merits."
Note: Tokens on the Bitcoin Core (SegWit) chain are referenced as SegWitCoin BTC coins; tokens on the Bitcoin Cash ABC chain are referenced as BCH, BCH-ABC or BAB coins. Altcoins, which value privacy, anonymity, and distance from government intervention, are referenced as dark coins.
Bitcoin Satoshi Vision (BSV) is today the only Bitcoin project that follows the original Satoshi Nakamoto whitepaper, and that follows the original Satoshi protocol and design. BSV is the only public blockchain that maintains the original vision for Bitcoin and will massively scale to become the world's new money and enterprise blockchain.