Business
Steve Kaaru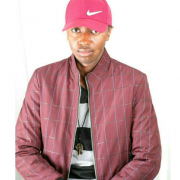 Investment in blockchain firms down over 60% in 2019: report
Blockchain companies have for a long time been the most attractive destination for investors in the crypto industry. "Blockchain-not-crypto" is a narrative that has been widely spread, with many choosing to back the underlying technology as it has applications that extend beyond cryptocurrencies. However, according to a new report, the sector is experiencing slow growth in 2019 with investors staking their money in cryptocurrencies instead.
The report by CB Insights, a market intelligence platform provider, revealed that investors have become wary of investing in blockchain companies. So far in 2019, traditional venture capital firms have invested $784 million in 227 deals. This is way below the numbers registered at a similar time in 2018. At that pace, blockchain companies are set to receive $1.6 billion by the end of the year, a 60% drop from last year's investment which stood at over $4 billion.
The report further revealed that the investment coming from huge corporations is on an even steeper decline. While major global firms have been reported to be interested in blockchain technology, they haven't been backing their talk with their money. This is also despite the recent push by social media giant Facebook to launch its own cryptocurrency.
According to the report, maturing blockchain startups have fared worse compared to new startups.
And as other studies have indicated, the U.S. continues to be the biggest market in the blockchain industry. U.S. blockchain startups accounted for 40% of the total investment in the industry in the period between 2014 to July 2019. China came in at a distant second with 15% of the funding, with the U.K. at 8%, Singapore at 4% and South Korea at 3% being the other major markets.
CB Insights also revealed that most of the money has migrated from blockchain to crypto. In 2018, cryptos went through a bearish season, shedding over 80% of their market value. This year's bounce back has restored faith to many investors and they have quickly shifted to investing in cryptos.
A separate report by Reuters revealed that while major corporations have all announced mega blockchain projects, most of them have yet to move from the testing phase.
Bad signs for the blockchains not Bitcoin crowd.
Reuters reports that among 33 corporate blockchain projects few have made any real progress. https://t.co/I7TKJFYbH2
CB Insights reports that blockchain investments are on track to be down 60% this year. pic.twitter.com/KTg5twEpOe

— Nathaniel Popper (@nathanielpopper) July 17, 2019
The report stated, "At least a dozen of these projects, which involve major banks, exchanges and technology firms, have not gone beyond the testing phase. Those that have made it past that stage are yet to see extensive usage."
Note: Tokens on the Bitcoin Core (SegWit) chain are referenced as SegWitCoin BTC coins. Altcoins, which value privacy, anonymity, and distance from government intervention, are referenced as dark coins.
Bitcoin Satoshi Vision (BSV) is today the only Bitcoin project that follows the original Satoshi Nakamoto whitepaper, and that follows the original Satoshi protocol and design. BSV is the only public blockchain that maintains the original vision for Bitcoin and will massively scale to become the world's new money and enterprise blockchain.