The early days of a startup are critical because that's when it has to define its market and produce its first product. Blockchain businesses are no different from others and all new businesses could do with a little help at that stage of their development—which is why startup incubators exist.
Now there are incubators specially for blockchain startups. State Zero Labs, a London-based organisation, has just completed its first 13-week programme for seven blockchain businesses. It ended with a Demo Day, a kind of graduation ceremony in which the companies were invited to celebrate together and to present their work to an audience of potential staff members, business partners and investors.
Tazz Gault, co-founder of State Zero Labs, said the programme had succeeded in accelerating the development of the companies and educated their founders by connecting them with over 90 mentors, and offering them 32 workshops: "It's been absolutely phenomenal to see their unbelievable growth."
Tazz says the emphasis in the startup ideas has been on "solving a genuine business problem." Blockchain is essential to all the ideas that were selected but the State Zero approach is not to "lead with technology." Half the applicants to the programme were using "tech for good," Tazz says—meaning the ideas are philanthropic or contributing to corporate social responsibility.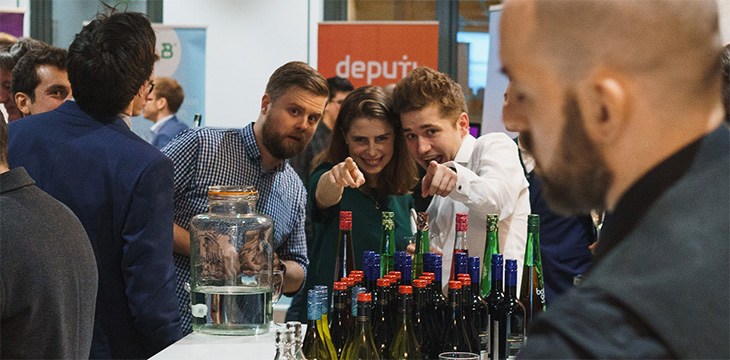 One of those ideas is MyResonance, which issues digital tokens to reward people for doing good things while they're at work—specific actions that the company wants to support such as cycling or walking to the office. The tokens can then be 'spent' by the recipient on other desirable actions, such as giving the money to charity. The tokens are underwritten by the company and, as co-founder Luke Baker explained, MyResonance will integrate with business applications like Slack to create "a digital recognition system for the workplace."
One business that wants to support a more physical sector of the economy is eTEU, which, as CEO Eduard Oboimov explained, is "developing a blockchain-based platform to enable paperless trade facilitation in maritime logistics." In other words, they're creating a blockchain alternative to the complicated documentation that's currently required in the supply chain through which goods are traded across the sea.
Focusing on making life easier for small businesses, Deputi.ai wants to use AI and blockchain to automate regular admin tasks and take away "the anxiety of being tripped up by filing deadlines, lost contacts, accounting standards and learning the hard way." As co-founder Lexa Hunt said, the software will use AI to "take your documents and extract all the key information …and make sure that the right people are told to do the right things at the right time."
If you have ideas for a blockchain business, there's much to learn from the experience of these programme participants. And you could apply to State Zero Labs to take part in their next programme.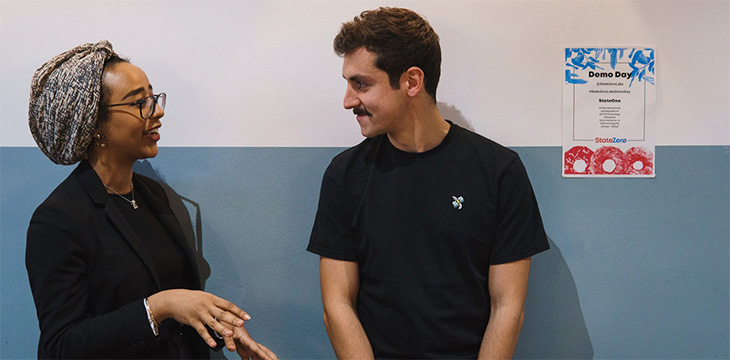 But if you can't wait until the autumn, and have Bitcoin or blockchain ideas, why not take part in the Bitcoin SV Virtual Hackathon, and perhaps win yourself some money and a trip to the CoinGeek scaling conference in Toronto?
Listen to this week's CoinGeek Conversations podcast for more about the State Zero Labs Demo Day or watch on Youtube.
And please subscribe to CoinGeek Conversations – this is episode 15 of a weekly podcast series. Just search for "CoinGeek Conversations" wherever you get your podcasts, subscribe on iTunes, listen on Spotify or visit the CoinGeek Conversations website.
New to Bitcoin? Check out CoinGeek's Bitcoin for Beginners section, the ultimate resource guide to learn more about Bitcoin—as originally envisioned by Satoshi Nakamoto—and blockchain.