Tech 13 October 2017
Cecille de Jesus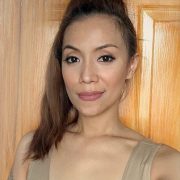 Gold mining company decided​ to mine cryptocurrencies, and their shares skyrocketed by 633%
Bitcoin holders are not the only ones celebrating today.
The past few years, gold mining companies have been seen flocking into mining bitcoins. In fact, a lot of them have opened up cryptocurrency-dedicated arms to focus on mining, selling, storing, and even accepting bitcoins for gold.
As bitcoin hits an all-time high today (over $5,800), another company has its shares shooting through the roof. Vancouver-based cryptocurrency mining company Hive Blockchain Technologies saw its shares surge 633%, ending in a C$533 million ($443 million) market value.
Hive was born out of Canadian gold mining colossus and Lions Gate Entertainment founder Frank Giustra's decision to switch from gold to digital gold—cryptocurrencies. They are one the first to include crypto mining in publicly traded stocks.
"We're quite lucky to be first out of the gate," said Hive CEO Harry Pokrandt. "We're a unique way to get into the space."
Hive was co-founded by Genesis Mining, the largest cloud and cryptocurrency mining company in the world, founded in 2014. Plans for expansion revolve around Genesis Mining's data centers in cold countries to "help lower costs," particularly in Iceland and Sweden.
Hive puts special focus on the energy efficiency aspect of mining: "Mining cryptocurrencies profitably relies heavily on efficient energy infrastructure. Iceland is ideally suited to crypto mining due to having a naturally occurring cold climate and abundant, cheap electricity from renewable sources like geothermal and hydro. Iceland also has fast and reliable internet connectivity and is a gateway between Europe and North America."
In terms of target clients, Pokrandt also says there's only a very minor difference between gold and crypto investors: age.
"I've discovered that crypto culture and gold bugs are the same sort of thing: you've got mistrust of government, mistrust of fiat, you want a decentralized ecosystem," says Pokrandt. "The difference is that gold bugs tend to all be 60 years old and crypto guys are 20."
Note: Tokens on the Bitcoin Core (SegWit) chain are referenced as BTC coins; tokens on the Bitcoin Cash ABC chain are referenced as BCH, BCH-ABC or BAB coins.
Bitcoin Satoshi Vision (BSV) is today the only Bitcoin project that follows the original Satoshi Nakamoto whitepaper, and that follows the original Satoshi protocol and design. BSV is the only public blockchain that maintains the original vision for Bitcoin and will massively scale to become the world's new money and enterprise blockchain.