The second day of CoinGeek's New York conference saw the many emerging features of the blockchain social media platform, Relica. Brothers and co-founders Daniel (CEO) and Jeremy Street (CTO) showcase what Relica has in store over the next few months. Such features include geo-NFTs, Relica Maps, and an NFT Marketplace. With some available now and more upcoming soon, Relica is quickly becoming a social media sandbox. Allowing for a vast array of possibilities, content, and meaning between businesses and users alike.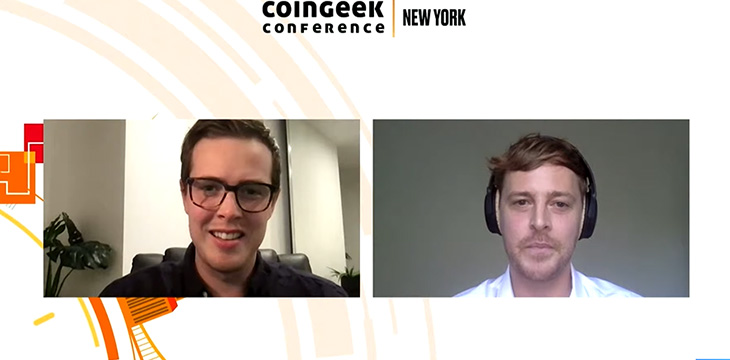 Relica launched at the beginning of 2021, bringing a transformative reimagination to conventional social media platforms. The platform introduces data ownership and microtransaction integration to an image-sharing social media.
Unlike Facebook or Instagram, Relica stores the hash of a user's data or photo to the BSV blockchain. This serves to prove user ownership over their data, instead of Relica maintaining full ownership. "Facebook start to collect the data as you go through their app. Everything that you like, your age, your interests, your hobbies. All of it is collected then sold off to third party advertisers," Daniel said.
Additionally, the use of micropayments within the platform allows for value creation and the ability for every user to earn from their posts. "0.05% of users on Instagram are earning from their photos," Daniel said. In Relica, 100% of users generate revenue from their photos from day 1.
As Relica takes a small percentage from every microtransaction, there is also no need or incentive for an advertising model. These features, facilitated by the BSV protocol, make for an unbounded level of value creation to the end-user.
Putting Bitcoin on the Relica Map
With the core values of Relica in place, the team has had time to innovate and evolve the application beyond simple image sharing. "Relica has always been about capturing moments… But what is a moment, if somebody else isn't there to share it with you? How can we enrich a photo, place or piece of art even more?" Jeremy said.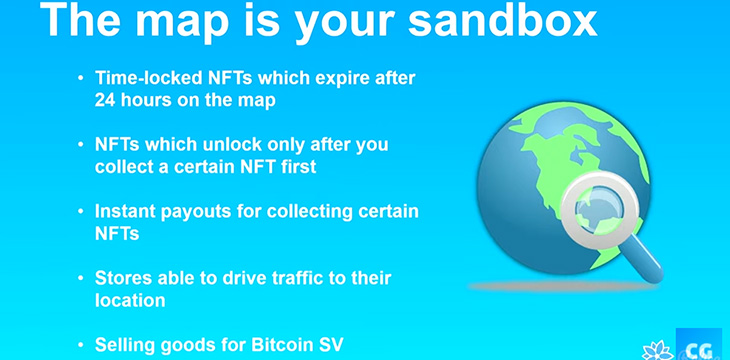 From these questions, emerged an answer in the form of a map. The Relica Map allows users to add meaning and sentiment by placing photos and gifts for their family and friends anywhere in the world. These gifts can be in the form of geo-NFTs or geo-Bitcoin. "What a beautiful idea, the ability to leave a moment in time, available for you at a certain place," Jeremy further stated. To kick off the addition of geo-NFTs, Relica will release four unique treasures on the map over the coming weeks. If a user collects a set of four, they will be rewarded with physical Relica coins.
From a business perspective, Relica brings a potential new paradigm in marketing through time-based smart contracts and NFT geo-vouchers. Jeremy uses the example of Adidas promoting a new pair of shoes. The first few users to pick up the geo-voucher at a location within a designated timeframe, receives a redeemable NFT voucher for said shoes.
"There are infinite creative possibilities for both individuals and businesses on the map," said Jeremy. The scalability and open-source functionality of Relica makes business marketing on the platform simple and efficient. Relica takes care of business authentication, encryption, user wallets, payments, and notifications. All done thanks to the BSV protocol.
What can we expect in the future?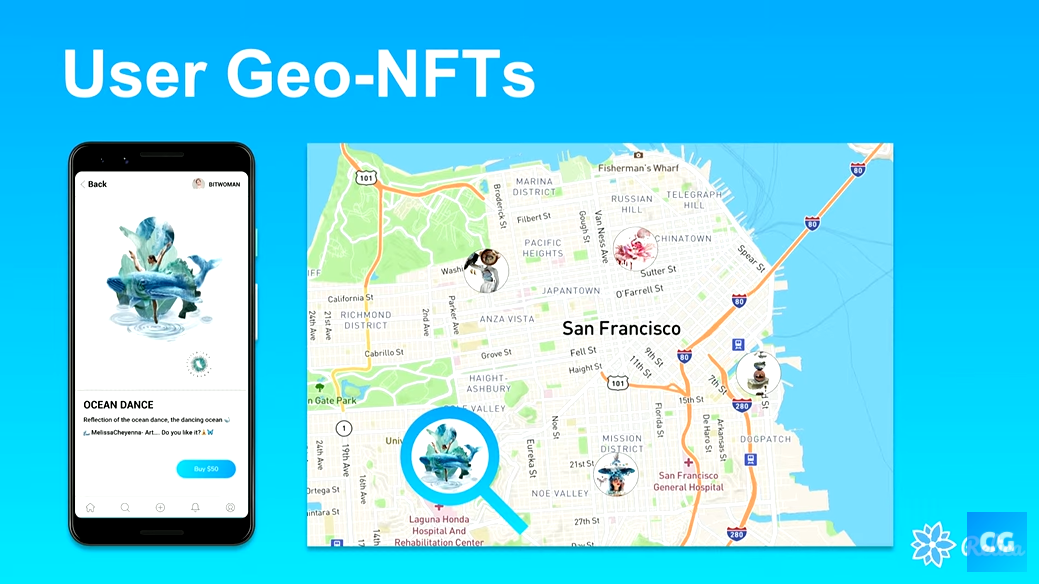 The Relica team is working hard to incorporate user-based geo-NFTs in the near future. Soon, users will be able to mint, sell and trade their own unique NFTs within the Relica map. This opens the opportunity for users to create fun scavenger hunts or promote their artwork, photos, and content.
Additionally, Relica is collaborating with BSV companies such as Unbounded Enterprise and FYX Gaming to drop NFT rewards on the Relica map. For example, a user may pick up a rare CryptoFights item on the map, that can then be sent to a CryptoFights account and used within the game itself.
To consolidate, track and trade the multiple NFTs a user may hold in the future, Relica has announced an NFT marketplace. "Every single NFT that you purchase on the map, you can then sell and trade in the marketplace…If you want to take a photo within Relica and then send that to the marketplace, you can do that as well," explained Daniel.
NFTs can also be shared to the user's wall to then generate revenue, as opposed to sitting idly in a user's wallet.
Through endless value incentives, Relica stands out as a fierce competitor within the realm of social networks. We look forward to seeing Bitcoin, meaning, and value placed on the map! Join Relica today and earn from your content!
Are you an influencer? Relica has an influencer pack for you full of bonuses when you join and work under the company. You can reach out to the team directly on Twitter.
Watch CoinGeek New York 2021 Day 2 here:
New to blockchain? Check out CoinGeek's Blockchain for Beginners section, the ultimate resource guide to learn more about blockchain technology.