Business
Derek Tonin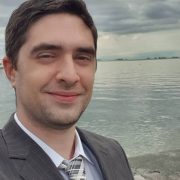 Falcon Private Bank begins accepting cryptocurrency transfers
On January 21, Falcon Private Bank announced through a press release that, effective immediately, they will begin accepting direct transfers of some cryptocurrencies from both private and institutional clients.
The Switzerland-based bank said that clients can now "directly transfer cryptocurrencies to and from segregated Falcon wallets, as well as convert them into fiat money." The new offering makes blockchain assets "full bankable."
Falcon, founded in 1965, also offers trading orders through e-banking, or for its less digitally focused clients, through dedicated relationship managers.
Martin Kellyer, CEO of Falcon, said of the news, "Falcon has once more seized the opportunity to demonstrate its expertise as a market leader in the digital assets space by merging traditional private banking services with innovative financial solutions."
At the moment, Falcon accepts Bitcoin Core (BTC), Bitcoin Cash (BCH), Ether (ETH) and Litecoin (LTC). They make no comment on when they will begin accepting other alt coins, or if they have any plans to accept the only digital currency to follow the original Bitcoin whitepaper, Bitcoin SV (BSV).
Falcon Private Bank first offered investment services into cryptocurrencies in July 2017, providing buy and hold investments into BTC. This new offering adds to that service by allowing clients to buy or receive cryptocurrencies from anyone, and then bank it with Falcon.
Cryptocurrency banking is still pretty rare in Switzerland. Falcon is proud of their first mover status in the country for digital currency investment and banking, but they aren't alone. Swissquote added crypto banking services in August 2017 and celebrated a 44% boost in profits as recently as August 2018, when the down market was already well under way. Maerki Baumann joined the party in August 2018, offering to work with businesses involved in the cryptocurrency industry.
With this new move, it looks like the Swiss banking sector will continue to look to Falcon Private Banking for leadership in the digital currency space.
Note: Tokens on the Bitcoin Core (SegWit) chain are referenced as SegWitCoin BTC coins. Altcoins, which value privacy, anonymity, and distance from government intervention, are referenced as dark coins.
Bitcoin Satoshi Vision (BSV) is today the only Bitcoin project that follows the original Satoshi Nakamoto whitepaper, and that follows the original Satoshi protocol and design. BSV is the only public blockchain that maintains the original vision for Bitcoin and will massively scale to become the world's new money and enterprise blockchain.