Blockchain & Bitcoin Conference Philippines
Blockchain & Bitcoin Conference Philippines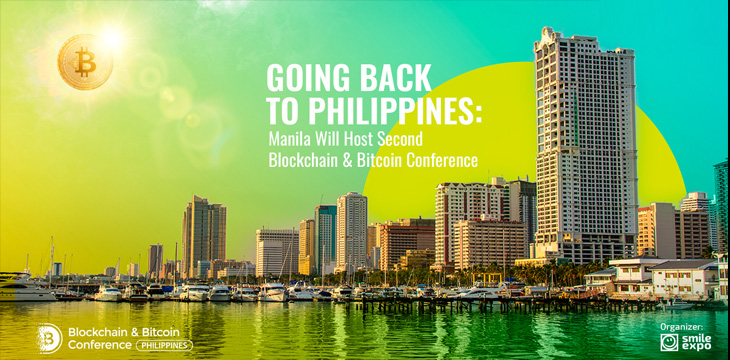 About this event
Blockchain Conference Philippines is an event organized by Smile-Expo – the international company which has already held 49 blockchain events in 25 countries. This year, Smile-Expo will coordinate the second Blockchain Conference Philippines, uniting top crypto experts from different countries.
   Key points:
FinTech Ecosystems in Asia / Fintech application in Southeast Asia
Blockchain and tourism (hotel business)
Blockchain for business
The software development business in Blockchain
How might blockchain technology revolutionise tax / Blockchain potential to simplify and automate tax compliance and transparency. Taxation, Securities Law and Regulating ICO's / Token Launches
Privacy and national Identity / Governance in a Digital, Decentralized World
Agenda for Manila – December 6, 2018
Сase study: Large investment funds are looking into crypto. Implementation of the Blockchain technologies in Public transport and Aviation (supply chains, logistics), Blockchain in land registry and real estate sales
Panel discussion: Smart Contracts and Legal Contracts
Panel discussion: ICO's: Opportunity or Threat? Regulation of the DLT and ICO business
The unique feature of the conference is discussion of the blockchain use cases in many different spheres in addition to financial segment – in the Philippines and other countries.
Event will also include demo zone where companies will show their latest developments and solutions. Last year, one of the exhibitors – Stepwyze– partnered with The Cagayan Economic Zone Authority (CEZA). It was the first sufficient partnership between a sovereign special economic zone and a blockchain development company.
Official language of the conference: English.