Business
Steve Kaaru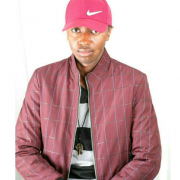 Digital banking startup Revolut denies money laundering claims
U.K digital banking startup Revolut has refuted claims that it abandoned its anti-money laundering (AML) protocols and possibly processed illegal payments. The London-based startup has been on the spotlight following a report that implicated it in a money laundering scheme. According to a report by The Telegraph, the firm turned off its AML protocols for three months without putting up a replacement. This reportedly attracted the attention of the Financial Conduct Authority and led to the resignation of the startup's CFO, Peter Higgins.
Nothing could be further from the truth, the startup has rebutted. In a statement by the CEO Nik Storonsky, it was all a big misunderstanding. He said that the company had been experimenting with advanced sanctions screening systems. The systems were meant to scan payments and ensure the company doesn't process payments for sanctioned individuals.
However, things didn't go according to plan. The new system ended up being imprecise and gave too many false positives. Revolut therefore decided to suspend its use until it was properly calibrated. It reverted to its previous AML methods.
The report by the Telegraph got one thing right: the CFO did resign. However, it wasn't because of the AML saga as reported. Instead, he resigned to pave way for someone with expertise in global retail banking. This is the direction the startup intends to take now that it has conquered the U.K digital banking industry.
Part of the statement read:
"Any suggestion that Peter's resignation is in any way, shape or form connected to this roll-out is utterly false and damaging. Peter has since expressed to me that he has been hurt by this suggestion and sad that his departure has been tainted in this way.
In reality, Peter has decided to step down on the basis that he feels that the business will require someone with global retail banking experience as we prepare to apply to become a licensed bank in multiple jurisdictions."
However, yet another report has emerged that further taints the startup. According to Wired, the company's success has come at a huge cost to its staff. 
Indeed, valued at $1.7 billion, Revolut has been quite successful. It claims to have four million clients who have made over 250 million transactions worth £25 billion. It also supports five cryptos so far with plans to include more in the future. The five are Bitcoin Core (BTC), Litecoin, XRP, Ethereum and Bitcoin Cash (BCHABC).
And yet, the report claims that the startup has high levels of burnout and staff turnover. It also claims that the staff is forced to take on unpaid tasks and given unachievable targets. 
Note: Tokens on the Bitcoin Core (SegWit) chain are referenced as SegWitCoin BTC coins. Altcoins, which value privacy, anonymity, and distance from government intervention, are referenced as dark coins.
Bitcoin Satoshi Vision (BSV) is today the only Bitcoin project that follows the original Satoshi Nakamoto whitepaper, and that follows the original Satoshi protocol and design. BSV is the only public blockchain that maintains the original vision for Bitcoin and will massively scale to become the world's new money and enterprise blockchain.