Every day I receive micro-payments because I have ranked on the Haste leaderboard (in various divisions too!).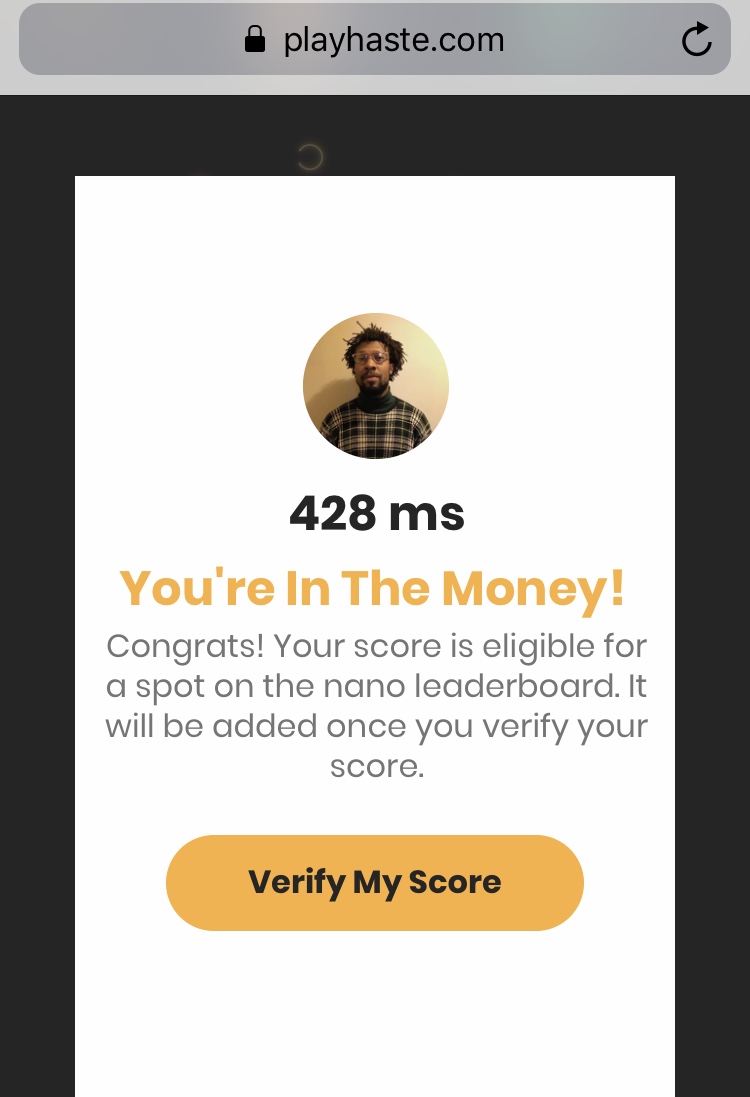 I see the payments roll in when individuals who play Haste score below my leaderboard score–yet, until recently, I had no idea where I actually ranked on the Haste leaderboards.
Sure it was possible to click through the menu that Haste has available, click leaderboards, and then select the specific leaderboard I am interested in seeing. But like I said before, I rank on multiple leaderboards! So until DSP28 launched HasteBoards, I had no way of viewing all of the Haste leaderboards at once. 
"When I started playing Haste I got hooked right away and after a bit, I got good too, so I started playing it every day. Then I noticed it was a huge pain to check boards for every division and game 2 times a day," said DSP28, the creator of HasteBoards and an up-and-coming Bitcoin developer. 
"Most games on Haste are quick and addictive. It would take me about as much time to check all the boards on my mobile as it would to do my playing. So I thought: what if I could look at all divisions instantly on my big desktop screen?" 
What is HasteBoards? 
HasteBoards is an information aggregating product that collects all the information from each individual Haste leaderboard–categorized by game type–and brings it onto one page. Thanks to HasteBoards, individuals no longer have to click into each individual leaderboard to see where they rank; so if you are anything like DSP28, this is invaluable, because the amount of time it takes to check the individual leaderboards takes away from the time you could be playing Haste Games!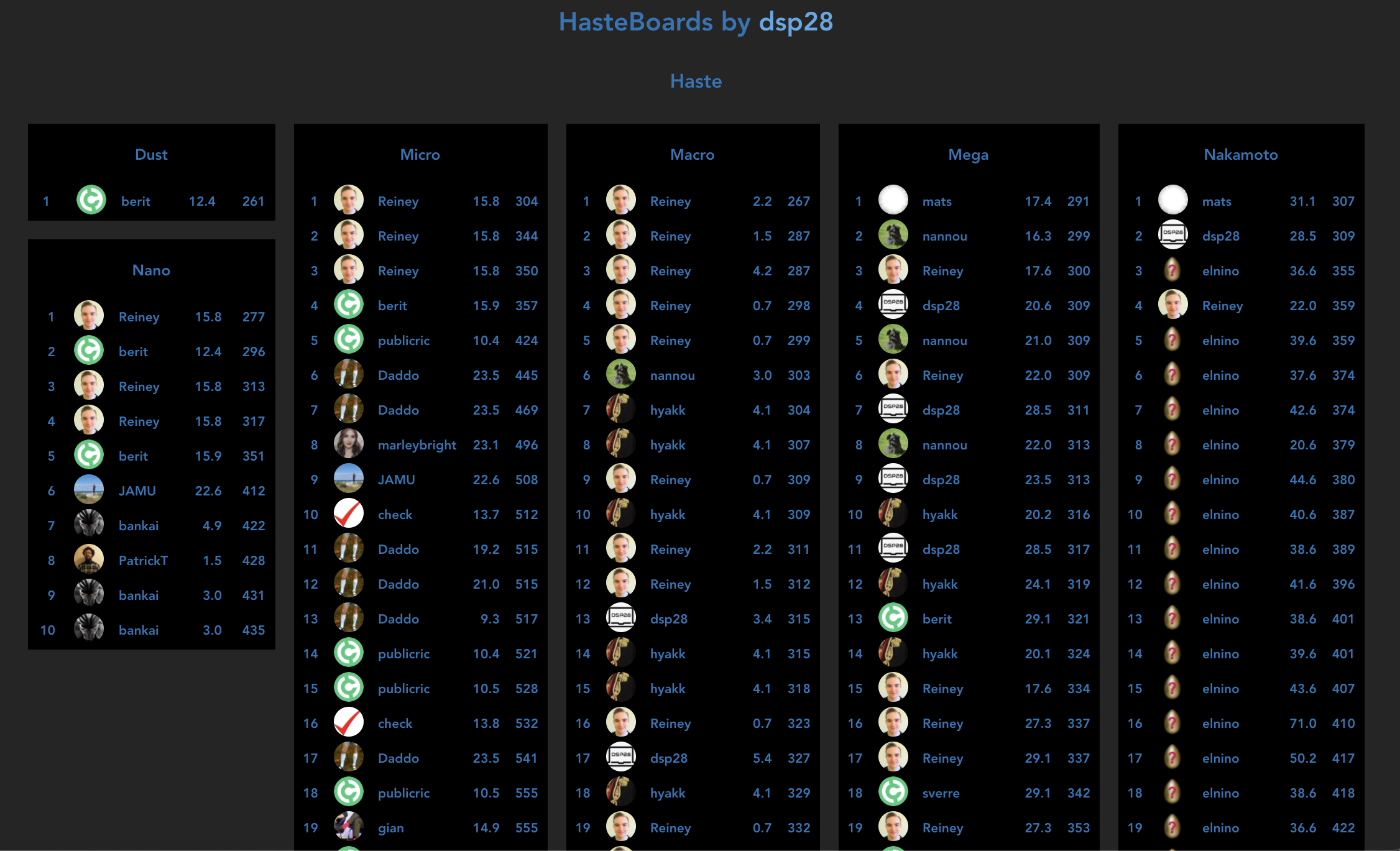 "I got inspired by Kurt Wuckert Jr. and the BSV community in general, to get building and make something cool and useful. I made HasteBoards and I loved it, I shared it with a few of my friends and they loved it too! So then I spun up a server to share HasteBoards with the world so that everyone can benefit from using it! This is my first app that I am releasing on Bitcoin. I hope to make more things, especially a Bitcoin app that interacts with the chain–or at least help make one," said DSP28.
"In the meantime, I think I might look into expanding HasteBoards to include the game of Match too. That one is going to be quite different from the existing games. It's going to need a new implementation and time. After that what I think would be very cool is a real-time stream of people playing on Haste, or I could go the player profile and statistics route. My god, the possibilities are endless. At some point though I'd have to move over to some kind of a for-profit [product or service]."
DSP28's HasteBoards is a great example of the ancillary services needed in Bitcoin; in a way, it reminds me of Mornin.Run, a site that does not necessarily use the Bitcoin blockchain explicitly but aggregates data regarding the activity that takes place on the Bitcoin blockchain.
Data aggregators and analytics are just as important as the apps and services that they are derived from. Having that data and drawing statistics from it paves the way for Bitcoin apps, businesses, and services to improve. 
There are a lot of well-known bitcoin businesses continuing to build out their products, but there are even more up-and-coming builders like DSP28 that are genuinely interested in Bitcoin and are entering the arena as developers in the space. It is always refreshing to see what new players are looking to bring to the table and how their approaches differ from the incumbents in the industry. 
If you are interested in working with DSP28, you can find him on Twetch and Twitter. 
New to Bitcoin? Check out CoinGeek's Bitcoin for Beginners section, the ultimate resource guide to learn more about Bitcoin—as originally envisioned by Satoshi Nakamoto—and blockchain.