Blockchain technology is offering the healthcare sector the means to drastically improve data handling to ensure healthier and more efficient outcomes for both providers and consumers alike.
The first day of the CoinGeek Conference in Zurich brought hopes of improving the notoriously problematic management of healthcare data. On hand to discuss their respective efforts were EHR Data's Vice President of Integrations Meghann Chilcott and VXPASS founder Zachary Weiner. Their two companies exemplify the theme of this year's conference, igniting the power of data on the BSV blockchain.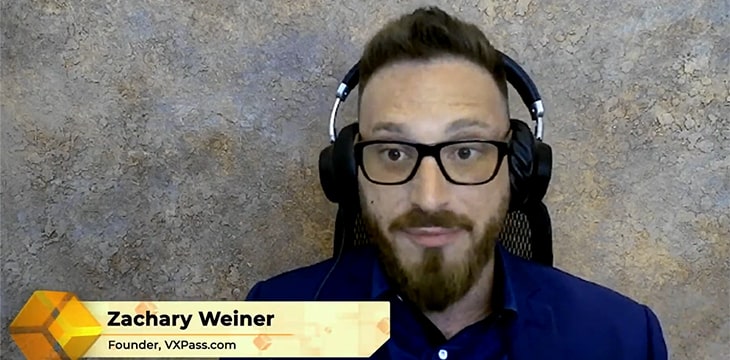 Moderator and Bitcoin Association Founding President Jimmy Nguyen began by playing an EHR video that laid bare the problems plaguing the health care sector. Currently, health data is fragmented and hoarded by labs, hospitals and doctor's offices with no means to collaborate and no incentive to share, leaving data split and siloed across dozens of servers.
EHR Data's blockchain-based collaborative tools allow entities to share data without giving it away, offering a full picture of patient health, lowering costs while ensuring better outcomes for patients. Chilcott told Nguyen that EHR's mission was to put control in patients' hands, creating a single view of a patient's overall health picture while allowing patients to retain control over that data.
Thanks for joining @Meghann_c & us for #CGZurich for the 2nd year in a row to talk about healthcare and blockchain technology! Registration is FREE and STILL OPEN: https://t.co/XdxewPc5mQ . Come chat in our virtual booth! TY, @JimmyWinSV!#Coingeek #blockchain #healthit #ehrdata pic.twitter.com/0Z3RCV4vx4

— Synerio (@HelloSynerio) June 8, 2021
VXPASS serves as a digital replacement for a paper vaccination card that's both secure and patient-owned, signed by a medical professional in a way that cannot be faked. This is likely to prove of significant value to patients as the COVID-19 crisis wanes, but a growing number of countries impose restrictions on those unable to demonstrate proof of full vaccination against the virus.
Easing patient concerns
Both Chilcott and Weiner recognize that patients unfamiliar with blockchain technology may be leery of 'publicly' storing their medical information but the execs insist that these concerns are without merit. In EHR's case, patient data is stored on the BSV blockchain as a hash, in other words, not human-readable. Linking records aren't available, so even if some private data was readable, tying that data to any individual would be impossible.
VXPASS doesn't store any patient-identifiable info, as the only information they require is vaccine-related (e.g. type of vaccine, expiration dates, etc.). There is a mechanism that uses BSV's underlying technology to validate the name given to a doctor at the time of service without storing that name on the blockchain.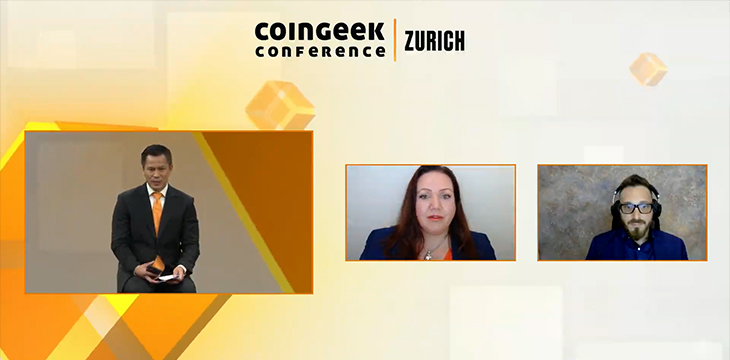 Nguyen took an audience question wondering how these types of systems would become normalized in the current system. Chilcott said the important thing was to get these integrations in place with the organizations that actually hold the data. EHR has started a 'data wavemakers' movement that encourages patients to ask for this information and educate their doctors/providers/pharmacies on why this information needs to be shared.
Weiner took a slightly different approach, saying it was up to companies like EHR and VXPASS to explain to individuals and entities who may be unfamiliar with blockchain technology regarding the protections that cryptography has to offer.
Why BSV?
Chilcott said EHR had chosen to build on BSV because it was the only blockchain that married the necessary security with the ability to scale. In the US alone, over four billion prescription transactions need to be sent across a network; only BSV has a roadmap to increase throughput to meet this volume.
Weiner said he used to be an Ethereum developer but in 2020 he started looking around for solutions that were easier, faster and cheaper. But Weiner cited the BSV community—and its willingness to provide quick answers to his questions that helped him launch VXPASS while its focus was still relevant—as the real kicker in helping him choose a new home.
Weiner also noted that there was a decoupling in terms of the price of the BSV asset versus the price of putting data on-chain. Launching VXPASS in developing countries with significantly lower income levels would be unworkable on a different blockchain with higher data storage costs.
Speaking of, VXPASS announced a new project last month with the Kingdom of Lesotho, an enclaved country of 2.1 million people within South Africa's borders. Weiner noted that the country lacks the technological infrastructure to store the growing volume of healthcare data needed in this viral age, nor does it have the funds to pay license fees to Microsoft or Amazon.
Thanks to its use of the BSV blockchain, VXPASS is able to offer Lesotho a more cost-effective means of enabling its citizens to prove their vaccination status, something that's crucial to allow them to continue crossing into South Africa to work.
What's next
In April, EHR was forced to suspend its opioid proof of concept in Missouri due to obstacles imposed by COVID-19 in that state, but Chilcott said the project would move forward when the situation permitted. In the meantime, the company would continue to work closely with companies looking to lower costs and produce better outcomes for patients.
Weiner said Tuesday that a lot of governments had already captured a large volume of vaccination records, and while VXPASS was founded to remove personally-identifiable info from these types of records, these records do exist and were there for VXPASS to use.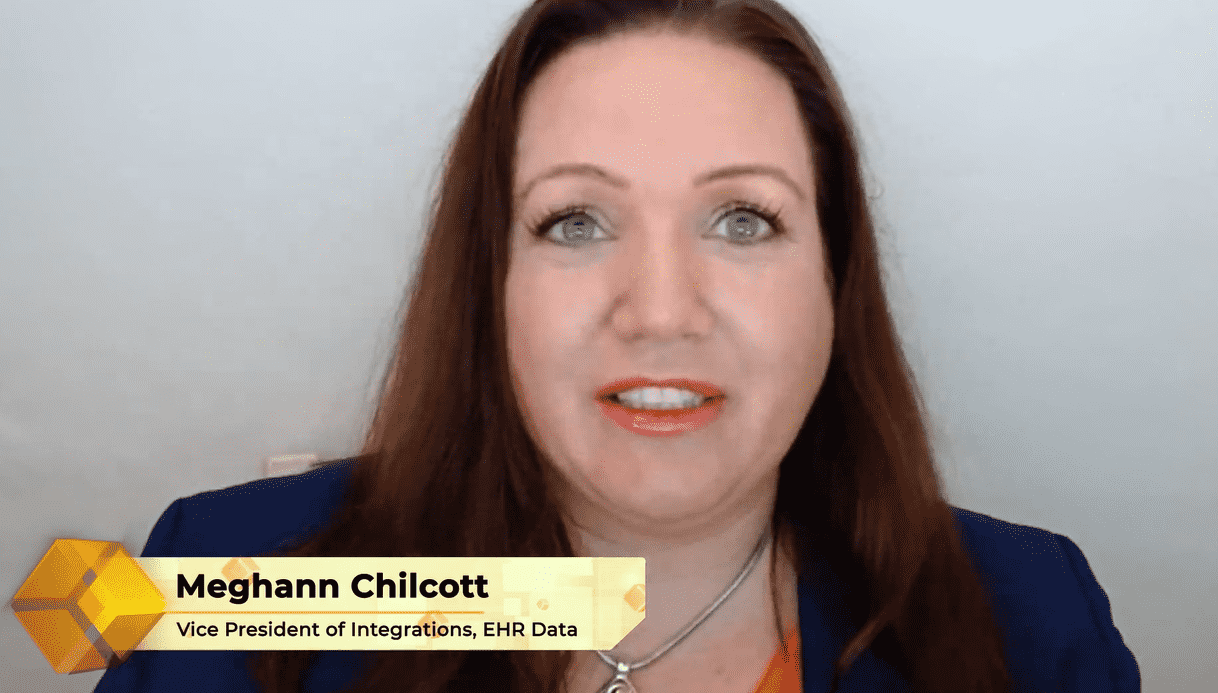 As such, as of Tuesday, any previously vaccinated patient can get a digital record of that vaccination through VXPASS. In the US, this could be as simple as visiting one's doctor, while global patients can visit VXPass.com to register for individual pre-sale tokens (bundles/family packages also available).
Weiner recognizes that the COVID crisis will one day (hopefully) pass, and VXPASS aims to pivot to documenting childhood vaccination across the globe. As for those individuals who remain vaccine hesitant, Weiner said vaccines might be controversial but owning your data shouldn't be.
New to blockchain? Check out CoinGeek's Blockchain for Beginners section, the ultimate resource guide to learn more about blockchain technology.