The biggest obstacle to blockchain-based improvements in the global supply chain isn't technology, it's getting companies to trust one another.
The first day of the CoinGeek Conference in Zurich saw Bitcoin Association's Europe & Operations Manager Patrick Prinz host a panel on Supply Chain, Product Provenance & Blockchain. Joining Prinz were PwC Europe's Blockchain Lead Husen Kapasi, IBM Services Switzerland's Blockchain Practice Leader Tatjana Meier, and UNISOT co-founder and CEO Stephan Nilsson.
There's no question that industries are under increased pressure to improve their supply chains, for reasons ranging from efficiency to social responsibility. Prinz noted that Germany recently passed the Lieferkettengesetz (Supply Chain Act), which will impose strict new conditions on companies as of January 2023.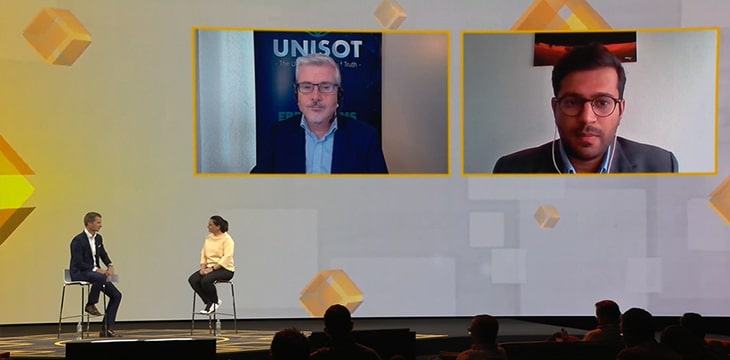 IBM's Meier cited several projects she was involved in that were in the process of adjusting to the new rules, including one in the textile industry, which has long been plagued by reputational issues involving sustainability, water consumption, child labor, etc. Germany's new Act requires companies to understand the path their products have taken, not just looking back one step along that path but all the way back to the source.
Meier added that increased pressure was coming not only from regulatory bodies but also from consumers. The COVID crisis has reinforced consumers' desires to understand the path taken by the products coming into their homes, as well as their willingness to pay more for products that could be considered well-sourced.
Asked where he sees the advantages of blockchain/distributed ledger or database solutions, PwC's Kapasi noted that blockchain doesn't replace existing databases, it's complementary technology. Blockchain helps connect the dots, collecting and linking data from different systems to create a single source of truth.
Asked why UNISOT had chosen to build its supply management platform on BSV, Nilsson said his 20-year experience working on enterprise-level applications had taught him that only a blockchain with enterprise-level capabilities—scalability, security and cost-efficiency—would match UNISOT's requirements. After checking out other blockchains, including Ethereum, Hyperledger, EOS and others, Nilsson said only BSV made the grade.
High hurdles
Meier said it was more or less routine that potential clients claim to understand blockchain, but pressing them for details exposes the fact that they really don't know what they're talking about.
For instance, sustainability managers often express concerns about blockchains consuming vast quantities of energy, which shows they've confused the energy consumed by Bitcoin miners with blockchains that don't rely on a Proof of Work consensus mechanism.
An even greater misunderstanding is that all information on a public blockchain is publicly available. Nilsson notes that we have a public internet that everyone can access, but we all use that same internet to connect to our respective banks/hospitals/etc. through secure, top-layer systems. Similarly, the business layer of a public blockchain is permissioned and all information on that layer is securely encrypted.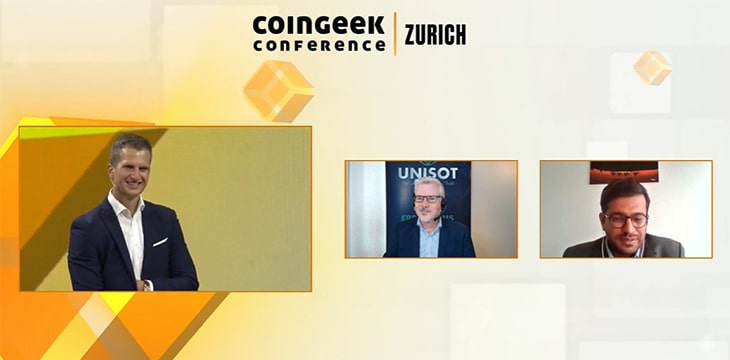 Kapasi added that privacy concerns of a different sort remain a stumbling block for many companies. Specifically, companies are leery about moving currently siloed data onto a public blockchain that may be shared with suppliers, stakeholders and other external entities.
Meier agreed, citing a meeting she had several years ago with 4-5 big German retailers in which she said the tension in the room was palpable. Companies are often too protective of their walled gardens to come together to address industry-wide problems like supply chain management.
Kapasi said the issue cuts both ways, because many blockchain experts lack supply chain experience. Because of this lack of mutual understanding, many projects never get past the prototype/pilot stage.
Kapasi added that many larger companies also try to run independent blockchain programs, declining to see the challenge as one of overarching digital transformation. Kapasi said many of PwC's successful projects have taken 3-4 years to come to fruition and ultimately involved everything from artificial intelligence to analytics to the Internet of Things.
Success stories
Of the industries that express the most interest in blockchain-enhanced supply chains, Kapasi said the retail, pharma and automotive sectors were the clear frontrunners.
Meier added that she found it odd that interest by health care and other public sector industries was comparatively low, at least in larger countries. Meier cited regulatory concerns—such as the European Union's General Data Protection Regulation—as the likely source of much of this sluggishness. Meier noted that smaller countries appeared more willing to take the risk, possibly due to having less established legacy systems.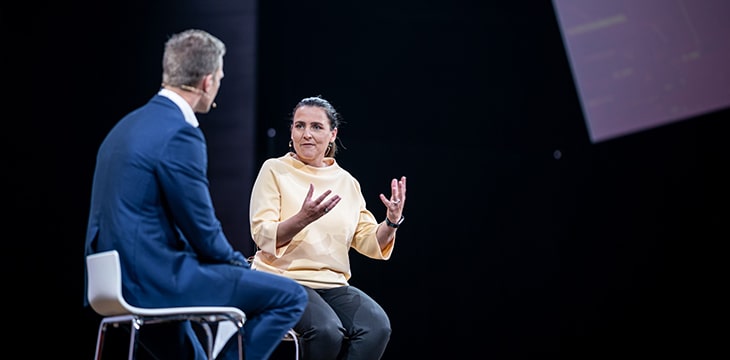 Nilsson said UNISOT's platform supported all industries but had chosen to initially focus on the food & beverage sector, particularly on Norway's seafood industry. Because BSV's data handling is so cost-efficient, UNISOT customers can store information on a truly granular level, down to a single location in a warehouse or even an individual truck.
UNISOT has had a busy product pipeline, releasing nine different modules on top of its structure management platform in the last two months alone. But the most important development is UNISOT's blockchain data interchange (BDI), which Nilsson says addresses the biggest problem he's encountered in his 20 years as an information architect: improving how companies exchange information. If BDI can make data exchange more secure and more cost efficient, perhaps that elusive element of trust won't be far behind.
New to blockchain? Check out CoinGeek's Blockchain for Beginners section, the ultimate resource guide to learn more about blockchain technology.