Of the panels and individual discussions that kicked off Day 1 of the Coingeek Zurich conference in Switzerland, one was about non-custodial technology. Zumo CEO and co-founder Nick Jones and CPO and co-founder Paul Roach joined Bitcoin Association Founding President Jimmy Nguyen and Jimmy Duffy for the panel titled, "Zumo: Using non-custodial technology & BSV to build a sustainable and inclusive future." In this panel, the Zumo founders described their business endeavors, announcements, and a ton of knowledge about the non-custodial wallet industry.
What we set out to do from day 1 is create a product that is easy and accessible for everyone. Our mission is to bring the benefits of blockchain and crypto to everyone #CGZurich @BitcoinAssn @RealCoinGeek pic.twitter.com/xKWWv17yKF

— Zumo (@zumopay) June 8, 2021
Zumo was founded in 2018 when most people could not easily buy digital currencies. This need became the driving force behind the platform.
"The real reason we decided to build a non-custodial wallet is that it is the real force behind the blockchain and crypto movement. People would be able to have true ownership of their funds and access and control them on the on-chain without the interference of middlemen," Jones said.
Roach expounded the idea by explaining how creating a non-custodial wallet was a long approach from an engineering perspective, but it was one that the development team and the business completely backed. "We are chain agnostics: we started with Bitcoin (BTC) and ETH, and we are excited to announce that we are launching Bitcoin SV on our app as part of our next release," he said.
When asked the time frame of the BSV launch on Zumo, Roach said it could be expected imminently with a release in the next couple of weeks.
Jones hinted that there is an unnamed but renowned U.K.-based company that will receive "a bit" of BSV when its users refer the Zumo app to their friends. They expect Zumo to build a good audience and good publicity for them in the BSV ecosystem.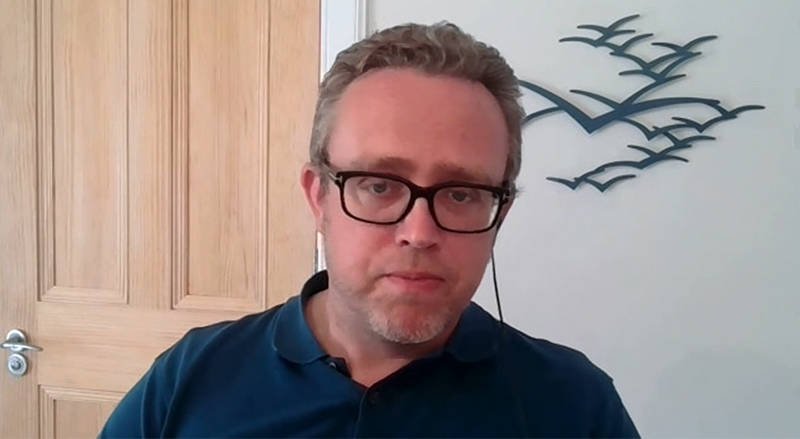 Jones said Zumo users would be able to move in and out of BSV and global currencies at the best possible rate execution. Zumo is not a trading app, but users will buy and sell BSV and transfer it to other Zumo users or other wallets within the BSV ecosystem.
Speaking about the integration of BSV into Zumo, Jones described how it is crucial to work with native BSV and give users access to BSV tokens with cheap modes of payment. "Users will be able to move BSV at a cheaper cost internationally; we are looking at broader payments related to benefits, in particular to developing countries."
Citing more details about the financial challenges of developing countries, Jones said: "According to us, it is incredibly expensive and inconvenient. For instance, if you are in the U.K. and have a family in an emerging market without a central bank currency, it isn't easy to move money. The problem has aggravated since the pandemic; there have been riots in many emerging markets, and people are transferring money to native countries for families. And the less liquid the local currency you are moving the money into, the more expensive it gets."
On the other end, stablecoins will fast emerge in developing markets because no central banks will get in their way in those countries, he said. They have more robust use cases, and hence several companies are fast emerging in the East compared to the West.
When asked about the unique advantages of using BSV for creating stable coins, Roach described how Zumo started. Even though they built Zumo on ETH and BTC, BSV provides greater utility benefits.
"The primary advantage of working with BSV was to have a protocol we knew we could build on, which would be stable, and that we could scale. With the ETH network, as you can see, it is getting very expensive to move funds on and off-chain," Roach said.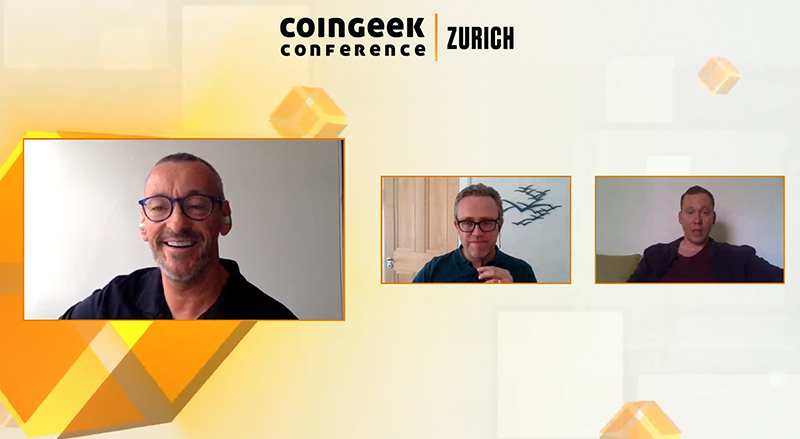 Adding to Roach's point, Jones said another reason for integrating BSV into the app was to take advantage of the massive development, speed, efficiency, and opportunities for developers "like us" happening within the BSV community.
When asked about the likelihood of ETH2.0 scaling, Roach laughingly answered that he can no longer answer that question.
Zumo's main objective is to create and enhance financial wellness at a global level, especially in developing nations. They want to build financial products, investment products built on blockchain, and enable affordable payments that will allow people to buy and sell digital currency at a reasonable rate without hurting their credit scores.
Compliance, regulation and transparency. Key words at the core of the talks today. It's great to see industry aligning. #CGZurich

— Zumo (@zumopay) June 8, 2021
New to Bitcoin? Check out CoinGeek's Bitcoin for Beginners section, the ultimate resource guide to learn more about Bitcoin—as originally envisioned by Satoshi Nakamoto—and blockchain.