Blockchain, blockchain, blockchain—the buzz word is all around, but is there real life adoption of blockchain technology though?
Of course, there is. 
"Invoices are the world's most used commercial document," said Muhammad Salman Anjum at the CoinGeek Zurich conference. Anjum is the Chief Mate at InvoiceMate and Head of BSV Hub for Middle East & South Asia.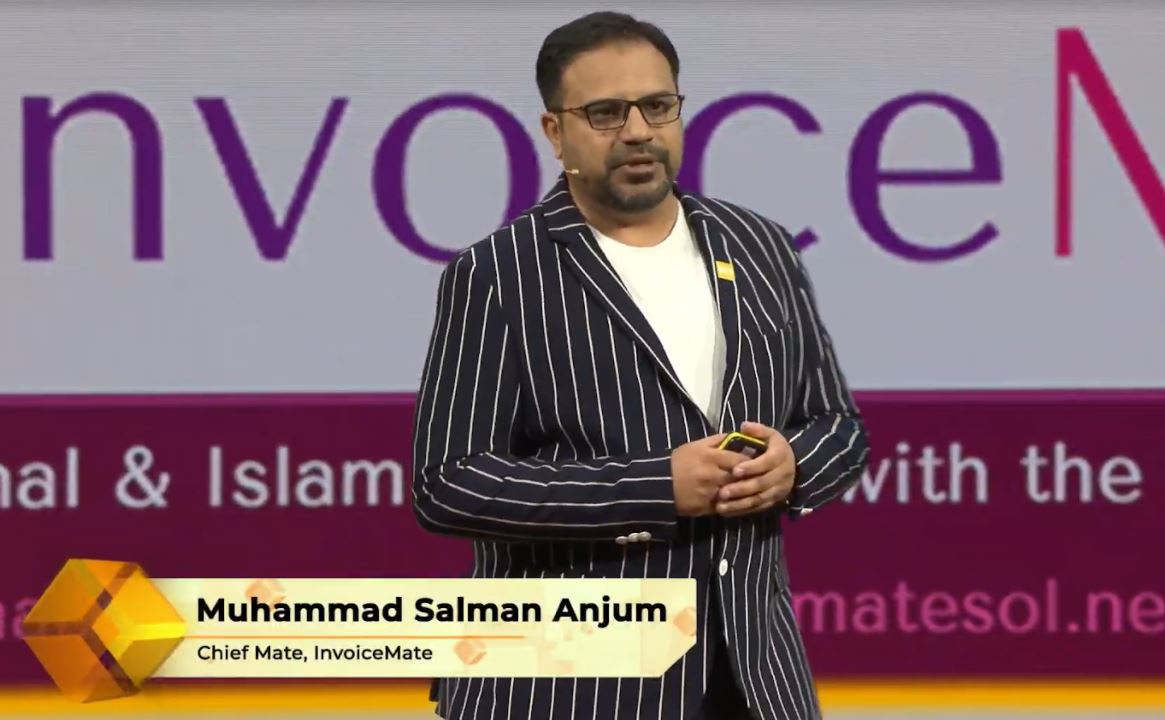 InvoiceMate is on its way to creating the future of invoice processing with the BSV enterprise blockchain enabled trust process and enhanced efficiency. 
Anjum and his team are taking advantage of BSV network's massive scaling capacities, its stable and secure protocol, as well as the low cost and ultra fast transactions in BSV.
The reason for Anjum's choice of BSV as the technology to build InvoiceMate on is not a solely technical one though. 
"How are we getting benefits off the BSV blockchain? Because of the features it's offering within the space of enterprise blockchain for a number of years already. (…) Most importantly the ecosystem they are bringing in. That's what tempted us basically to go for this public blockchain," Anjum said. 
InvoiceMate does not only need a reliable technical infrastructure to build their product on, but also a vital ecosystem. Anjum refers to BSV dedicated companies such as blockchain enterprise solutions firm nChain, transaction processor TAAL Distributed Information Technologies Inc. (CSE:TAAL | FWB:9SQ1 | OTC: TAALF) and BSV apps like MoneyButton in his CoinGeek Zurich conference presentation.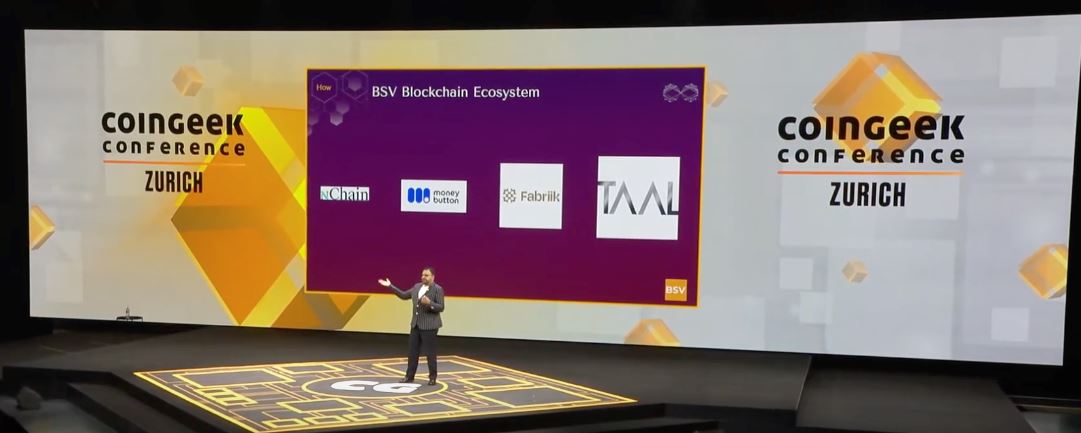 Moving forward, Anjum's vision is to expand the invoice services from InvoiceMate to be accompanied by PayMate as an standalone payment service provider and FinMate as a liquidity pool. This bigger vision will be done technically via the MATE token, which according to Anjum will be the first shariah compliant token.
In his presentation, Anjum refers to Islamic financing as a target market. Islam and digital currencies have been in the discussion already, for example concerning Halal coins and Shariah compliance of digital assets in general. 
InvoiceMate's goal is to be a bridge between conventional businesses and Islamic invoice finance.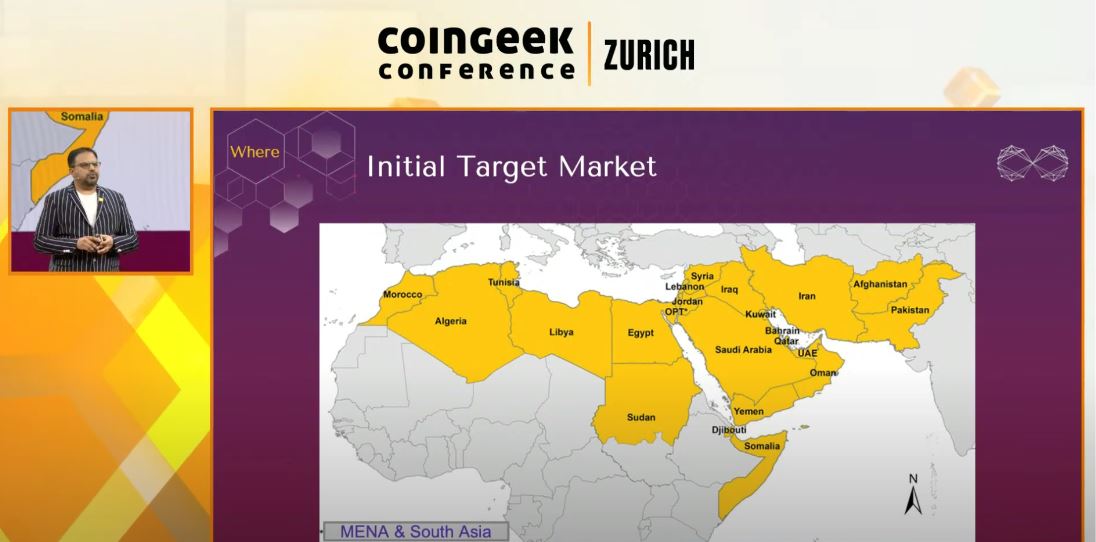 Anjum and his team were able to explore competitive edges in invoice processing using BSV blockchain. Due to this, InvoiceMate is already able to serve clients and has formed strategic partnerships.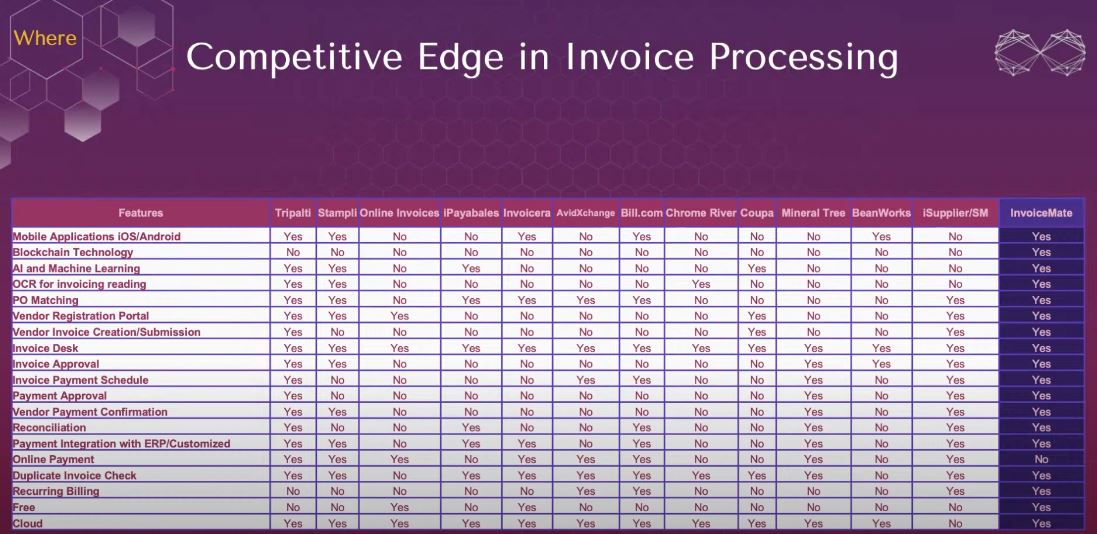 It is safe to say that BSV will revolutionize invoice processing and we are not looking at it "in some years from now." 
Time to wake up for all enterprises that are involved in invoice processing. 
Invoice processing is already evolving with InvoiceMate's approach and whoever chooses to ignore BSV's role in future invoice processing will probably be left behind by competitors for good.
New to Bitcoin? Check out CoinGeek's Bitcoin for Beginners section, the ultimate resource guide to learn more about Bitcoin—as originally envisioned by Satoshi Nakamoto—and blockchain.