Patrick Thompson, Associate Editor of CoinGeek for North America, hosted the CoinGeek TV for Day 3 of the CoinGeek Conference in Zurich, assisted by CoinGeek writer and producer Charles Miller, and CoinGeek producer and reporter Claire Celdran.
The session brought together Marc Geiger, Executive Partner at IBM Global Business Services, and Bryan Daugherty, Technical Outreach Manager for North America at Bitcoin Association, who shared their thoughts on emerging technologies and BSV blockchain.
Asked on how banks and businesses have been warming up to new technologies like the BSV enterprise blockchain, Geiger said there had been tremendous differences across the banking sector, in terms of speed of adoption of new tech. Banking has been very slow to adopt the technology so far, but this comes from a place of trust and confidence—banks have to protect data and be secure. Banks are closed and inward focused by their nature, and when they are told to open up and share data, sometimes even with competitors, there is a leap of faith required.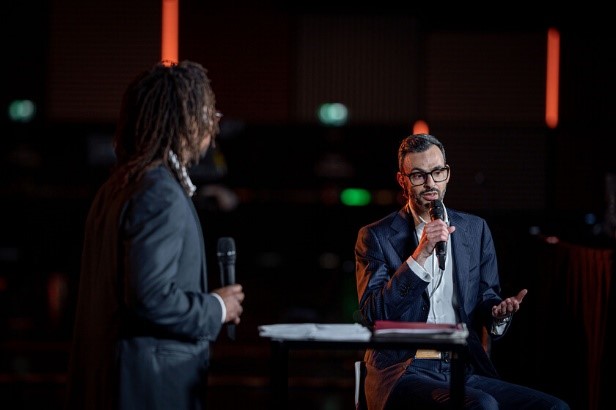 Geiger said IBM had found that the technology is complex to explain to non-technical clients, yet the biggest challenge is actually governance and reputation of Bitcoin and blockchain. He noted that the technology requires orchestration among partners, which involves selling each party on the idea. But they also need to learn how to communicate what they are doing to clients, how new products built on blockchain work, and what the benefits are for the end client, if the transition is to be successful.
Looking 5-10 years ahead, Geiger said the human factor will always play a significant role. Some kind of segmentation will most likely happen, where some institutions become more technology heavy, and others become more people heavy. This means disruptive tech like blockchain and BSV will be accelerated more in little pockets, rather than industry wide, but either way, Geiger expects this is a revolution waiting to happen.
On his general takeaway for blockchain tech, Geiger predicted unbanked populations stand to benefit most from greater adoption in the near future. Roughly one third of the world is still unbanked—especially in the era of covid, climate change, and an increasing emphasis on social inequality, sustainability has become a huge buzzword in banking. Blockchain can play a role here in solving these problems of underbanking, bringing elements of honesty and trust to that table in a highly functional solution. According to Geiger, we need to look at that horizon, as well as what the next business opportunity is in our market, in order to get the most utility from the BSV enterprise blockchain.
Bryan Daugherty, Bitcoin Association Technical Outreach Manager for North America, echoed Geiger's views on the utility of Bitcoin and blockchain tech. Specifically in the case of cybersecurity, Daugherty said there was a likelihood the challenges would become more complicated, more frequent, and ultimately more damaging. Yet fortunately, BSV blockchain provides a technologically sound answer to these problems.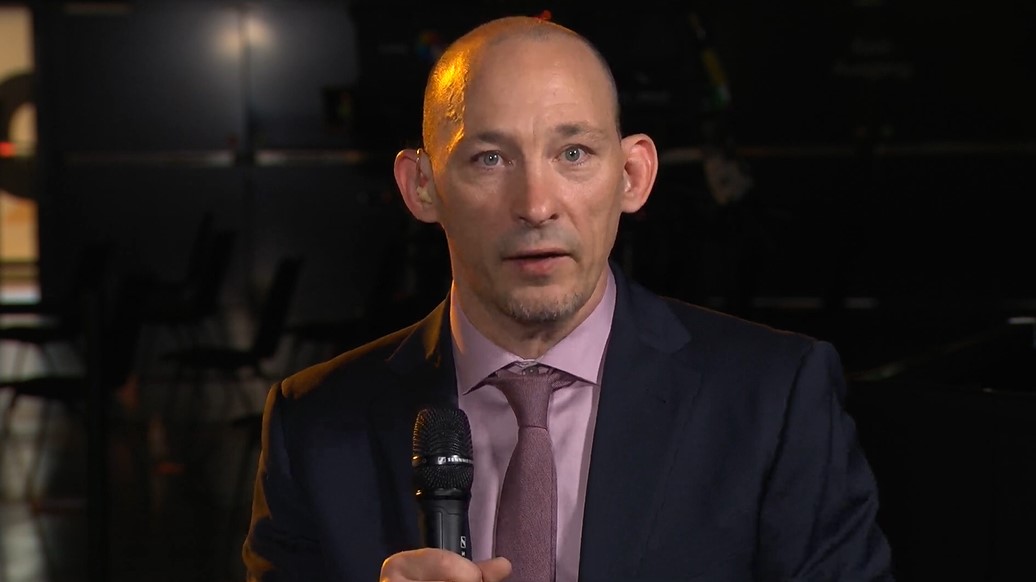 Recent large scale hacks have seen hackers go about taking control of networks and systems without detection. Bitcoin solves this problem, by creating access logs which are tied to the blockchain. This allows for early detection of rogue actors, which means interventions can happen sooner—or even automatically in some cases—to better protect sensitive systems and data.
According to Daugherty, more of these attacks are coming thick and fast. Given they cost so much in resources and monetary cost to reboot networks and start to begin the securing process, this is an increasingly important use case for Bitcoin.
Daugherty was also keen to address the environmental angle, an accusation often levelled as being a disadvantage of Bitcoin. He noted that despite the performance of others, the BSV enterprise blockchain is actually an eco-friendly solution. Utility matters, and for Daugherty, scaling equals sustainability.
He argues it comes down to a matter of throughput, and the efficiency of the infrastructure that allows transactions and data to be monetized and managed. Daugherty called for an honest discussion about climate and sustainability, a discussion with facts to inform more accurate results. BSV has the unique ability to solve energy consumption problems in his view, and more discussions will happen on the matter as more data becomes available.
Watch CoinGeek Zurich Day 1 – morning sessions here:
Watch CoinGeek Zurich Day 1 – afternoon sessions here:
Watch CoinGeek Zurich Day 2 here:
Watch CoinGeek Zurich Day 3 here:
New to blockchain? Check out CoinGeek's Blockchain for Beginners section, the ultimate resource guide to learn more about blockchain technology.