Entrepreneurs developing projects for the BSV enterprise blockchain need to prioritize consumers' needs if they want their products to make inroads into public consciousness, according to a distinguished panel of hackathon judges.
The opening day of the CoinGeek Conference in New York saw three finalists make their pitches to the judges of the 4th Bitcoin SV Hackathon. Up for grabs is a prize pool of US$100,000 in BSV, half of which will go to the overall winner, with the possibility of further funding from the Ayre Group's venture capital arm Ayre Ventures.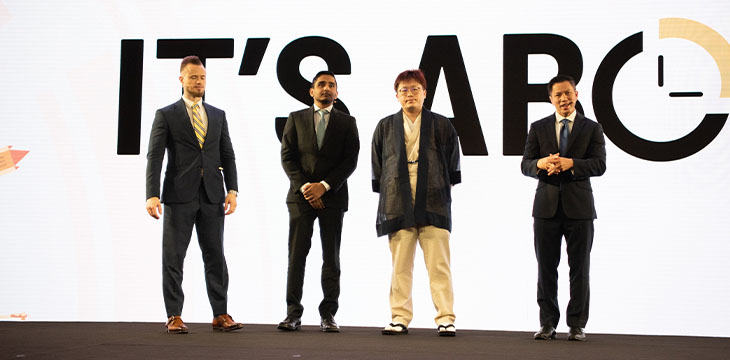 While the winner won't be revealed until the final day of the conference, moderator and Bitcoin Association Founding President Jimmy Nguyen quizzed the four judges on their impressions, not only of the trio of projects on display but also the qualities that Hackathon contestants must possess in a panel titled, "BSV Hackathon – Judges' Discussion: How to Build Real Value with Blockchain Projects."
The three finalists were CATN8, an SPV streaming super wallet, monetized media player and streaming media server; Bitcoin Phone, a 'voice over Bitcoin' product that broadcasts voice data over the BSV network; and TKS Pnt, which enables rewards point tokenization for merchants and their customers.
Sitting in judgment of this promising trio were Dr. Craig S. Wright – Chief Scientist, nChain; Paul Rajchgod – Managing Director of Private Equity, Ayre Ventures; Steve Shadders – CTO, nChain and Technical Director, Bitcoin SV Infrastructure Team; and a surprise guest, Donny Deutsch, TV personality and former CEO/Chairman of ad agency Deutsch Inc.
Tech v. consumers
Rajchgod observed that one of the challenges facing hackathon entrants is that they lack the wherewithal to conduct consumer surveys to see if there's a market for their product, often leaving them proposing solutions in search of a problem. Shadders countered that the hackathon's remit doesn't really allow time or space to invent a business model, but he felt all three cases offered pathways to turning their solutions into products that solved real-world problems.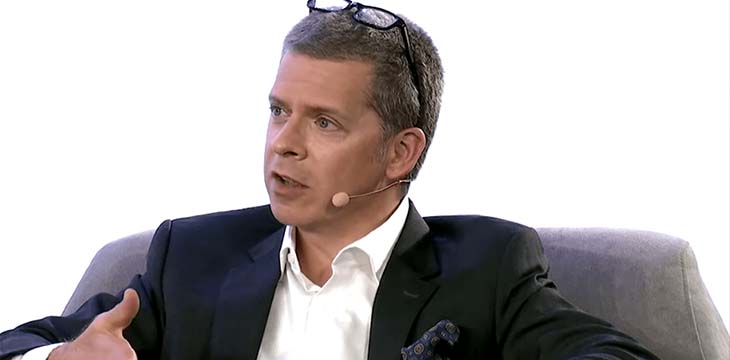 Deutsch, a self-identified "novice in the blockchain space," singled out Bitcoin Phone as the most relatable pitch in that it "carved out a target" market for its services. Deutsch noted that the traditional avenue for new products is identifying a consumer need then building something to fill that need, rather than start with "here's my product, now sell it."
Dr. Wright expressed interest in the fact that people are starting to use the protocol in different ways, including using tokens to underlie different technologies. While Dr. Wright said he'd like to see more on the peer-to-peer (P2P) aspects, "tokenizing and distributing different forms of audio/video/etc. can all grow from this, so it's a good start."
Picking up on that last point, Nguyen asked Shadders how the trio of projects dealt with the P2P aspect. Shadders noted that the hackathon didn't require contestants to make use of BSV's P2P features, merely to explore P2P interactivity, but all three projects were using peer channels (aka SPV channels) in their back ends in different ways.
As an audience member observed about one of the presentations, its customers were unaware if they were using BSV in the application or whether it just served as the plumbing. Shadders called this "a really interesting demonstration of the utility that BSV can provide."
As for the types of projects/uses of Bitcoin technology that Wright would like to see but has yet to see, he singled out Bitcoin's resilience as a possible antidote to the global disruption suffered by WhatsApp on Monday. "Rather than have a server-based system, what we need is to do is have something where we have peer discovery, then allow people to communicate directly, integrate some of the features of things like Signal and WhatsApp, all of that simultaneously, build an application and have something that has zero downtime."
If at first you don't succeed
The nChain team was heavily involved in screening would-be Hackathon participants, so Nguyen asked Shadders for his impressions of the projects that didn't make the final three, noting that this knowledge could help participants in future hackathons shape their pitches accordingly.
Shadders said contestants in previous hackathons were generally in the dark as to the contest's theme, forcing them to adjust their original ideas to fit the theme. With this contest's theme tipped six weeks in advance, participants "just piled in and embraced this idea of 'let's explore P2P architecture properly.'"
Given the overall high quality of this hackathon's entries, Shadders expressed hope that participants who failed to make the final cut would continue to build out their respective projects. Nguyen agreed, noting that Britevue, which placed second runner-up in the August 2019 Hackathon, went on to develop their incentive-driven verified online review system (then known as TrueReviews) and ultimately secured financing from Ayre Ventures.
Develop and demystify
A major area of agreement among the judges was the need for developers to demystify Bitcoin and blockchain technology for the masses. Deutsch said Bitcoin was still at the "early, early, early, early adopter stage" and mass adoption won't come as long as a good majority of the population continues to view blockchain tech as "scary" and intimidating.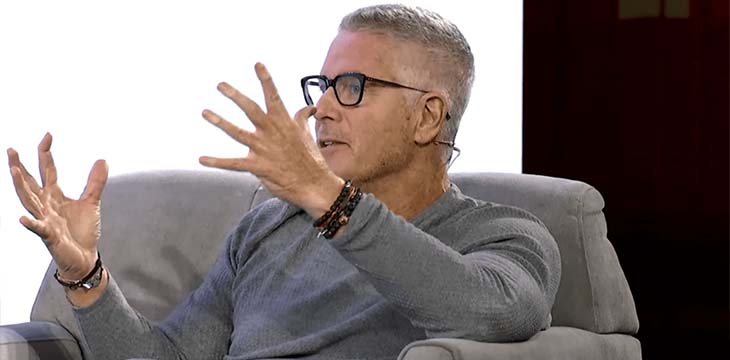 History has shown that companies with the best tech don't always win and, while acknowledging that few startups could afford such a luxury, Deutsch suggested adding someone who understands how to brand and market consumer products.
With a nod to Apple's famous pairing of Steve Wozniak and Steve Jobs, Deutsch said the winners will be those who can educate customers on how a product fits into their day-to-day life and how it will make their life better. Changing any aspect of one's daily existence is a tall order, and companies that ignore that aspect to focus solely on tech will get left behind.
Final advice
Nguyen closed the proceedings by asking each judge for the best advice they could offer people looking to build on blockchain. Shadders said the answer "goes to the heart of what engineering is, which is identify the problem that you're solving."
Rajchgod concurred, particularly if your solution isn't simply using BSV as plumbing but actually getting the consumer to knowingly use Bitcoin. "The challenge is knowing what's my market and how do I test if that's a real market."
Wright said the primary goal was to "deliver value. At the end of the day, we need to find something that customers want, whether it's business customers, end customers, it doesn't matter. We have to deliver value to them, so they'll want to use it."
Deutsch capped things off by recollecting the 'it's the economy, stupid' sign that hung in the war room of Bill Clinton's 1992 presidential campaign team. Deutsch said the mantra blockchain developers need to adopt is 'it's the consumer, stupid.' Focus on consumers first and everything else will fall into place.
Watch CoinGeek New York 2021 Day 1 here:
New to blockchain? Check out CoinGeek's Blockchain for Beginners section, the ultimate resource guide to learn more about blockchain technology.