There will be a new onramp to BSV for United States citizens in the near future thanks to BlockQuake, an upcoming digital currency exchange. This was just one of the many exciting developments that took place on day three, the final day, of the CoinGeek New York conference.
The morning sessions on Day 3 had a heavy focus on finance and banking, with Fabriik's Chief Visionary Roy Bernhard announcing the launch of Fabriik Weave, Fabriik's new platform that allows users to easily trade a variety of digital currencies.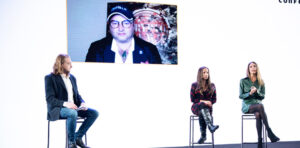 Afterward, the Tokenized Assets, Stablecoins and Custody with BSV panel took place featuring James Belding, co-founder and CEO of Tokenized; Christian Solomine, board advisor at BitBoss Corporation; and Karen J. Wendel, President & CEO of TrustChains, LLC. During this panel, the audience gained insight into how enterprises can use the BSV enterprise blockchain to optimize their back-end operations and BitBoss discussed the BSV-based stablecoin that they will be launching soon.
Marcin Zarokowski, Bitcoin Association's director of legal counsel and public policy management, moderated a panel about digital asset trading and financial services that featured Antonio Brasse, CEO and co-founder of BlockQuake; David D'Amico, group director and VP of Digital Asset Banking at Signature Bank; and Joshua Lim, head of derivatives at Genesis Global Trading. During this panel, Brasse made the big announcement that the BlockQuake exchange will have several BSV trading pairs listed on the platform before the end of the year.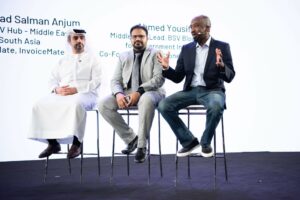 In the afternoon sessions, we learned why blockchain's public, immutable, digitally timestamped ledger is a great match for the supply chain and logistics industry. We also got to learn from Saeed Mohammed Ali Alhebsi from the UAE Ministry of HR and Emiratisation; Muhammad Salman Anjum, the head of BSV Hub in the Middle East & South Asia and the Chief Mate at InvoiceMate; Mohammed Ibrahim Jega, co-founder of Dominuem Blockchain Solutions Ltd.; and Ahmed Yousif, the Middle East lead of BSV Blockchain for Government Initiative. Each of these individuals is spearheading BSV-based government innovation and they shared their insights with the audience about how governments can benefit by using the BSV enterprise blockchain.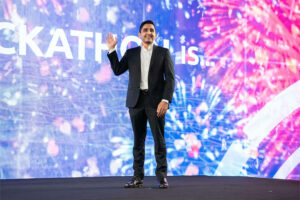 As the day come to a close, Joe Thomas' Bitcoin Phone was announced as the winner of the 4th Bitcoin SV Hackathon and we saw panels on how blockchain analytics and forensics are used to investigate criminal activity involving digital currencies, a panel on investment management, as well as a keynote speech from Dr. Craig S. Wright.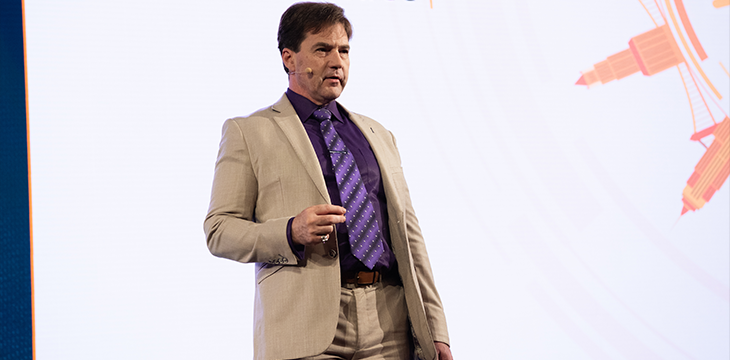 Conference host Jimmy Nguyen, founding president of Bitcoin Association, brought the day to a close by letting the audience know that the next CoinGeek Conference will be taking place in Dubai from March 22-24, 2022.
There is no place in the world like a CoinGeek Conference. In a very decentralized industry where a significant portion of business takes place online and on-chain, it is always special when people can come together and share their thoughts, ideas, concerns, and collaborative opportunities with one another in person.
Immense amounts of progress have been made in the BSV ecosystem from CoinGeek Zurich in June 2021 to CoinGeek New York, which has just come to a close. There are a growing number of startups in the industry as well as new faces in the crowd and this trend will continue into CoinGeek Dubai as both individuals and enterprises continue to create solutions to some of the world's most pressing problems on the BSV enterprise blockchain.
Watch CoinGeek New York 2021 Day 1 here:
Watch CoinGeek New York 2021 Day 2 here:
Watch CoinGeek New York 2021 Day 3 here:
New to blockchain? Check out CoinGeek's Blockchain for Beginners section, the ultimate resource guide to learn more about blockchain technology.