During the Online Games: Next Level on the BSV Blockchain presentation of CoinGeek New York 2021, presenters from each of the companies Haste Arcade, HandCash, NFTY Jigs and Built By Gamers all spoke about how they are collaborating with one another to push online gaming forward.
The Future of Gaming is Here

Great job @JacksonLaskey @brandonbryant02 @T38 @handcashapp @builtbygamers @nftyjigs

Excited for what we we are building#ItsAboutTime #CGNewYork #Micropayments #NFTs #NFTGaming #Blockchain #BlockchainGaming pic.twitter.com/IEP4kNQXYr

— Unbounded Enterprise (@UnboundedEnt) October 5, 2021
I speculated on this panel in a previous article and while there was indeed more dreaded #soon™, there were some exciting developments and product launches. Strategic Advisor of Built By Gamers Taylor Searle first spoke about how online gaming has become a culture and esports is now 'sneaky big.'
Searle clearly sees how the Bitcoin SV blockchain can enable the next phase in gaming. With their existing platform and influencers, he encourages all parties to get involved (fans, gamers, influences and developers) to participate in this vibrant ecosystem.
Next Eric LaForce, co-founder of Haste Arcade, spoke about their entrance into the BSV space recently in January 2021, and how they see the huge potential that cheap micropayments enable. Refreshingly, the new Haste Arcade was actually launched, along with their much-anticipated Developer SDK that will enable anyone to implement their ILP technology. To incentivize development on Haste, a game developer competition will have details announced on 10/18.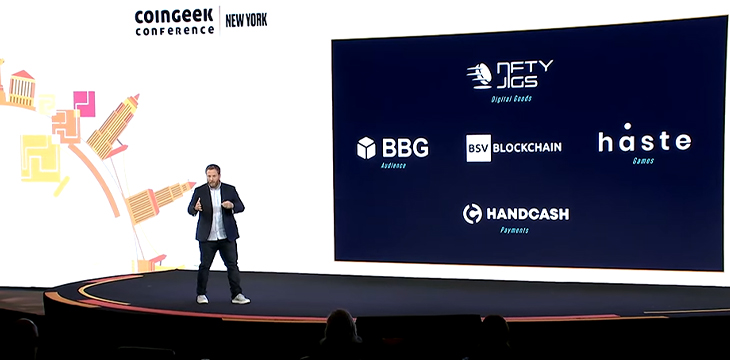 Unbounded Enterprise CEO Jackson Laskey spoke about the #soon™ Duro Dogs launch, making a compelling argument why only BSV can enable the much sought after 'Metaverse'. He discussed not only the commoditization of digital pets (which we have seen) but of their parts. The example given was a sound engineer who creates a custom barking noise that is sold as an NFT thousands of times for 10 cents. That barking noise theoretically could be equipped on Duro Dogs, allowing the sound engineer to profit from their work many times over as opposed to the current system of being paid per hour.
DLC in gaming has become a much criticized business practice as companies like Nintendo charge for bundled goods. Laskey made a great point on how with smaller payments, DLC can be further commoditized such that gamers can buy just one piece of DLC instead of the entire bundle. Naturally this would lower the barrier to entry in the gaming industry as game developers can try out more ideas since they do not have to take such huge risk on a big package but can iterate on a smaller piece to test their ideas in the market.
— HandCash (@handcashapp) October 5, 2021
Lastly HandCash announced their #soon™ in-app top-ups (via Apple Pay for example) as well as a referral program. Referrals will net users a percentage of the profits that HandCash earns from their much-desired onboarding feature. The top-up feature is the missing piece to leverage the established gaming community Built By Gamers already has, as they need a simple way to obtain BSV to use the platforms provided by the Haste Arcade and NFTY Jigs platforms.
I also wrote before about my excitement about Duro Dogs and specifically why HandCash ties this system together with their world class user experience. Unlike the clunky crypto experience existing users tolerate today, HandCash onboarding is sure to impress the community Built By Gamers brings to the space.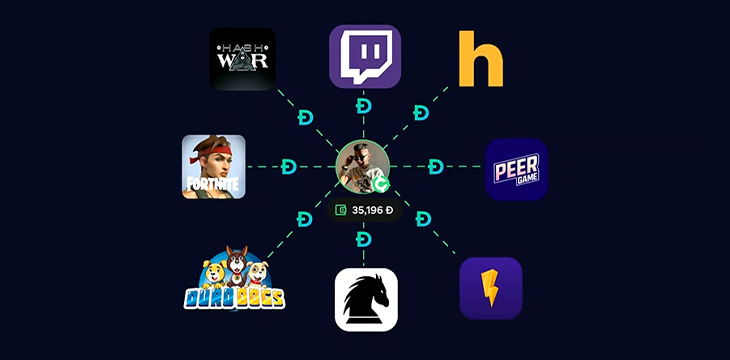 These four companies seem poised to bring significant adoption to the BSV space by capitalizing on the current online gaming trend. While other chains have the similar vision by establishing gaming communities, NFTs, dreams of the Metaverse and online payments, these companies believe they can execute with the scalability that BSV offers.
Watch CoinGeek New York 2021 Day 1 livestream here:
New to Bitcoin? Check out CoinGeek's Bitcoin for Beginners section, the ultimate resource guide to learn more about Bitcoin—as originally envisioned by Satoshi Nakamoto—and blockchain.