eSports is one sector that stands to benefit from the massive scalability of blockchain powered by Bitcoin SV (BSV). In this session, Bitcoin Association Founding President Jimmy Nguyen brings together a panel including John Brackens of Esports Entertainment Group, Rahul Sood of Unikrn, and Adam Kling of Kronoverse, the company behind CryptoFights.
John Brackens, CTO of Esports Entertainment Group, said his company was focusing on providing esports fans with a modern opportunity to earn money on the competitive sports they enjoy playing and watching the most. Providing comprehensive betting markets around eSports, the company is now investing in eSports tournaments.
Brackens said there was still much scope for educating the industry around aspects of blockchain technology and infrastructure. Too many people in the space still view blockchain through the prism of digital currency, as a speculative asset rather than a technology platform. Brackens said that widespread adoption will come with a greater understanding of the platform, and the benefits it provides to the eSports sector.
Transparency and auditability are among the most significant benefits, Brackens said. There is always a greater risk when betting in an online environment, but with the provable, objective integrity of blockchain, everyone knows the experience is going to happen as billed, according to rules of provable fairness. This he says will prove a major boon for the industry, at a time of exploding popularity worldwide.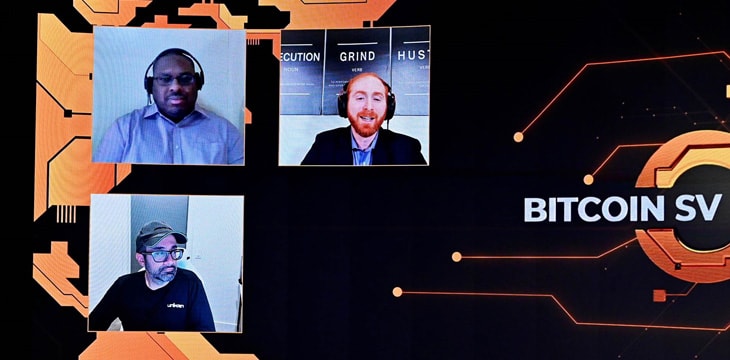 On smart contracts on BSV, Brackens said more onboarding documentation and tools will go a long way to helping businesses unleash the power of smart contracts—a sentiment Rahul Sood of Unikrn echoes.
Venture-backed Unikrn started in 2014. At the intersection of eSports and video games, and regulated betting and blockchain, Sood described the company as offering the most comprehensive platform for betting on eSports in the world.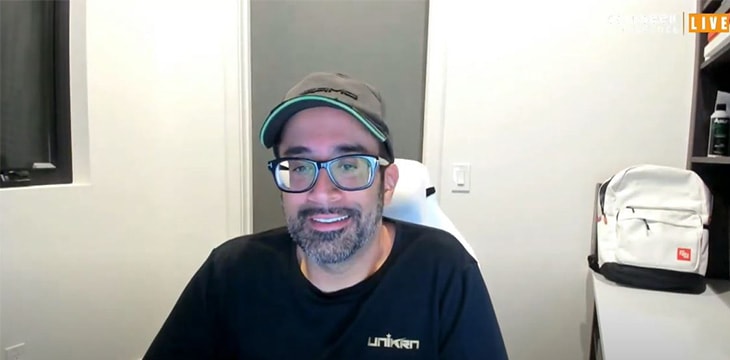 Sood said the developments around COVID-19 pandemic has helped everyone realize that eSports exists. With all other sports temporarily shelved over fears about the virus, more people have been alerted to esports and betting opportunities around virtual sports, which he says has already helped accelerate the industry's journey into the global mainstream.
On smart contracts, Sood agrees with Brackens. Having previously used Ethereum smart contracts, Sood says they are simply unworkable at enterprise scale. Microbetting in eSports needs to be fast, with capacity for multiple bets in a few minutes. Bets on Unikrn are instant, with capacity for massive volume at high speeds, thanks to BSV. Sood said he is very impressed with BSV, the tech team and infrastructure, describing the technology as "pretty impressive."
It's a view shared by Adam Kling of Kronoverse. He said the aim of Kronoverse was to shift monetization in the eSports industry away from in-game purchases and towards a greater reliance on cash tournaments. He gives the example of CryptoFights—in the game, all moves are recorded to the blockchain as microtransactions. Players buy entry into tournaments where they can win cash prizes, with the guarantee of fairness provided by the traceability and accountability of results written to the BSV blockchain.
This allows operators to spot cheating early, and to identify those that are operating unfairly. He says this allows players and operators to share a confidence in the integrity of their games, which is poised to revolutionize online gaming and eSports in the near future.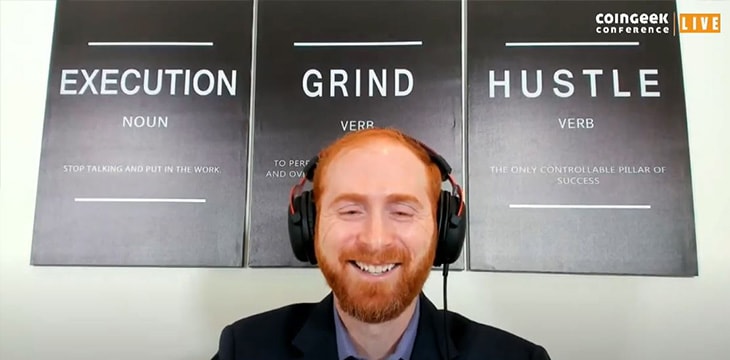 Of particular note were Kling's comments on the multiverse powered by BSV, a singular experience or game world in which multiple different games can exist and operate simultaneously. He gave the example of a racing game and a fighting game existing within the same world—fighters could become racing drivers, or fights could take place on the same street as races, with different games existing inside the same virtual world at the same time.
At the moment, different games are developed independently in siloes—by moving game logic to the blockchain, Kling says the future will see more metaverse-type experiences, where game worlds, characters and gameplay merge.
Watch the Esports & Advantages of a Massively Scalable Blockchain panel here.
New to Bitcoin? Check out CoinGeek's Bitcoin for Beginners section, the ultimate resource guide to learn more about Bitcoin—as originally envisioned by Satoshi Nakamoto—and blockchain.