CoinGeek conferences have been the must-attend events for the blockchain and cryptocurrency industry for the last two years. Each event has brought together the brightest minds in the industry, highlighting some of the most revolutionary solutions being built on blockchain technology. And now, there is an app to keep up with all these events, starting with the upcoming CoinGeek Seoul conference.
The CoinGeek Conferences app is available on the Google Play Store. After downloading the app, you can then easily register for CoinGeek Seoul, and connect with fellow attendees in app. The app contains all the information on what is happening in and around the CoinGeek Seoul conference. Alternatively, iOS users can download the Attendify app on the App Store, which they can use to search and register for the CoinGeek event.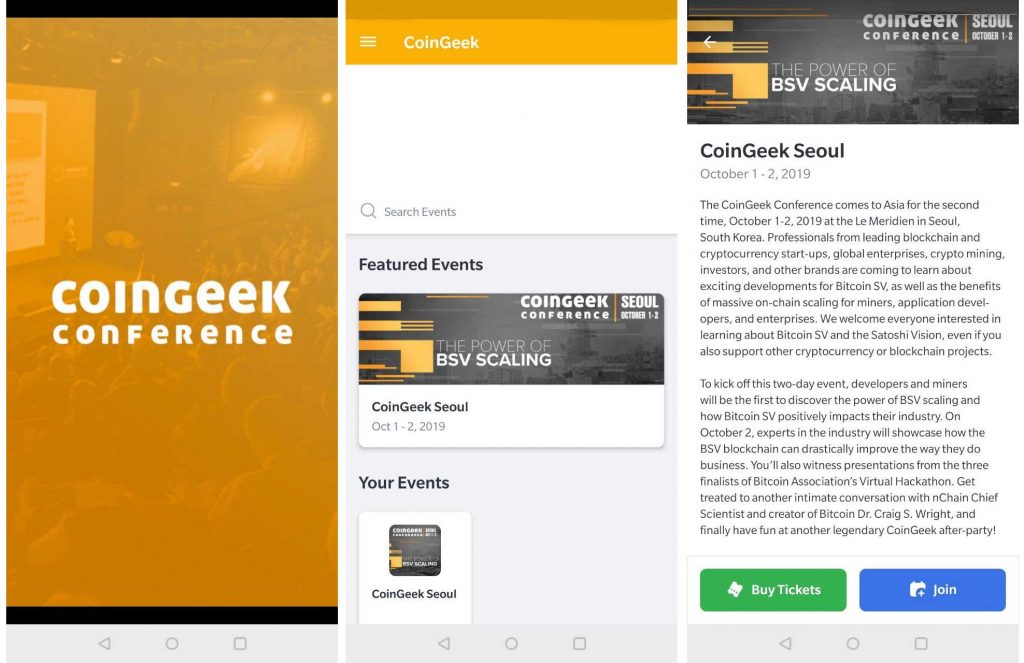 The CoinGeek Conferences app contains all the key information on the event, including a list of speakers which boasts the creator of Bitcoin and nChain Chief Scientist Dr. Craig S. Wright, the Founding President of Bitcoin Association Jimmy Nguyen, Money Button's Ryan X. Charles, RateSV's He Qiming, Jan Simit from Two Hop Ventures, Lin Zheming from Mempool, Sam Chi and more.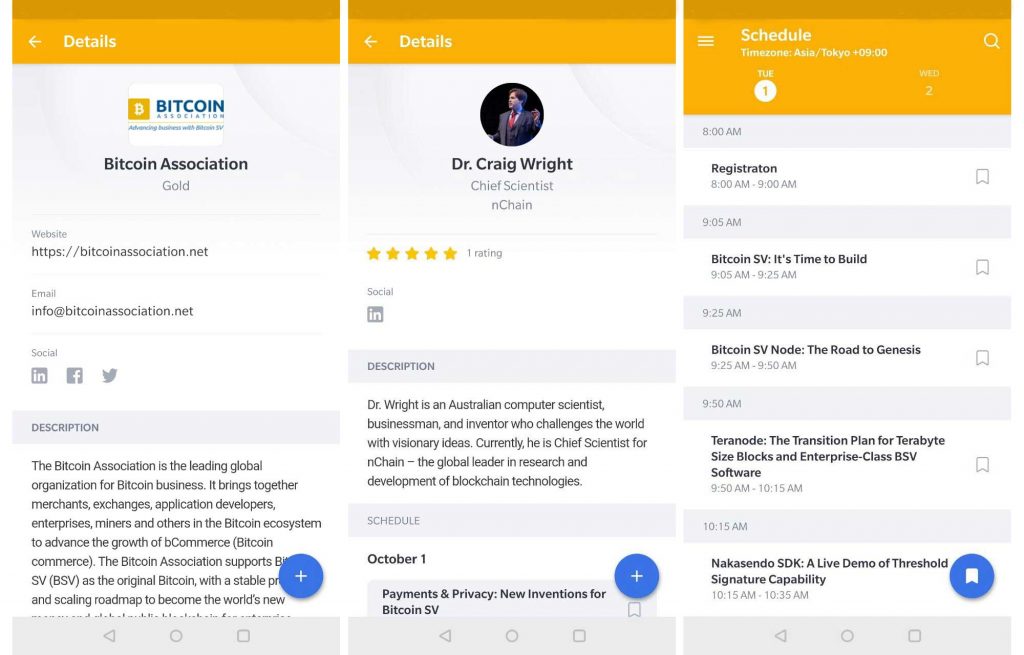 Wondering when the Bitcoin SV Virtual Hackathon finalists will take the stage or which speaker will hit the stage and at what time? Not anymore. The app contains a detailed schedule for the two-day event, helping keep you up to date. The conference will kick off with Jimmy Nguyen who'll make a presentation on the capabilities of application development on Bitcoin SV. Steve Shadders, Daniel Connolly and Lin Zheming will be some of the other speakers on the first day.
Users of the app can also take advantage of the in-app messaging feature which allows them to communicate amongst themselves. Moreover, the app allows you to connect your Twitter account and tweet about the event straight from the app. While at it, you can also check out some of the other tweets about the event from the other BSV enthusiasts.
The CoinGeek Seoul conference will be taking place at the Le Meridien hotel, and if you've never been to Seoul, the app's got you covered with a map that contains the directions to the hotel.
For those who are still yet to purchase their tickets and book their spots at the event, the app has a link that easily directs you to the CoinGeek website where you can secure your spot. What's more, you get a 20% discount on the ticket prices if you purchase them using BSV. And if you buy five or more tickets, you get a 50% discount!
Ensure you get your tickets today and download the CoinGeek Conferences app to stay up to date with the biggest event in the blockchain industry yet. 
New to blockchain? Check out CoinGeek's Blockchain for Beginners section, the ultimate resource guide to learn more about blockchain technology.