Tech 13 November 2018
Jasmine Solana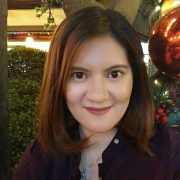 CoinGeek £5M token solution winner 'Tokenized' releases white paper
The white paper of Tokenized, winner of CoinGeek's £5 million contest to put a tokenization solution on the Bitcoin BCH chain, is now available for public preview.
Tokenized is an on-chain token system designed exclusively for the BCH network, and proudly uses the original Satoshi Vision (SV) design of Bitcoin. The team behind the project, James Belding, Samuel Georges, Scott Barr, Farid Uddeen, and Brendan Lee, took inspiration from Joannes Vermorel's visionary work, Tokeda, for this tokenization solution.
In its open-source white paper (available in pdf), released on Nov. 13, Tokenized noted that its protocol does not "colour a coin" in a classical sense. Colored coins are known are a way of customizing Bitcoins, making it possible to create unique tokens that can still be exchanged for value. In the case of Tokenized, however, the token balances "are recorded in the OP_RETURN payload and accounted for by the associated off-chain Smart Contract (an autonomous agent) with respect to the terms and conditions of the contract, as well as the state of the blockchain (e.g. max supply of tokens)."
This means that no satoshis are "consumed" to represent a token, which, in turn, decouple "the quantity and value of tokens on the network from the use and value of Bitcoin as a currency"—aka, the solution does not require burning BCH coins to create tokens, nor does it create a separate token layer or other protocol changes (unlike the controversial Wormhole protocol supported by Bitmain Technologies). Tokenized's smart contract code and protocol specification are available on Github here and here.
The team explained, "This is an important design feature with respect to its impact on the stability of Bitcoin's supply relative to other goods and services. A fixed quantity of money has merit, but a highly deflationary money supply can cause problems in an economy, just as a highly inflationary money supply can. The cost of coloured coins is also likely to become prohibitive as the price of Bitcoin Cash rises to a more stable valuation."
By building the solution on the back of the Bitcoin BCH network—as opposed to other blockchains or database—Tokenized allows anyone around the world to create and operate their own smart contract on the BCH chain using customizable terms and conditions. Then, they can use the smart contract to facilitate the issuance, management, and exchange of a wide array of useful tokens, from financial assets like stocks, bonds, notes, futures and asset-backed securities to tickets for movies, transportation and events, or even credit and point systems as well as licenses.
According to the Tokenized team, "…the value of Smart Contracts goes well beyond enabling token management functions. Smart contracts also offer the potential to significantly increase the efficiency of common economic interactions while also providing predictable, transparent and fair methods to settle disputes, which may reduce the need for lengthy and costly legal proceedings. Low-cost and standardized Smart Contracts—especially combined with a reputation system to guide Users on the fairness and robustness of various standardized contracts—can go a long way towards empowering organizations of all sizes for any legal interactions they may face."
To learn more about the Tokenized solution, come to the CoinGeek Week Conference in London on November 28-30, with a special invitation-only event for Bitcoin BCH miners and representatives taking place on November 27. James Belding will be speaking about Tokenized, and the entire Tokenized team will be attending the CoinGeek Week main conference at The Mermaid, Puddle Dock in London. Also, join the (free) bComm Association. Tickets to the CoinGeek Week Conference, where you can learn from the most influential thought leaders about the implications of the world's first Bitcoin Hash War fought according to Nakamoto Consensus, are on sale now.
And because it believes the BCH ecosystem can benefit from even more token solutions that advance the Satoshi Vision, CoinGeek is keeping its tokenization contest open with a secondary award of £1 million available. Further details can be found on CoinGeek.com's contest page.
Note: Tokens on the Bitcoin Core (SegWit) chain are referenced as BTC coins; tokens on the Bitcoin Cash ABC chain are referenced as BCH, BCH-ABC or BAB coins.
Bitcoin Satoshi Vision (BSV) is today the only Bitcoin project that follows the original Satoshi Nakamoto whitepaper, and that follows the original Satoshi protocol and design. BSV is the only public blockchain that maintains the original vision for Bitcoin and will massively scale to become the world's new money and enterprise blockchain.