Business 10 months ago
Cecille de Jesus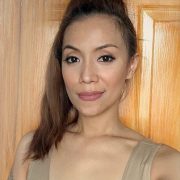 China to make fintech checks a regular thing, and educate the public on investment risks
As China goes full-force in purging out cryptocurrencies, NIFA aims to make sure they stay out.
In February 9, China's National Internet Finance Association (NIFA) held its annual conference in Beijing, where the organization's agenda for this year was discussed. NIFA is a national self-regulatory internet finance organization instigated by the People's Bank of China (PBoC) and other government commissions.
Among the priorities outlined was the mission to tighten enforcement of the laws on cryptocurrencies and finance that were passed last year—ICO's and cryptocurrency trading were banned, with the government recently purging out cryptocurrency mining. Early this month, a final crackdown ensued with the government deploying the Great Firewall of China to ultimately block any cryptocurrency advertisements and websites from seeping through search engines and social media within the country.
The organization aims to strengthen and standardize internet finance practices and make self-regulation a norm in the industry.
"Special monitoring projects in 2017 included issuing warnings on virtual currencies, ICOs as well as 'disguised' ICOs. Moving forward, 2018 will be a critical year for the association to normalize and standardize its existing efforts put into these projects," NIFA said in its statement.
The China Daily reported: "Instead of conducting special overhauls, financial regulation in the Internet sector this year will be a routine process, and more efforts will be made in improving the industry's self-discipline system."
The release also says that they will be educating the public on financial investments and risks, and warnings will be regularly issued on a timely manner to steer the public away from investment fraud, initial coin offerings (ICOs), and "disguised ICOs." They will even incorporate the topic in schools, and will be broadcasting educational material and open courses through the CCTV-Securities News Channel.
Note: Tokens in the SegWit chain are referred to as SegWit1X (BTC) and SegWit Gold (SWG) and are no longer Bitcoin. Bitcoin Cash (BCH) is the only true  Bitcoin as intended by the original Satoshi white paper.  Bitcoin BCH is the only public block chain that offers safe and cheap microtransactions.

Note: Tokens on the Bitcoin Core (segwit) Chain are Referred to as BTC coins. Bitcoin Satoshi Vision (BSV) is today the only Bitcoin implementation that follows Satoshi Nakamoto's original whitepaper for Peer to Peer Electronic Cash. Bitcoin BSV is the only major public blockchain that maintains the original vision for Bitcoin as fast, frictionless, electronic cash.