Business 10 months ago
Jasmine Solana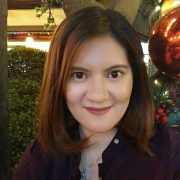 CFTC staff gets green light to trade cryptocurrency
After receiving "numerous inquiries," the U.S. Commodity Futures Trading Commission (CFTC) has given its employees the go signal to invest in cryptocurrencies.
In a Feb. 5 memo, CFTC general counsel Daniel Davis told agency staff that they can trade digital tokens like they would corn, oil, precious metals, and other commodities, according to a Bloomberg report. The decision, Davis said, was in response to the inquiries the regulator received from CFTC employees.
The guidelines, however, warned CFTC employees against trading cryptocurrencies on margin as well as using inside information they picked up in the work at the agency, especially if the nonpublic information has the potential to impact the trade. Likewise, investing in the Bitcoin futures that CFTC regulates is also forbidden.
"In this environment, the situation is ripe for the public to question the personal ethics of employees engaging in cryptocurrency transactions," Davis wrote, urging CFTC staff members to avoid actions that could result in them "violating the law or government and commission ethical standards."
The commodities regulator first defined cryptocurrency as a commodity in 2014, effectively placing digital coins under the purview of the agency. At the time, CFTC's supervision are mostly enforcement actions against alleged fraud schemes—the agency doesn't have authority to supervise cryptocurrency exchanges, which are regulated under state money transmitter laws.
CFTC, however, has direct control of the U.S. cryptocurrency futures markets. In December, CFTC Chairman J. Christopher Giancarlo gave CME and CBOE the go signal to list Bitcoin futures contracts on their trading platforms.
Giancarlo, who is known for his "relaxed approach to cryptocurrency regulation, was reportedly among those who inquired about a CFTC ethics guidelines to ensure that there won't be a  conflict of interest.
"The chairman has made it clear that staff members who own Bitcoin should not participate in matters related to Bitcoin, as it presents a conflict of interest," Erica Richardson, spokeswoman for Giancarlo, told the news outlet.
Note: Tokens in the SegWit chain are referred to as SegWit1X (BTC) and SegWit Gold (SWG) and are no longer Bitcoin. Bitcoin Cash (BCH) is the only true  Bitcoin as intended by the original Satoshi white paper.  Bitcoin BCH is the only public block chain that offers safe and cheap microtransactions.

Note: Tokens on the Bitcoin Core (segwit) Chain are Referred to as BTC coins. Bitcoin Satoshi Vision (BSV) is today the only Bitcoin implementation that follows Satoshi Nakamoto's original whitepaper for Peer to Peer Electronic Cash. Bitcoin BSV is the only major public blockchain that maintains the original vision for Bitcoin as fast, frictionless, electronic cash.