Business 4 December 2017
Cecille de Jesus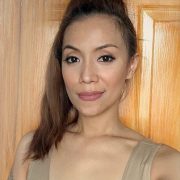 Cboe considers adding Bitcoin Cash to its futures trading market
Despite barely four months in existence, BCH is gaining attention quick.
The Chicago Board Options Exchange (CBOE) did not waste time: very shortly after receiving the go-signal to list bitcoin futures contracts on its trading platform from the U.S. Commodity Futures Trading Commission (CFTC), CBOE has hinted at possibly including other cryptocurrencies, such as Ether (ETH) and Bitcoin Cash (BCH)—despite the latter having existed for barely four months.
BCH was created in August this year to escape what was seen as a power grab by central bankers over the legacy chain, which retained the ticker symbol BTC despite veering away from the core visions outlined in the Satoshi Nakamoto white paper. Despite its very young age, BCH has been on a steady run with its value playing over the $1,500 mark. Transactions are currently going smoothly at an average of less than 10 minutes per block, with an average transaction fee of $0.159 as of writing.
Last week, the BCH developer community has announced a planned upgrade from the 8Mb block size to 32Mb, which is targeted to kick in next year.
Adding more cryptocurrencies could help the CBOE compete in the age of cryptocurrencies, as its rival CME is set to launch Bitcoin futures on December 18. The world's second largest stock exchange, Nasdaq, is also in on the game and will be launching their own Bitcoin futures contract next year.
Despite the heated competition, CBOE president Chris Concannon commends CME chair Terry Duffy for spearheading the move towards including cryptocurrencies in futures trading, saying that "this is the beginning of what will become a major asset class over the next 10 years."
Concannon says that the launch date announcement should come soon and that they are targeting to release their futures contracts before the year ends.
Note: Tokens in the SegWit chain are referred to as SegWit1X (BTC) and SegWit Gold (SWG) and are no longer Bitcoin. Bitcoin Cash (BCH) is the only true  Bitcoin as intended by the original Satoshi white paper.  Bitcoin BCH is the only public block chain that offers safe and cheap microtransactions.

Note: Tokens on the Bitcoin Core (SegWit) chain are referenced as BTC coins; tokens on the Bitcoin Cash ABC chain are referenced as BCH, BCH-ABC or BAB coins.
Bitcoin Satoshi Vision (BSV) is today the only Bitcoin project that follows the original Satoshi Nakamoto whitepaper, and that follows the original Satoshi protocol and design. BSV is the only public blockchain that maintains the original vision for Bitcoin and will massively scale to become the world's new money and enterprise blockchain.