Events
Steve Kaaru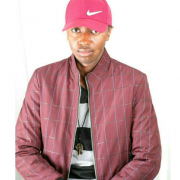 Businesses should attend CoinGeek Seoul conference — here's why
Click here to read in Korean.
Throughout history, new technology has infiltrated business operations and transformed how even the simplest of tasks are performed. Businesses that have been quick to adapt to these changes have flourished. Those that haven't have run out of business. With it superior features, Bitcoin SV has evolved to become the best global enterprise blockchain platform. And come October 1, all businesses should attend the CoinGeek Seoul conference and learn how Bitcoin SV (BSV) can transform their operations.
With any business, one of the most crucial factors is the cost of doing business. Businesses that thrive are those that maximize output while minimizing the overheads. Bitcoin SV enables business owners to lower the cost of doing business by offering them a seamless, cheap and efficient platform to move money as well as conduct operations—yet another reason why businesses should attend the upcoming CoinGeek Seoul conference on October 1-2. Transactions on the BSV blockchain charge less than one cent, much lower than any other competing project, blockchain and beyond.
Automation has also become a big differentiator between businesses that are able to scale and those that aren't. Bitcoin SV enables the creation of smart contracts which trigger specific events after predetermined conditions are met. From making payments to suppliers to paying insurance claims, the Bitcoin SV blockchain powers them all.
Bitcoin SV has also set itself apart by being the most scalable blockchain in the industry. While some competing Bitcoin projects are stuck on 1MB block size hard cap which makes them extremely slow, Bitcoin SV recently underwent the Quasar protocol upgrade which increased the block size hard cap to 2GB. This enables it to offer its users unprecedented scalability, with over 1,000 transactions per second.
To learn about how businesses can harness the transformational power of Bitcoin SV, all businesses should attend CoinGeek Seoul. The event will bring together some of the most brilliant minds of our time, from Bitcoin creator Dr. Craig S. Wright to Bitcoin Association Founding President Jimmy Nguyen. Business owners will get to learn how Bitcoin SV's scalability can give them an edge over their competition.
To learn more how the exciting developments for Bitcoin SV, as well as the benefits of massive on-chain scaling for miners, developers, and especially businesses, attend the CoinGeek Seoul conference.
To receive the latest CoinGeek.com news, special discounts on CoinGeek Conferences and other inside information direct to your inbox, please sign up for our mailing list.