Business
Steve Kaaru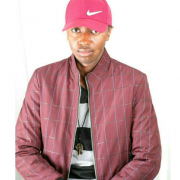 BTC now purchasable at over 2,100 grocery stores in the US
Bitcoin Core (BTC) enthusiasts in the United States now have 2,100 locations in which they can purchase the tokens. Coinstar, the coin-cashing machines company, announced recently that it had partnered with crypto startup Coinme to offer BTC purchase services.
Coinstar has been servicing its users since 1992 when it installed the first kiosk in San Francisco. Its machines allow the users to exchange their coins for gift cards, cash or donate to charity. And now, thanks to the partnership with Coinme, Coinstar is expanding its reach into the crypto industry.
Announcing the partnership, Coinme hailed itself as a pioneer in the retail crypto purchase services. The startup began offering its BTC kiosk services in 2014. The CEO, Neil Bergquist, stated:
"Our rapid growth is the result of our leadership in digital currency from the early days of the industry and our expanded ability to offer local kiosks for its purchase. Through our relentless focus on customer success and product innovation, we have become the trusted, safe and secure global standard for digital currency exchange."
Despite the slow growth in the crypto industry this year, Coinme has had its best quarter yet. User acquisition is up 38 percent, transactions volume is up 92 percent while transactions processed are up 109 percent. The startup has also expanded its suite of products and doubled both its employees and its customer base. Coinme also recently opened a new headquarters in Seattle.
Coinme has been offering its services in two grocery chains, Albertsons and Safeway in Washington, Texas and California. Thanks to the partnership, it will now expand its reach to 19 more states in the U.S. These include Chicago, Boston, Philadelphia and the District of Columbia. It will also welcome new retailers including Save Mart, Shaw's and Jewel.
The CEO of Coinstar, Jim Gaherity, was just as excited about the partnership and said:
"The response to being able to purchase bitcoin at Coinstar kiosks has been extremely positive with overwhelming demand by both consumers and new retailer partners. We are incredibly pleased with this collaboration with Coinme and are eager to continue expanding to new markets in the coming months."
And while Coinstar has been renowned for dealing with coins, users will only purchase BTC with cash. The company has set the limit at $2,500 currently. The two companies didn't reveal if they would be adding other cryptos in the future.
To receive the latest CoinGeek.com news, special discounts on CoinGeek Conferences and other inside information direct to your inbox, please sign up for our mailing list.