In the mid-1800s, over 300,000 people flocked to California in the now infamous gold rush, all with the dream of becoming instant millionaires. However, the first millionaire was Samuel Brannan, the publisher of California Star newspaper, who sold these miners shovels and other tools. In the digital asset trading business, exchanges have struck gold as well, recording billions of dollars in profit as millions of traders jumped in to try their luck. But regulators are catching up and stopping the brazen noncompliance, and Antonio Brasse is out to offer traders a regulated and compliant alternative.
Brasse is the founder of BlockQuake exchange. A former trader himself, Brasse understands all the pain points in the industry and is building a platform that can solve them. He joined Kurt Wuckert Jr. on CoinGeek TV on the sidelines of the BSV Global Blockchain Convention to talk about the exchange business, why so many pioneers got it all wrong, and what the future holds for the sector.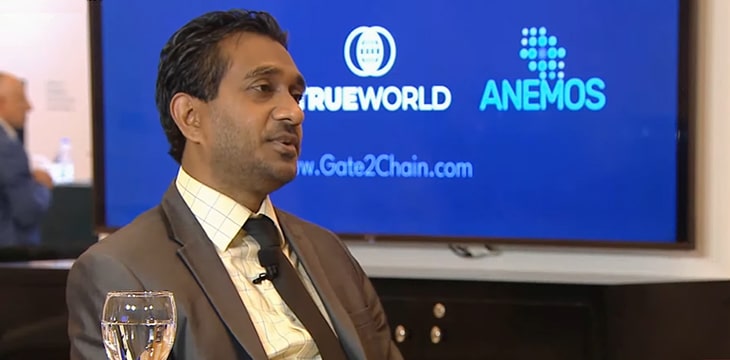 Brasse has been working on BlockQuake for a couple of years now, and as he told Kurt, getting an exchange off the ground is not an easy task. Aside from figuring out how traders will get an optimized experience, one has to find the right tech firm to partner with for security, compliance, settlements, payments, and more.
But why get into a seemingly-saturated sector? Well, because it's not saturated, Brasse believes. While there are hundreds of exchanges out there, the New York resident believes very few are doing it right.
"From my perspective, many don't do it well," he told CoinGeek TV. Brasse has been a trader for several years now, and he says that exchanges offering forex and stocks have a much better trading experience than digital asset bourses. Here, KYC is easier, liquidity is always available, and so on.
"I saw a lot of that lacking when I was trading crypto where liquidity is fragmented everywhere. You don't know who owns most of these crypto exchanges. Many have disappeared with your money. There's a hack every week on the news," he said.
Indeed, exchanges have had a chequered history, despite being a lifeline of the digital asset industry. In the latest case, the former CEO of one of the largest BTC derivatives exchanges has been handed a two-year probation sentence, despite prosecutors pushing for prison time. Arthur Hayes pleaded guilty to allowing U.S. customers to use BitMEX to circumvent anti-money laundering laws, but it's no biggie since everyone was doing it, he claimed in his plea to avoid jail time.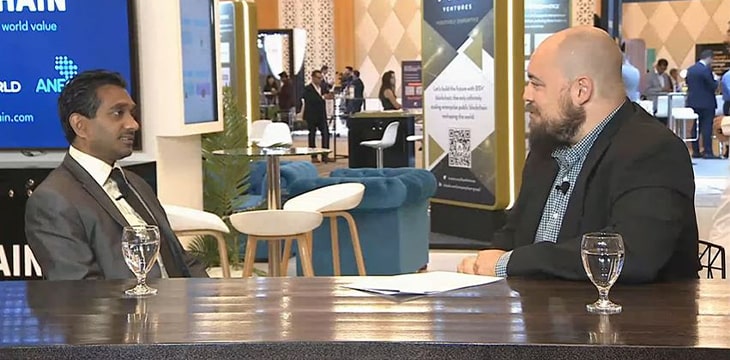 Even those that seem compliant have other issues, from Coinbase (NASDAQ: COIN), which goes to any length just to make money, disregarding customer protection, to OKCoin, which delists projects with utility but keeps memecoins and crime-ridden projects, and even Kraken which won't list BSV but has no problem pumping air back to the recently-collapsed Terra. 
And while many keep going down the rabbit hole, it's not for lack of knowledge. As Kurt observed, Dr. Craig Wright is on record for calling these exchanges out for several years, yet many keep dismissing him. 
Brasse is taking every precaution he can to avoid a similar fate. For one, his BlockQuake exchange is based in New York, and he's working to obtain the BitLicense, which is arguably the toughest license to obtain for a digital asset company. 
Initially, BlockQuake will offer the basic trading products that most traders use. However, down the line, Brasse intends to add other more sophisticated features such as futures and options, leveraged trading, and more. He also wants to explore staking and operating mining pools in the future.
But unlike some of today's platforms, Brasse insisted that he would go the regulated route and obtain all the necessary licenses before bringing these products to retail traders. Just recently, the CFTC launched a lawsuit against Gemini, the New York-based exchange owned by the Winklevoss twins, for breaching regulations related to these products and making material false statements.
"A lot of the players that are doing it now, it's really a money grab. They are throwing something up because there is a gambling mentality in the space. Everyone is kind of playing on that just to make their money and a lot of these things are going to fall apart," he pointed out.
Watch: The BSV Global Blockchain Convention panel, The Future of Digital Asset Exchanges & Investment
New to Bitcoin? Check out CoinGeek's Bitcoin for Beginners section, the ultimate resource guide to learn more about Bitcoin—as originally envisioned by Satoshi Nakamoto—and blockchain.