Business
Jasmine Solana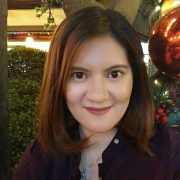 Bitmain losing edge in face of growing competition, analysts say
2017 was one for the books for Bitmain, but the cryptocurrency mining maker would have to close that wildly successful chapter and prepare for growing competition from other mining gear makers, according to analysts from market research firm Sanford C Bernstein & Co.
In a report, quoted by Bloomberg, Bernstein analysts led by Mark Li claimed the Beijing-based ASIC device manufacturer has begun to lose the competitive edge that allowed it to control as much as 85% of the market for crypto mining chips.
"The competitiveness of Bitmain's chips is in question," according to the Bernstein report.
Bernstein analysts also warned Bitmain's primary supplier, Taiwan Semiconductor Manufacturing Co., to "refrain from adding capacity solely for crypto-related demand" and ask the company "to make full prepayments" for its chips.
DST Global denies Bitmain involvement
The report comes as Bitmain prepares for its upcoming initial public offering (IPO) on the Hong Kong Stock Exchange. But it wasn't the only crypto mining player to do so—rivals like Canaan Creative and Ebang Communication have also submitted their prospectus to the Hong Kong bourse.
Bitmain is being hounded by allegations that it is "potentially misleadingly" listing investors in its pre-IPO investor deck. According to a CoinTelegraph report, DST Global has been included in Bitmain's pre-IPO investor deck, with a note that the investment is "recently completed."
However, an official with DST Global denied Bitmain's listing, telling the news outlet that "DST has never invested in Bitmain."
Japan's Softbank and China's Tencent also denied any investment in the crypto mining company, in response to reports that Bitmain recently completed a funding event that brought the company's value up to around $15 billion after several large entities had made substantial investments.
Since June, Bitmain CEO Jihan Wu has touched upon the idea of launching an IPO on the Hong Kong Stock Exchange. Recently, the company indicated that it anticipates a September launch and is expected to reach a $30 billion valuation before the IPO.
Note: Tokens on the Bitcoin Core (segwit) Chain are Referred to as BTC coins. Bitcoin Cash (BCH) is today the only Bitcoin implementation that follows Satoshi Nakamoto's original whitepaper for Peer to Peer Electronic Cash. Bitcoin BCH is the only major public blockchain that maintains the original vision for Bitcoin as fast, frictionless, electronic cash.
Note: Tokens on the Bitcoin Core (SegWit) chain are referenced as SegWitCoin BTC coins. Altcoins, which value privacy, anonymity, and distance from government intervention, are referenced as dark coins.
Bitcoin Satoshi Vision (BSV) is today the only Bitcoin project that follows the original Satoshi Nakamoto whitepaper, and that follows the original Satoshi protocol and design. BSV is the only public blockchain that maintains the original vision for Bitcoin and will massively scale to become the world's new money and enterprise blockchain.