Events 25 May 2018
Jasmine Solana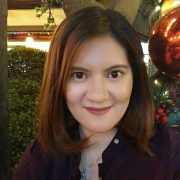 Jihan Wu talks future of crypto economy, Bitcoin Cash at CoinGeek Conference
Jihan Wu is considered to be one of the influential figures in the cryptocurrency space. Wu, who's the first to translate Satoshi Nakamoto's white paper into Chinese language, co-founded Bitman and started building ASIC chips for Bitcoin mining in 2013. Now, Bitmain is ranked among the most recognizable companies in the cryptocurrency space and the parent of several brands including Antminer, Antpool, and Hashnest.
At the recently held CoinGeek Conference in Hong Kong, Wu took the stage and talked about the future of cryptocurrencies in the financial market scene, and how the crypto community—particularly Bitcoin Cash—should use blockchain technology to "negotiate with regulators."
"I believe that blockchain capital market will be supporting productive assets because the blockchain can be a very, very effective financial market that either help to reallocate resources and improve the efficiency of the financial market and we will be able to do monetary transactions," Wu said.
He pointed out that blockchain technology has been inciting fierce global competition not just between startups, but also among regulators around the world. And this, Wu said, is an opportunity for the cryptocurrency community to act—honestly, of course.
"Our community should use the blockchain to negotiate with regulators. One thing that the blockchain changed is that the whole world can act together," he explained. "All the regulators are, right now, have a kind of competition on the same platform and the internet, so if we stick to the truth, if we keep honesty, we can bring these regulators to the table… we need to stick to the truth and protect the interest of investors."
How does Bitcoin Cash fit in this future of crypto economy? Wu answered that the Bitcoin Cash network needs to "participate and cultivate" such kind of future, where people can issue bonds and stocks on the BCH blockchain.
"We should equip [BCH] with token capabilities," Wu said. "We need to support multiple tokens through very flexible scripting because the programmable language should be able to support like interest payments, dividend payouts, and some futures based on the fundamental assets just like what people are doing on the financial market."
Watch Jihan Wu discuss the future of crypto economy at the CoinGeek Conference here:
Note: Tokens on the Bitcoin Core (SegWit) chain are referenced as BTC coins; tokens on the Bitcoin Cash ABC chain are referenced as BCH, BCH-ABC or BAB coins.
Bitcoin Satoshi Vision (BSV) is today the only Bitcoin project that follows the original Satoshi Nakamoto whitepaper, and that follows the original Satoshi protocol and design. BSV is the only public blockchain that maintains the original vision for Bitcoin and will massively scale to become the world's new money and enterprise blockchain.