The fifth iteration of the CC Forum "Global Investment in Sustainable Development" was held in Dubai from March 31 to April 2, gathering government leaders, public figures, and entrepreneurs from around the world to discuss groundbreaking ideas to help build a better world for future generations.
On its first day, Bitcoin Association Founding President Jimmy Nguyen and members of the Bitcoin SV ecosystem took the stage to explain how blockchain tech—specifically BSV—delivers, helping businesses achieve sustainability.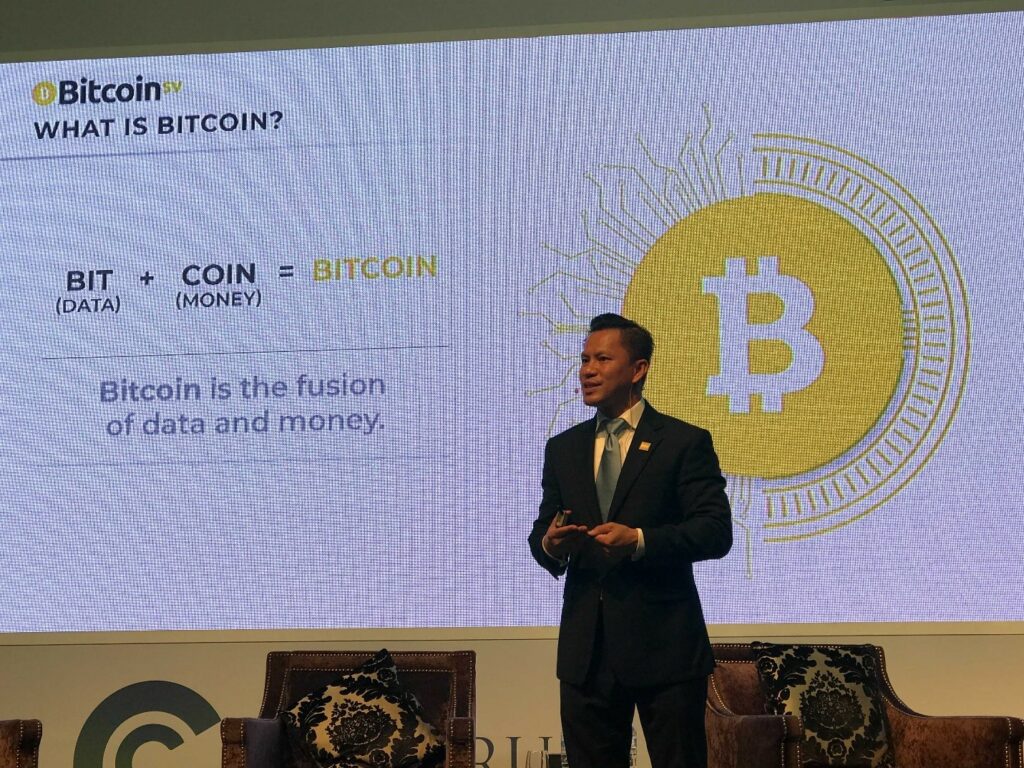 In an interview, I got to speak to the chairman of one of the largest, independent and longest running family-owned groups of companies in the Gulf region, Mishal Hamad Kanoo. The Emirati business magnate and the fourth generation to run the Kanoo family business affirms "sustainability is the norm for us, we look long term, we don't look short term."
When asked about the importance of technology, Mishal points out "technology is very important if you know how to use it as a tool." Furthermore, he shares his thoughts on Bitcoin and blockchain. "Bitcoin and cryptocurrency is personally not something I believe in," he says. "Blockchain as a technology I think is a great idea, but finding people to help implement it, is not that easy."
This is where the Bitcoin SV delegation come into play. Speakers from the BSV ecosystem engaged the audience with talks highlighting the benefits of the BSV blockchain and how it can empower businesses like that of Kanoo.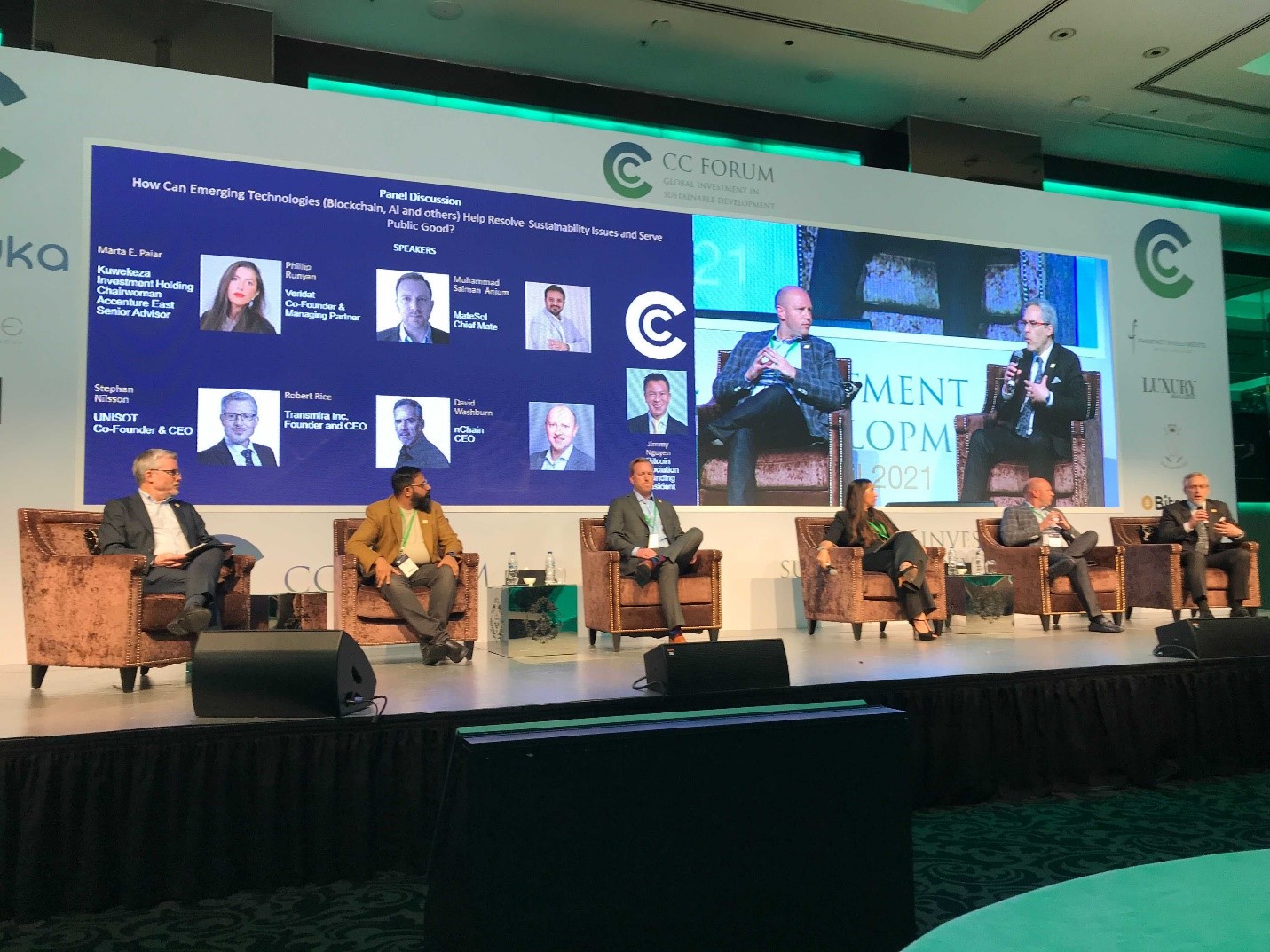 In the global supply chain business, Stephan Nilsson, CEO and founder of UNISOT (Universal Source of Truth)—a company that tracks seafood along the supply chain—describes today's global supply chain industry as unsustainable. "Inefficiency is less than 20% which means 80% goes to waste," he asserts. "This is a major problem.. but an open public blockchain like Bitcoin SV can solve this."
From one multi-billion-dollar industry to another. All eyes are on the big pharma as of late as COVID-19 vaccinations roll out worldwide. Phillip Runyan, co-founder and managing partner of Veridat—a data integrity platform—explains how blockchain can manage consumers expectations. "We the consumer will have faith in the therapies we received such as vaccinations… these things were created through a very transparent process… and all that is possible because we do this on a public transparent Bitcoin SV Blockchain."
Other speakers include Robert Rice, founder and CEO of Transmira Inc., and Muhammad Salman Anjum, Chief Mate of InvoiceMate—both use the BSV blockchain in their business ventures.
The panel also tackled other relevant topics such as the explosions of 'internet of things' or IOT devices, as to which nChain CEO David Washburn points out can be extremely beneficial. "The really important part here… is to be able to influence human behavior by attaching monetary value to these devices," he stated.
In a moving keynote, BA's Jimmy Nguyen highlighted the value of the BSV blockchain and how it can enable the desirable changes we'd like to see in the world today. "Sustainability.. can be improved with technology but it still requires human decisions to make choices that can improve our environment."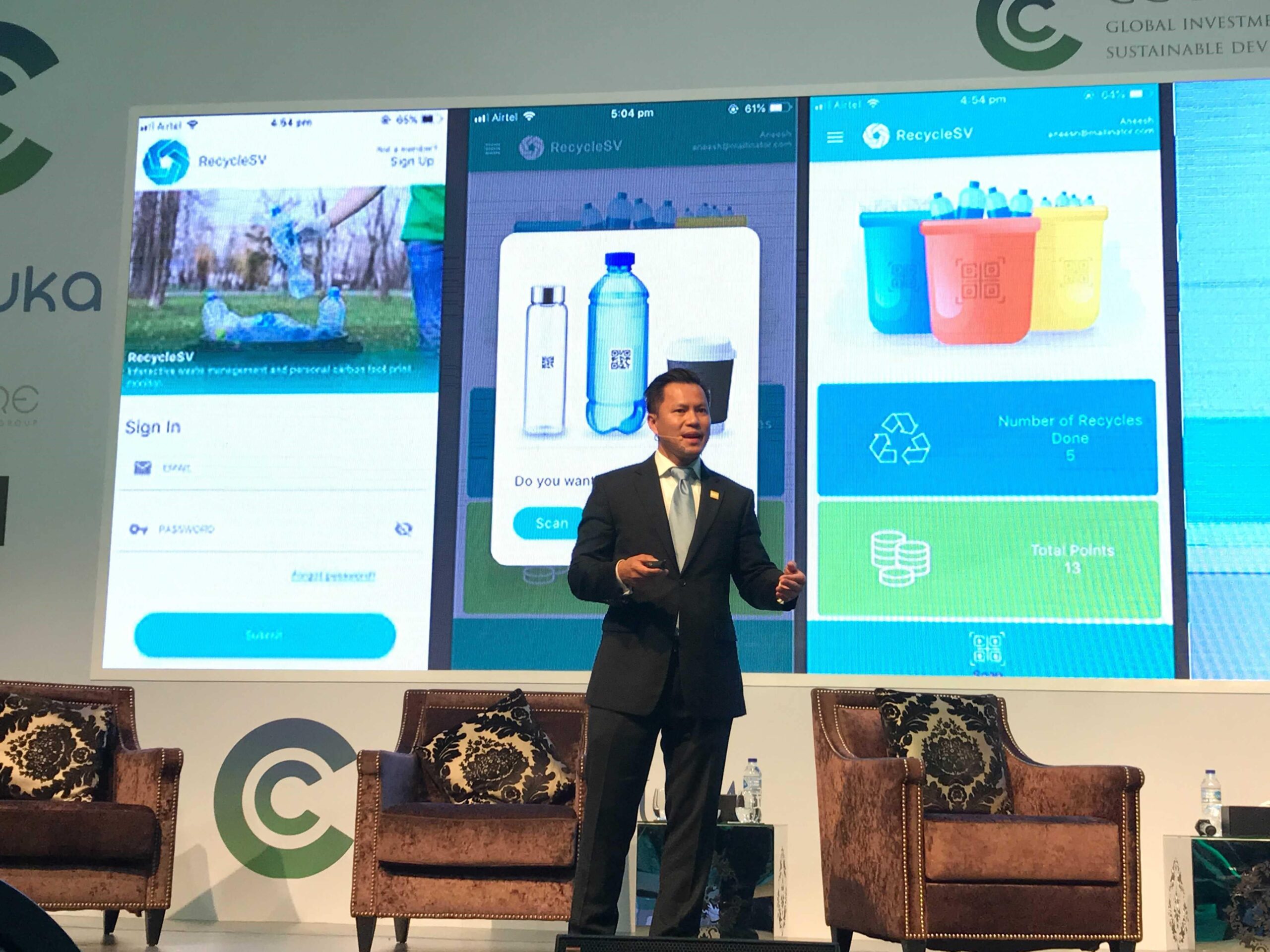 In summary, the collective accounts of the BSV delegation resonates with the theme of this edition's forum, sustainability. BSV entrepreneurs put forward a clear message, demonstrating Bitcoin SV's power to deliver better data. And what can the world do with better data? As Nguyen's says—"with better data, comes better decisions."
New to blockchain? Check out CoinGeek's Blockchain for Beginners section, the ultimate resource guide to learn more about blockchain technology.