On October 6, TokenSwap added four pairs overnight causing more FOMO, panic, and questions in their Telegram group. One of the coins listed was AsaCoin (ASC):

I saw no less than 10 questions asking, "what is ASC?" as many purchased it anyway. As you can see, on the release day the coin was quite volatile (as there was no liquidity yet provided) despite hardly any information being known at all.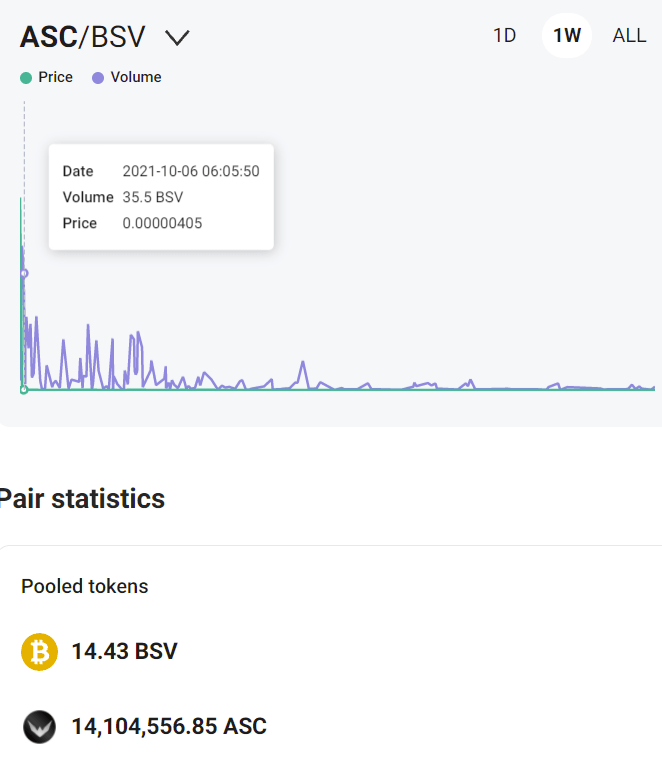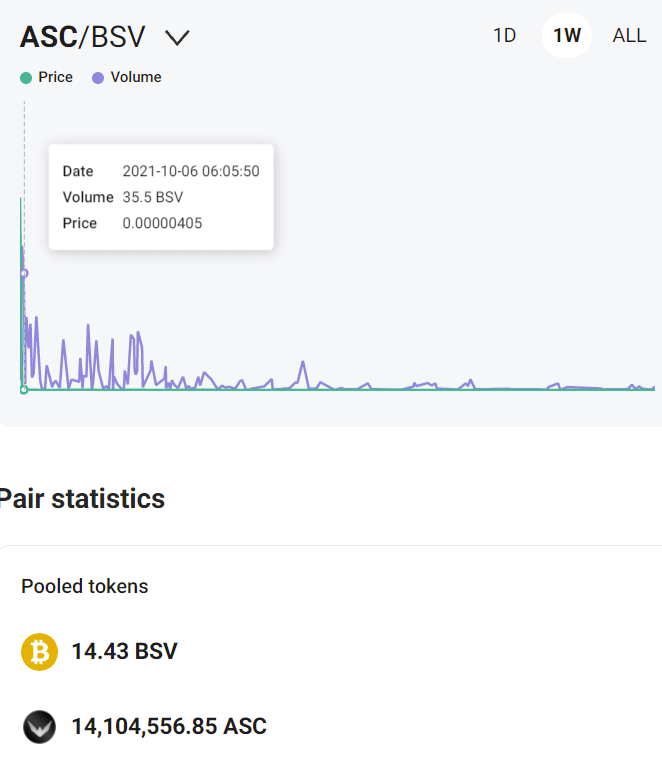 Athena Studio Alliance (ASA) is an NFT game creation alliance dedicated to Bitcoin SV and the promotion and development of a new ecological community. Readers will likely label this project as nothing more than another pump and dump. However, as I researched this project I am quite interested in its potential.
Andy Ryu is the founder of Bitcoin Athena Studio and has more than 20 years in the game development industry. He has written several interesting articles about how BSV can take on the current NFT trend and online gaming better than any other blockchain and wishes to manifest that via this project. He feels that the combination of NFTs and fungible tokens can attract users because they want "free tendies."
To give an example, the NFTs have already been sold on NFTonShow at an initial price of 0.099 BSV. 100,000 ASC will be airdropped to NFT holders. Upon the listing of ASC, 100,000 ASC was worth several times the initial NFT purchase price, creating an immediate arbitrage opportunity. Ryu believes these opportunities will attract community members. He notes why Ethereum has been so successful over BSV in terms of adoption, developers, and market price because people can make money on Ethereum.
This point needs to be understood. Users do not care about paying $50 fees when they are making thousands in profit. Yes, BSV is cheaper, faster, and more capable than other chains. However because everyone is Having Fun Staying Poor, this is the primary reason BSV has virtually no adoption, relatively barren developer community, low liquidity and thus price.
Interestingly, this has started to change in the Summer of 2021 with the launch of MetaCoin, MetaBot and TokenSwap. Ryu wants to continue that trend with the Athena Studio, by creating an incentive loop:


As a veteran of the game industry Ryu well understands that Ethereum cannot support games due to the fees and inability to scale. He views the properties of BSV as enabling his combination of Fungible and Non-Fungible tokens to potentially realize an actual game. Before developing the game Ryu wants to validate this experiment first.
"The combination of equity NFT and FT can only be realized by the BSV chain. The other high-cost chains can only continue by raising prices. BSV is a stable protocol with unlimited expansion, high speed, and low cost. Therefore, in the end, only BSV can carry commercial-level games. Of course, there are still many problems to be solved on the BSV chain, so we need to build and work hard together," Ryu said.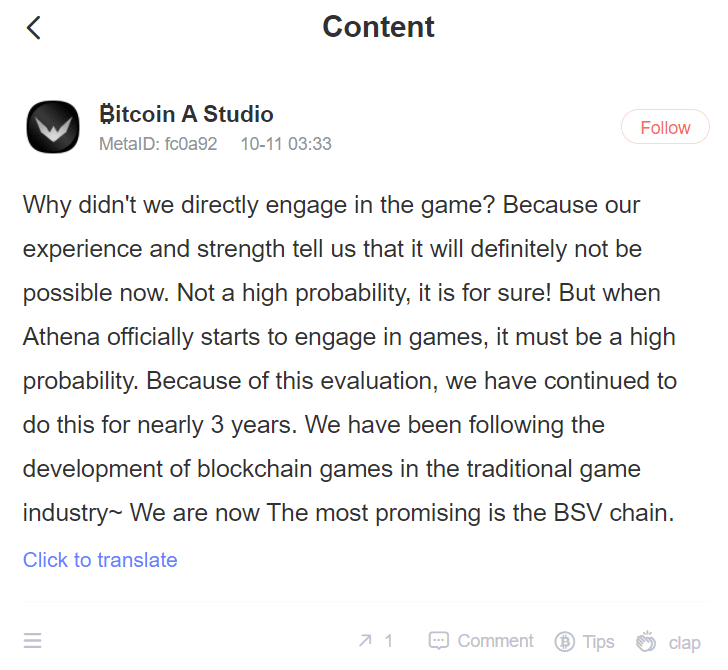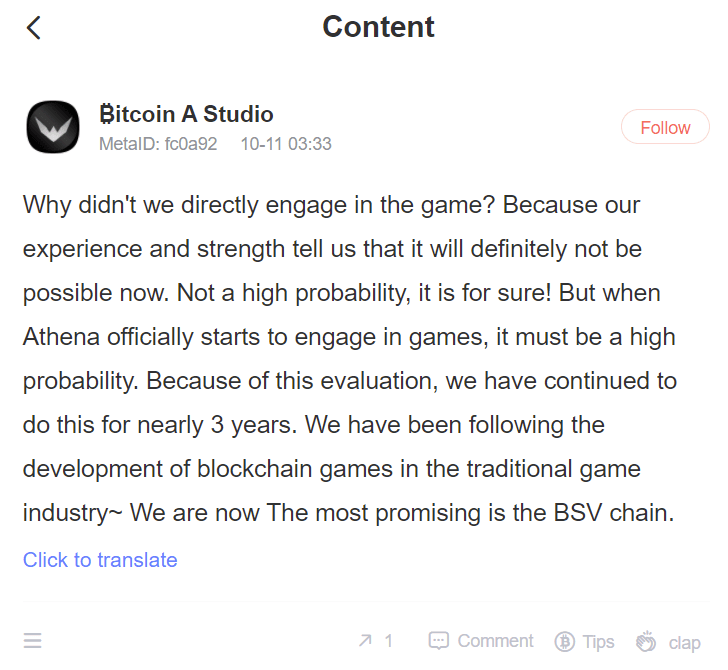 On ShowBuzz, Twitter and Telegram Athena Studio is attracting community members via airdrops for following, retweeting and joining chat groups. The next activity will be an airdrop of ASC for those who hold the NFTs on October 15 and October 31:
In October, two airdrops are planned for #BitcoinAthena #NFT holders on the Show platform.

1st time 2021/10/15 22:00:00
2nd time 2021/10/31 22:00:00

Stay tuned for the detailed announcement.
Please get ready!Good Luck~https://t.co/4rH0U3hKqR pic.twitter.com/2T3KyueI1a

— ₿itcoin Athena Studio (@ascnft) October 8, 2021
NFT airdrops combined with drops to leading development teams in the ecosystem (sCrypt, ShowPay, TokenSwap, Sensible and Webot.sv), and social media users will account for a total of 20.5% of the distribution.
ASC will enable farming on TokenSwap which will account for another 50% of the total distribution of 10 billion tokens. Full details of the distribution mechanics will be released on ascnft.com.
Inevitably the question will arise, 'what is the value of ASC'? This is a subjective topic.
Is ASC just another Ponzi scheme? Are they delaying the actual game production because they do not want to work? Do they just want to dump on their community members?
To quote Ryu, the value of ASC is:
"To encourage early builders and participants to construct the new BSV ecosystem so that everyone has greater motivation to work together to get out of the circle. The aim is to obtain a generous return on active contributions after leaving the circle. Price is the consensus of market participants on its value in the short-term. ASC does not have any private placement nor sale, and there are only airdrop rewards in the initial stage then mining (farming). There is currently no price. We believe that its value lies in the activity and contribution of community members. Under this consensus, the price will naturally be discovered by the market."
I encourage readers to DYOR as I did and read what Ryu has written to make a judgement themselves. Of course, we know people will buy the token anyway as the people did on 10/6 without knowing anything at all.
New to Bitcoin? Check out CoinGeek's Bitcoin for Beginners section, the ultimate resource guide to learn more about Bitcoin—as originally envisioned by Satoshi Nakamoto—and blockchain.