Enterprise supply chain sustainability platform UNISOT has partnered with Art enRoll, a first-ever application designed to address issues in the art industry related to provenance, transportation, tracking, and more. The message was delivered on Day 2 of the BSV Global Blockchain Convention at the Grand Hyatt in Dubai. 
Michal Leszczynski, founder of ITSEC R&D, addressed the audience at the convention, explaining the Art enRoll application, their future plans, as well as the significance of BSV enterprise blockchain in operating their business. The application has been developed on chain with the help of integration by UNISOT, which provided APIs to Art enRoll to interact with the BSV blockchain and support network. The app focuses on recurring and lingering challenges related to the Art industry.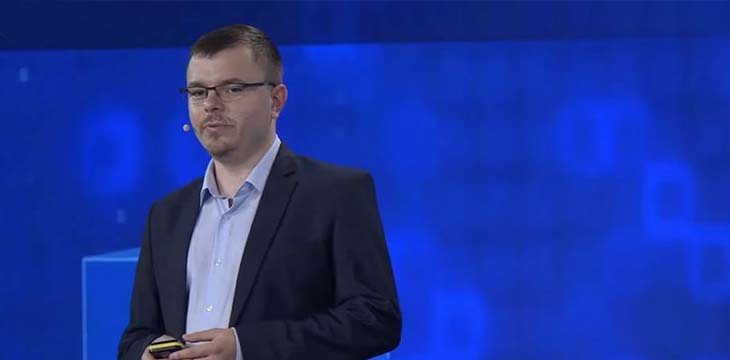 Art enRoll: Problems and solutions 
Leszczynski highlighted the problems relevant to this industry, such as provenance, transfer of artworks between galleries, tracking of orders, and transportation issues. 
"Galleries often lend art pieces to other galleries for exhibits, etc., and they struggle to track those orders, as it becomes nearly impossible for them to determine their location due to a lack of system in place," Leszczynski said. 
Authentication is another big problem, according to Leszczynski. He pointed out that people buy alleged original artworks for thousands and millions of dollars, but no one knows if they are actually authentic or counterfeit.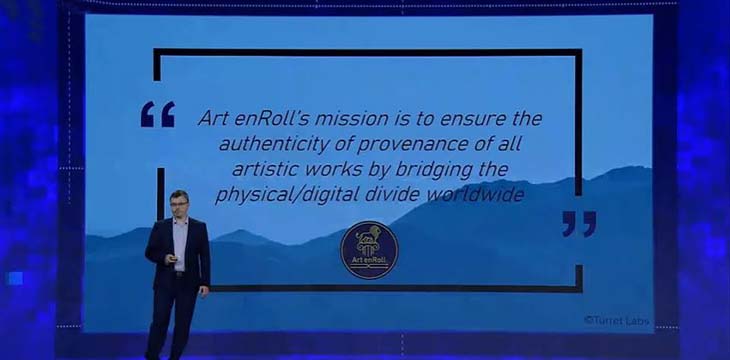 "Also, if you are not checking the registry of paintings and it turns out to be a stolen piece, you will land in trouble. Ownership is yet another issue," he remarked.
Art enRoll will use blockchain technology to improve opportunities for artists. In addition to the platform offering a three-factor authentication, Art enRoll can be accessed by anyone using Android or/and IOS. He mentioned that users would be able to immediately authenticate whether a particular piece of art is authentic or not by checking if it's confirmed by Art enRoll. The data processed by Art enRoll is stored on chain to enable features of tracking, transporting, authentication, and provenance. 
What's next? Micropayments
Art enRoll is planning to launch micropayments in the future, as announced by Leszczynski during his talk at the event. 
"We are also planning to introduce micropayments," he announced, further presenting the exemplary trial of the artwork. 
It first identifies the origin of art, verifying whether it was painted originally or not. The following steps are tracked on chain, including details regarding the insurance companies [connecting the insurance paper with the physical insurance companies], galleries, transportation modes, and owners. The tracking informs and assures the buyer or borrower that their order [paintings] are safe.
The app has been created by the Turett Labs and EquiNordic, which have experience in sea container tracking. Leszczynski later acknowledged the support of several other companies, such as Art Guard, which provides physical security for galleries, ITSEC R&D NFT Solutions for handling the NFT side of the business, and UNISOT, which specializes in ERP solutions and supply chain management.
Watch the BSV Global Blockchain Convention Dubai 2022 Day 1 here:
Watch the BSV Global Blockchain Convention Dubai 2022 Day 2 here:
Watch the BSV Global Blockchain Convention Dubai 2022 Day 3 here:
New to Bitcoin? Check out CoinGeek's Bitcoin for Beginners section, the ultimate resource guide to learn more about Bitcoin—as originally envisioned by Satoshi Nakamoto—and blockchain.