Tech
Steve Kaaru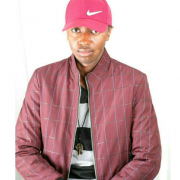 Andorra Telecom to integrate blockchain into its internal processes
Andorra Telecom has partnered with a Spanish non-profit association to integrate blockchain technology into its internal processes. The company, which is the national telecom company for the Principality of Andorra has partnered with Alastria and will deploy its blockchain network with its own node.
The partnership will open the doors to news avenues of collaboration between the two companies, a report by Diari d'Andorra stated. Alastria, which is a non-profit association that develops blockchain-based solutions, has over 800 members including Accenture, SAP, Siemens, the Red Cross and Ernst & Young.
The agreement with Alastria will enable Andorra Telecom to reinforce its technological pillar, the company's director general Jordi Nadal stated. It will also "allow developments with different technologies, all of them of reference." The result will be the streamlined development of an effective digital economy.
The two will also partner to execute Link2Chain, an entrepreneurship program by Alastria. The program will see the participation of NIU incubator and accelerator program which was launched by Andorra Telecom in 2016. The program was founded to promote entrepreneurship in technology and encourage activities that go towards the diversification of Andorra's economy.
The telecommunications industry has continued to adopt blockchain technology at a rapid rate. As CoinGeek reported, blockchain applications in the telecom industry are expected to generate $1.37 billion in revenue by 2024. Blockchain adoption in the industry is expected to grow at a compound annual growth rate of 77.9% during the forecast period. In 2018, blockchain applications in the telecom industry contributed $46.6 million.
Fraud management, rising security concerns, 5G implementations and the rising number of blockchain consortia including Hyperledger and R3 were cited as some of the major reasons for this growth.
Recently, South Korea's largest telecoms operator KT unveiled a 5G-based blockchain platform known as GIGA Chain. The platform is expected to enhance security for the Internet of Things industry.
In Spain, Telefonica unveiled a blockchain-based data platform that rewards users for their data. The company, which is the seventh-largest telecoms operator in the world, said that the platform would "add a trust layer to operations and design new disruptive services."
Note: Tokens on the Bitcoin Core (SegWit) chain are referenced as SegWitCoin BTC coins. Altcoins, which value privacy, anonymity, and distance from government intervention, are referenced as dark coins.
Bitcoin Satoshi Vision (BSV) is today the only Bitcoin project that follows the original Satoshi Nakamoto whitepaper, and that follows the original Satoshi protocol and design. BSV is the only public blockchain that maintains the original vision for Bitcoin and will massively scale to become the world's new money and enterprise blockchain.