From Akon to Bitcoin icon, the second and final day of the AI & Blockchain Summit 2019: Winter Edition continued to buzz at the Intercontinental Hotel in Malta.
Global artist Akon graced the show with his team to share their economic vision for Africa through blockchain.
"Africa itself, from the population standpoint, as you know, is 1.2 billion and estimated to be two billion in the next 5-10 years. 75% of the population is under 21, which are all young kids that is very tech-savvy, who understands digital economy of what it is to understand how to utilize cellphones on their day-to-day lives. I figured that has to be the target that we actually need to activate," Akon said.
He explained, "Now that we will give them all the tools they need to be able to move on to the future to develop what currency that brings us all together."
Africa is the world's largest emerging market for innovation and financial growth. Electroneum co-founder Richard Ells shared some factors that slow down regulation in the region and why those should not be a concern.
Ells shared that nations in the region are concerned about cryptocurrency going to outflow money from their country. He said that once have nations realized that cryptocurrency will bring in money through tax revenues and increase their GDP, they will be more open to regulating it.
Decentralized finance (DeFi) is one of the buzz words right now in the space. It involves a brand new monetary system that is built on a public blockchain, which aims to provide traditional financial services without any central authority. Though regulations would still depend on certain jurisdiction mandate, this sector poses a massive opportunity to creating business ideas and models.
According to Jonathan Galea, Blockchain Advisory managing director, he has seen a lot of projects within open lending protocols like peer-to-peer micro lending, and the development of stable coins
Galea explained, "Right now, all the main issues being faced by stable coin is they're all centralized." He recommended to remove the so-called "backing element" or they need to back a certain token or a real world asset. He asked, "What if there is no need to back it? What if there is kind of way to stabilize by using a technology?" He added that if someone comes up with a decentralized stable coin, it is going to be a big thing in the DeFi sector.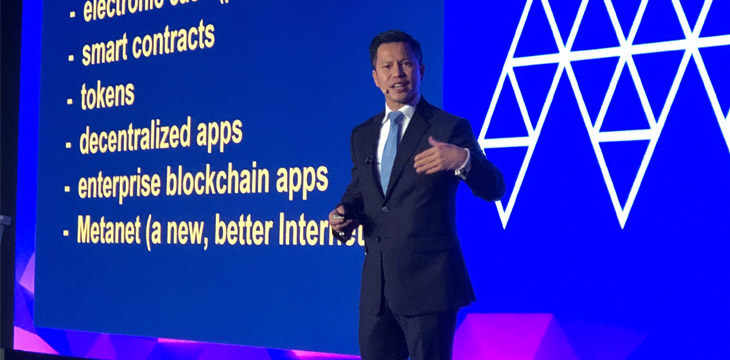 Jimmy Nguyen, Bitcoin Association Founding President, thoroughly explained how big data, an important element in artificial intelligence, can work with blockchain—specifically with Bitcoin SV.
"When you look at the blockchain as what it is, it is a commodity data ledger. It is a new way of keeping on a distributed basis forms of data," he described. With Bitcoin SV scaling, Nguyen explained the micro-transactions and micro-payments can be done with minimum and predictable transaction fees, and you can attach and embed to the blockchain. "That means you can have data recorded to the blockchain that is openly accessible to anyone in the world and can access that as a pool of data for Big Data analysis," he explained. He said that Bitcoin SV (BSV) provides a universal access not only for truth but universal access for Big Data.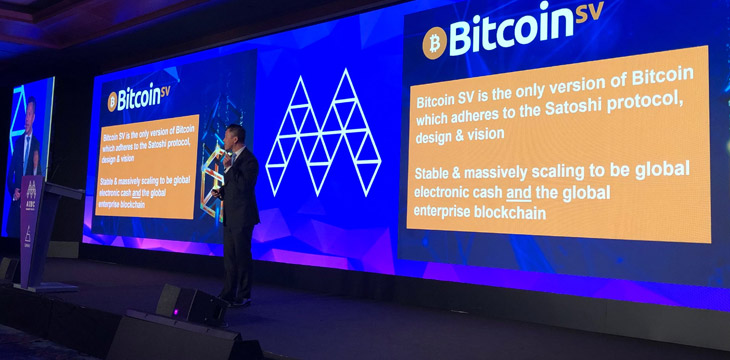 As the show comes to a close, Bitcoin inventor Dr. Craig Steven Wright delivered an honest account of what honest money is to a mix crowd of developers for the world and those who are only in it for profit: "Bitcoin was designed to be honest money."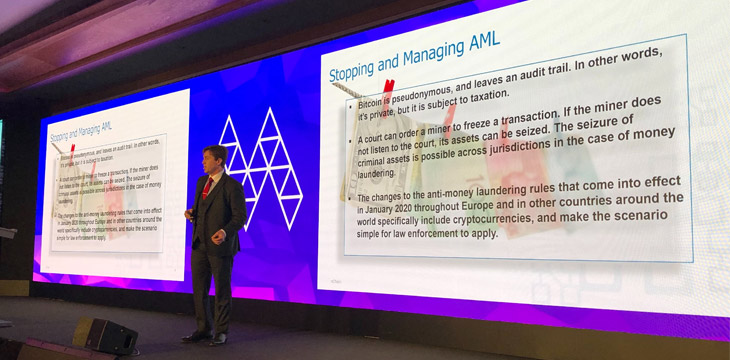 Wright shared that this system is not friendly for criminal activities. It will allow millions of people to save their money and be protected, and stop fraud and crime.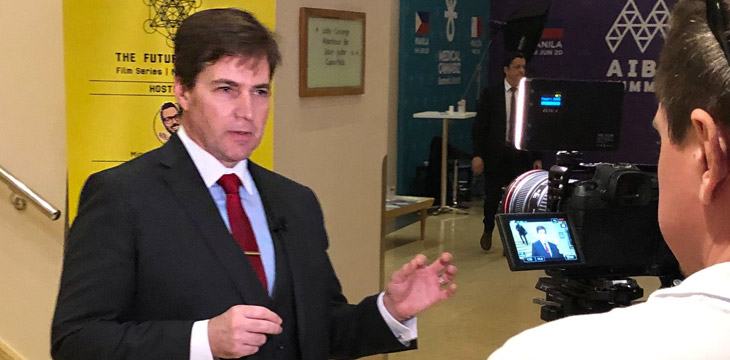 Wright emphasized that people don't seem to get that their Bitcoin can't be taken away because they have private keys. He said that it is wrong to think that way specially with the digital gold mentality. "That makes so easily to be seized," he claimed.
Watch Day 1 highlights here.
New to blockchain? Check out CoinGeek's Blockchain for Beginners section, the ultimate resource guide to learn more about blockchain technology.