On this episode of CoinGeek TV, CoinGeek Chief Bitcoin Historian Kurt Wuckert Jr. caught up with Adrian Grenier, actor and Regional Goodwill Ambassador for North American for the UN Environment Programme, in the recently held CoinGeek Conference in New York.
Grenier is building a rural community on a sustainable footing, where he is trying to apply technical solutions to a hyperlocal, environmentally conscious community. He said the BSV blockchain can potentially help bring energy and effort to tracking and tracing the contributions from different members of local communities while helping to keep all value generated as local as possible. With BSV, there are no sending transaction fees to middlemen or to banks, but retaining transactions within local communities themselves.
CoinGeek New York Conference @adriangrenier, @CalvinAyre, and Dr. Craig Wright enjoying #CGNewYork! pic.twitter.com/8rkMIPvP5h

— CoinGeek (@RealCoinGeek) October 6, 2021
In the environmental and sustainability use case, Grenier said he was excited about what Bitcoin SV, in particular, can deliver, as a result of its lower fees and superior block sizes. Pressed on the role this could have crossed over into content creation and art in the future, he spoke positively of the impact on artists and creators.
Right collection, for example, becomes much easier with blockchain and BSV technology. Rather than musicians working through rights collection agencies as they do now, the future will see creatives having greater control over their content, receiving payments directly into their BSV wallets. Again, reducing the inefficiencies and costs of working through third-party collection agencies.
The same, he noted, applies to ownership, which can be more effectively tracked on the blockchain directly.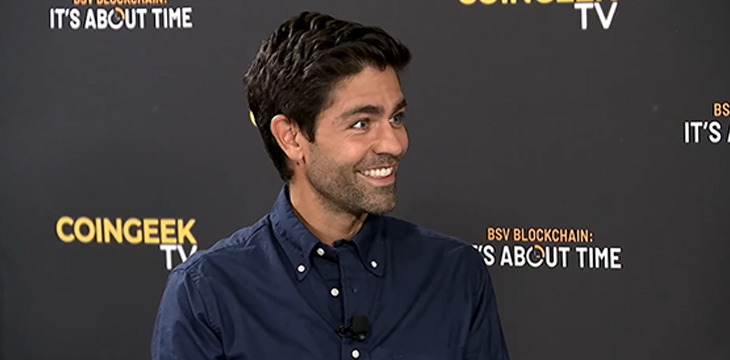 CoinGeek TV on Day 2 of the CoinGeek New York conference wrapped up with Wuckert speaking to Veridat Managing Partner Phil Runyan. Runyan said that the mission of Veridat was to shore up data integrity, a key issue for industries, enterprises, and individuals that rely on data to make decisions every day.
He noted the importance of data integrity and the reality of the problems that can be caused by human error. Either at the point of data capture or in making decisions about data. Having humans involved in the process is liable to lead to data corruption which in turn can result in bad decisions and accidental errors, often with catastrophic results.
Veridat provides this additional layer of data validation, working alongside existing data collection systems to snapshot data in real-time at source, and to validate that data to ensure integrity is preserved.
This limits the scope for error by collecting data even before it hits a company's database. Runyan noted that with Veridat there is no need to enter the data twice – it is simply collected at the point of creation and validated to give it extra provenance. Reporting runs in parallel to existing data collection and reporting, for a seamless, efficient system that allows for more trust in data.
Runyan said the conference had been an eye-opener for Veridat, showing the progress being made right across the BSV ecosystem towards mainstream enterprise adoption.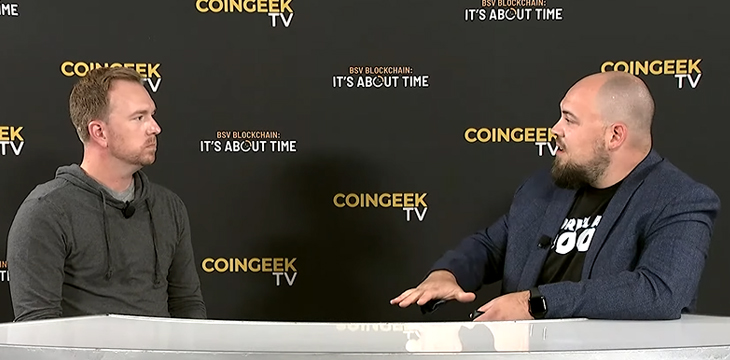 Watch CoinGeek New York 2021 Day 1 here:
Watch CoinGeek New York 2021 Day 2 here:
Watch CoinGeek New York 2021 Day 3 here:
New to blockchain? Check out CoinGeek's Blockchain for Beginners section, the ultimate resource guide to learn more about blockchain technology.