Business
Cecille de Jesus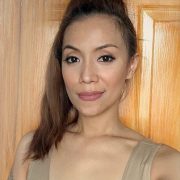 $4B project EOS network freezes one day after launch
Despite the massive funds poured into the project, EOS slumps down as it continues to suffer technical failures.
By the end of last month, EOS has reportedly raised $4 billion since the project was announced last year. With the claim of eradicating transaction fees and enabling millions of transactions per second, the start-up project by Cayman organization BlockOne saw investors pouring funds into its ICO.
But despite all the ICO excitement, EOS has been struggling to deliver a consistent, fully working product. In a series of anti-climactic turns, the launch was delayed after already being postponed a few times.
Finally, the launched in June 15. But then less than 48 hours in and transactions froze on the network.
An update list from EOS Argentina, one of the block producers for EOS wrote:
AT 9:56 UTC the EOS Mainnet paused. At 10:01 UTC Block Producers and many Standby Nodes joined together on an international conference call to identify and fix the issue.
At 10:57 UTC The choice was made that all Standby Block Producers would stop their nodes and backup any information that could helpful in diagnosing the problem.
At 11:02 UTC, a method to unpause the chain was formulated and is currently underway. Normal EOS chain functions should be available within 3 to 6 hours from the time of the publication. Incoming connections to the network are not being accepted while the work is taking place. Please wait for an update from the Top 21 Block Producers before attempting EOS mainnet transactions.
The problem has been solved as of last update, but this hasn't stopped the online debate and mockery that ensued, with some suggesting this will all end in tears.
The recently released code version 1.0.1 currently has over 600 open issues on Github, although the team has already closed 1,5775 as of last check. Some are criticizing the team's grip on handling critical vulnerabilities.
Some are also igniting suspicions of an upcoming pump and dump. EOS' market cap is now at over $10 billion—with this much at stake, to say that such rumours are worrying is an understatement.
To receive the latest CoinGeek.com news, special discounts on CoinGeek Conferences and other inside information direct to your inbox, please sign up for our mailing list.