Non-fungible tokens (NFTs), the metaverse, and Web3 have exploded this year, and the number of trademark applications relating to these sectors is proof. Data shows that in the first eight months of 2022, there have been twice as many applications as the entire 2021.
So far, there have been over 5,800 trademark applications filed with the U.S. Patent and Trademark Office (USPTO) for NFTs and related technology, according to data shared by trademark attorney Mike Kondoudis. This is over two and a half times more than the 2,087 recorded in 2021. In March alone, there were over 1,000 applications.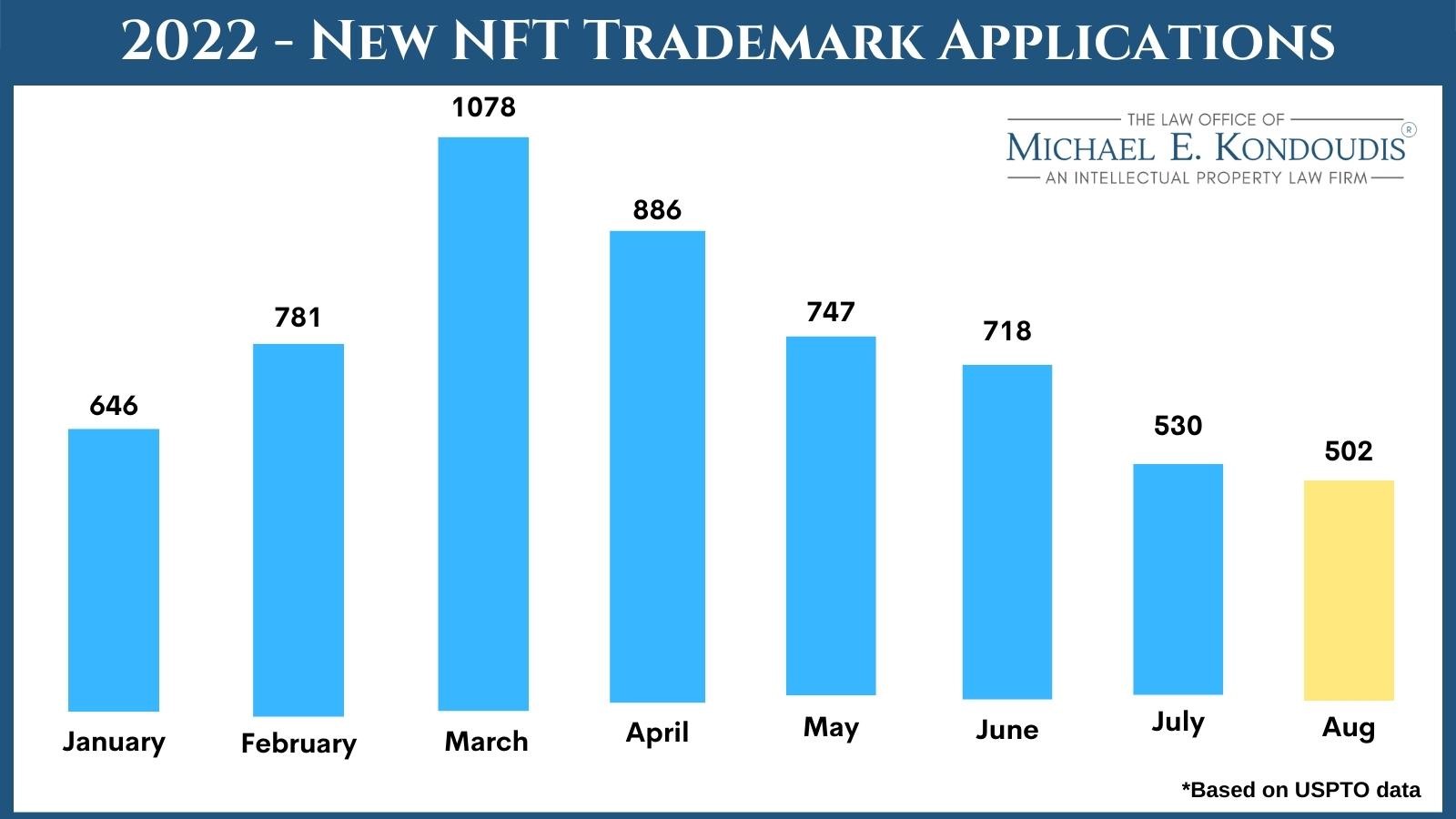 The high number of trademark applications comes at a time when major brands and celebrities have flocked to NFTs. The most recent brand is global music giant Sony Music Entertainment which filed its application this week. Sony wants to use the Columbia Record logo for NFT-backed media, music and podcast production, and artist management. 
#SonyMusic has filed a trademark application for the Columbia Records logo claiming plans to use it for:
▶️ NFT Backed Media
▶️ Music + Podcast Production
▶️ Artist Management + Music distribution services
..and more!#NFTs #Metaverse #Web3 #Columbiarecords #Pop #Rock #Hiphop pic.twitter.com/xY7kRMgo1m

— Mike Kondoudis (@KondoudisLaw) September 6, 2022
French luxury brand Hermès recently filed an application as well, revealing it was venturing into NFTs. U.S. auto giant Ford has also filed 19 trademark applications relating to NFTs this week, showing that it might venture into online stores for the digital collectibles.
Celebrities have also flocked to NFTs, with singer Miley Cyrus being the latest to apply for NFT trademarks. She is seeking to trademark "Miley" and "Miley Cyrus," hinting at future plans to release NFT-related virtual goods.
The metaverse has also seen a flurry of activities this year, Kondoudis revealed. In the first eight months, there have been 4,150 trademark applications filed for metaverse and related technologies. Once again, March saw the highest activities, with 759 applications filed. This is more than twice the 1,866 applications filed in the entire 2021.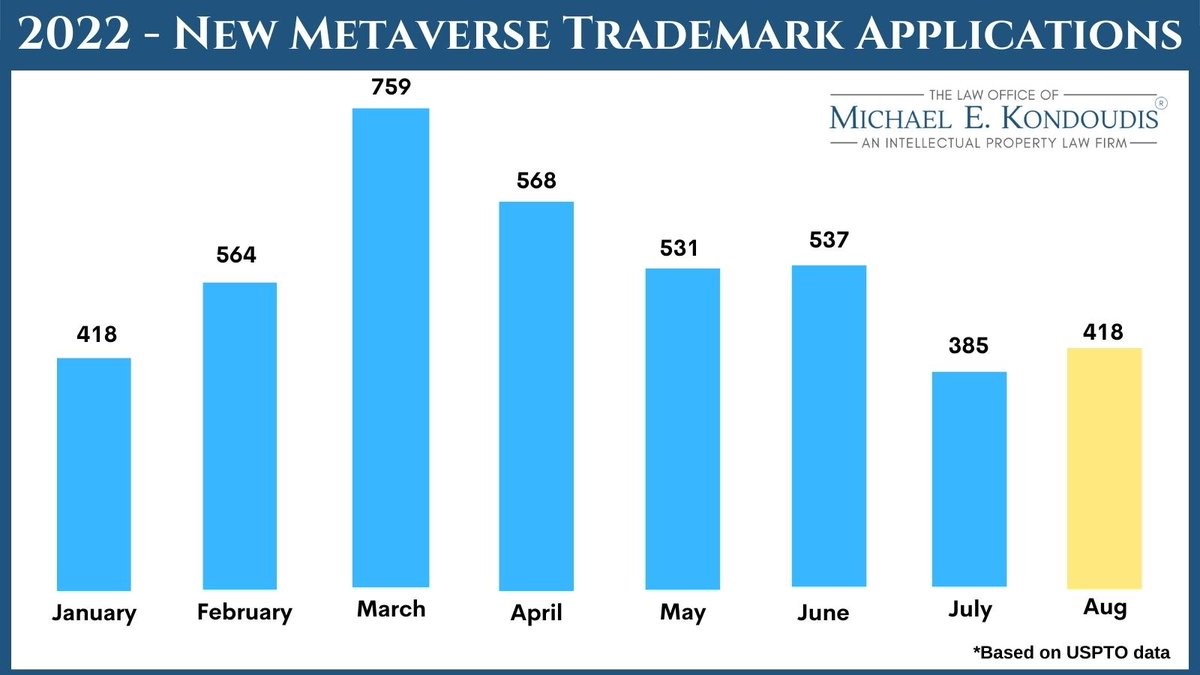 Digital asset-related applications hit 3,600 in the first eight months, slightly eclipsing the 3,516 recorded in all of 2021.
Watch: The BSV Global Blockchain Convention presentation, NFTs: What Can We Do Better?
New to Bitcoin? Check out CoinGeek's Bitcoin for Beginners section, the ultimate resource guide to learn more about Bitcoin—as originally envisioned by Satoshi Nakamoto—and blockchain.