Press Releases
Press Releases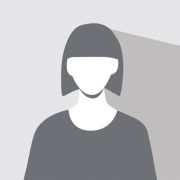 Unbounded Capital rebrands, investing exclusively in the BitCoin (BSV) ecosystem
Unbounded Capital, formerly operating as The New Economy Fund, has rebranded to reflect a foundational change to their thesis: a sole focus on investment in BitCoin (BSV) and the new business models it enables. According to Managing Partner Zach Resnick, "Upon better understanding the potential of BitCoin at scale and the wide range of powerful businesses now possible, Unbounded Capital identified that the future's highest value projects would be built leveraging BitCoin. Although BitCoin SV is a technology and ecosystem poorly understood by virtually all professional investors, it is nonetheless poised to deliver outsized value."
The Unbounded Capital team and its advisors have the experience in capital markets, technology investing, and entrepreneurship to succeed as leading venture capitalists in the nascent BitCoin ecosystem. In addition to supporting BitCoin entrepreneurs through funding and advisory, Unbounded Capital also sees an opportunity in focusing their expertise on equipping the next wave of entrepreneurs with actionable businesses and attracting forward thinking investors through their education on BitCoin's future internet of value – the Metanet. This education has started via their new video series and podcast, Unbounded Conversations.
Have a business or idea and looking for funding? Share your idea here or email [email protected]
For more information on the fund or any questions, email Managing Partner Zach Resnick at zach [at] unboundedcapital [dot] com
To receive the latest CoinGeek.com news, special discounts on CoinGeek Conferences and other inside information direct to your inbox, please sign up for our mailing list.