Business
Steve Kaaru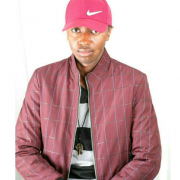 Uganda conducting research on cryptos as it seeks to regulate them
Many African governments have been reluctant to formulate and implement laws governing the cryptocurrency industry. However, this is slowly changing as cryptos gain more popularity. The latest country is Uganda which is now conducting research on cryptos in a bid to regulate the industry.
According to a report by local outlet The Independent, the country's Minister of Finance recently revealed that the government has been taking a keen interest in the crypto market. The minister, Gabriel Ajedra, stated that the government is out to ensure that the crypto industry poses no risk to the economy.
Ajedra was speaking during an event organized by United Nations African Institute for the Prevention of Crime and Treatment of Offenders on the regulation of emerging disruptive technologies such as blockchain technology, cryptocurrencies and artificial intelligence. He stated that he believes that digital transactions will rule the future. As it stands, the Ugandan banking system has been disrupted by a number of technological innovations and the government must strive to keep up.
Further, Uganda's president has directed the Ministry of Finance and Economic Planning to formulate a policy paper which can form the basis on which the crypto industry will be regulated.
Other notable speakers in the event also urged the Ugandan government to come up with regulations for the crypto industry soon or risk lagging behind its peers. Some of the recommendations made were for the Ugandan government to develop its own digital currency. In doing so, it would reap the benefits of a digital currency and also be in a better position to regulate the other digital currencies.
The Ugandan crypto scene has been one of the most vibrant in Africa. This was best seen when Binance decided to open its first fiat-to-crypto platform in the country last year. The people of Uganda were quick to embrace the platform, with figures showing that the exchange registered over 40,000 traders in just its first week.
Uganda has a high unbanked population, with a report on the American Economic Journal stating that 74% of Ugandan households have no access to a bank. This makes the country a fertile ground for the use of cryptocurrencies.
To receive the latest CoinGeek.com news, special discounts on CoinGeek Conferences and other inside information direct to your inbox, please sign up for our mailing list.