Business
Jasmine Solana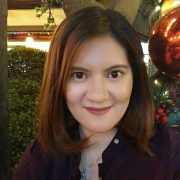 Uber brings in Bitcoin-friendly Expedia CEO as new chief
Uber's search for a new chief executive is over.
The board of Uber has reportedly voted over the weekend to bring in Expedia CEO Dara Khosrowshahi to lead the ridesharing company, according to several media outlets.
The New York Times, which quoted people with knowledge of the decision, reported that Khosrowshahi was picked out from a field of three finalists, which included former General Electric chief Jeffrey Immelt and Hewlett Packard Enterprise chief Meg Whitman.
Bringing in Khosrowshahi is expected to help return stability to Uber, which has been operating without a leader since its co-founder Travis Kalanick stepped down from the CEO position in June. But more than that, the new CEO—if he accepts the offer—could bring Uber on board the cryptocurrency train.
Under Khosrowshahi's lead, travel company Expedia started accepting bitcoin for hotel bookings in June 2014. Expedia has teamed up with Coinbase, which "converts all customer bitcoin transactions into U.S. dollars with its instant exchange feature."
Khosrowshahi also personally invested in the $116 million Series B fundraising round for bitcoin startup 21 Inc. in March 2015.
Uber does not accept bitcoin, although Uber drivers in some countries, such as Argentina, have tried using the cryptocurrency as an alternate payment option.
Khosrowshahi accepting the job offer could help Uber finally get its head out of the sand. For starters, the brand could take up our Bitcoin voucher offer and see the merits of uncoupling from banks and credit companies.
If you recall, we tried to persuade 20 top online retail brands to accept Bitcoin for payments, by sending their financial directors $100 worth of Bitcoin via a QR code. So far, Laurence Tosi from AirBnB, Derek Kerr from American Airlines, and John J. Stephen of AT&T have redeemed their vouchers. And maybe this time, a company not beginning with 'A' will finally join the party.
Note: Tokens on the Bitcoin Core (SegWit) chain are referenced as SegWitCoin BTC coins. Altcoins, which value privacy, anonymity, and distance from government intervention, are referenced as dark coins.
Bitcoin Satoshi Vision (BSV) is today the only Bitcoin project that follows the original Satoshi Nakamoto whitepaper, and that follows the original Satoshi protocol and design. BSV is the only public blockchain that maintains the original vision for Bitcoin and will massively scale to become the world's new money and enterprise blockchain.