Alexey Pertsev, the developer allegedly behind the infamous coin mixing service Tornado Cash will stay in jail for at least the next three months, a Dutch judge has ruled.
The 29-year-old developer was arrested two weeks ago by the Dutch Fiscal Information and Investigation Service, several days after the United States Treasury issued sanctions against the Ethereum-based mixer. While giving the sanctions, Treasury accused the protocol of being used to launder billions of dollars for criminals, allegations with Dutch authorities echoed.
Immediately after the arrest, Pertsev appeared in court, where a judge ruled that he should spend the next 14 days in jail pending investigations. After the two-week period lapsed, he appeared in court again, with his lawyers pushing for his release on bail.
According to sources in Den Bosch, Netherlands, the judge ruled against it and ordered him to be held for the next 90 days. So far, the Dutch authorities have yet to charge Pertsev formally with any crime.
Tornado Cash developer linked to Russia's FSB
Pertsev's case is a peculiar one that has caused wide uproar in some circles. Unlike in most similar cases, he isn't directly involved in any criminal activity. Rather, he wrote open-source code for Tornado Cash that has been abused by many criminal groups to launder money.
His arrest has been criticized by many, including Uniswap founder Hayden Adams and Kraken CEO Jesse Powell. Even Vitalik Buterin has voiced support for the developer, admitting to be a Tornado user himself.
And while many of Pertsev's supporters have echoed his claims of innocence, one intelligence firm has revealed that he has previously worked for Digital Security OOO, a Russian-based firm that in 2018 was sanctioned by the U.S. for allegedly supporting the Federal Security Service (FSB), the Russian intelligence agency which is the successor to the KGB.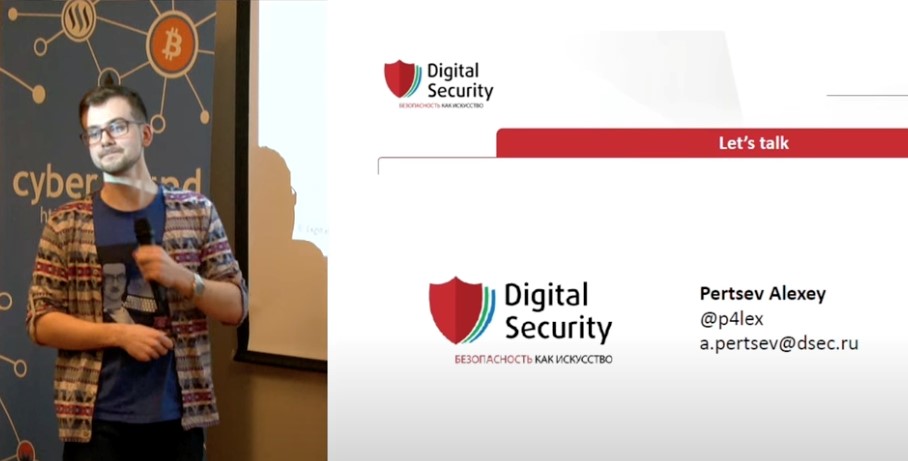 It's important to note that Pertsev worked with the FSB-linked entity before he started contributing to Tornado Cash. Further, Kharon, the intelligence firm that discovered the developer's past, didn't find any direct link between the coin mixer and the Russian agency.
However, according to Alex Zerden, the links to the FSB paint a murkier picture of Pertsev's past.
"This opens up a lot of credibility issues for the developers of Tornado Cash. This is pretty profound information that informs why the U.S. government and Dutch authorities have taken certain actions," Zerden, who is an adjunct senior fellow at the Center for a New American Security, told Fortune.
Pertsev's wife, Xenia Malik, has dismissed claims that her husband may have engaged in espionage while contracting for the FSB during his time at Digital Security OOO.
"Alexey has never been associated with the FSB of the Russian Federation and similar organizations. We moved to the Netherlands in the hope of a quiet, stable and free life, which is unimaginable in military Russia," she told one outlet.
Watch: The BSV Global Blockchain Convention presentation, Trust But Verify: Everything
New to blockchain? Check out CoinGeek's Blockchain for Beginners section, the ultimate resource guide to learn more about blockchain technology.