Business
Jasmine Solana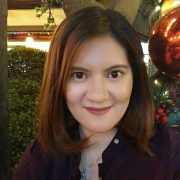 TheBigCoin shutting down crypto payment processing service
As an "intermediate service" that helps users to spend cryptocurrency, TheBigCoin has set out on a mission to bring about "mass adoption of cryptocurrencies." The journey, however, is about to end this month, after the company announced that it is terminating its payment processing services.
Effective Feb. 15, TheBigCoin's "cryptocurrency payments processing service will be shut down permanently," the firm announced in an email to its customers last week. The team did not go into detail about the shutdown, and instead directed its customers to "contact our support team for any inquiries via email."
TheBigCoin describes itself as an intermediate service for spending cryptocurrencies, including Bitcoin Core (BTC), Bitcoin Cash (BCHABC), ETH, LTC, DASH, XMR, and DAI, in online stores as well as any online service provider around the world. On its website, TheBigCoin team notes, "At the moment 99% of the web still doesn't accept cryptocurrency as a form of payment. We solve this problem by buying the product on your behalf, while at the same time receiving from you an equivalent amount of cryptocurrency."
The firm offers "fully anonymous service," promising users that they can "checkout anonymously in 3 minutes" while also being able to "easily track all your orders." For businesses, TheBigCoin offers crypto processing service with 0.9% processing fee on an intuitive payment gateway, which it claims lets it "achieve 2x higher conversion rate compared to competitors.
"The ultimate goal of TheBigCoin is to achieve mass adoption of cryptocurrencies," according to the company, which has received a 95% "excellent" rating on review platform Trustpilot.
Recently, however, users noted that the company has been silent on its social media platforms. On Reddit, user Bits-of-Wisdom posed the question: "TheBigCoin or TheBigCon..?"
Reddit user OsrsNeedsF2P also pointed out, "That's actually strange – they used to be so active and you would hear about them everywhere." To which TheBigCoin team responded with:
Note: Tokens on the Bitcoin Core (SegWit) chain are referenced as SegWitCoin BTC coins. Altcoins, which value privacy, anonymity, and distance from government intervention, are referenced as dark coins.
Bitcoin Satoshi Vision (BSV) is today the only Bitcoin project that follows the original Satoshi Nakamoto whitepaper, and that follows the original Satoshi protocol and design. BSV is the only public blockchain that maintains the original vision for Bitcoin and will massively scale to become the world's new money and enterprise blockchain.