Asia's dominance in the gaming sector, combined with its rise as a blockchain hub, will determine the success of blockchain gaming, a new report has found.
The report by DappRadar pointed out that even beyond blockchain, Asia is the driving force behind the global gaming industry. The region boasts 1.7 billion gamers and, in the most recent survey, accounted for $72 billion in revenue, representing 52% of the global annual gaming revenue. East Asia is especially dominant, with China, Japan, and South Korea setting the pace.
In addition to gaming dominance, Asia is leading globally in blockchain adoption.
This makes Asia critical to the success of Web3 gaming. In Japan, for instance, over 40% of surveyed respondents revealed they are aware of blockchain gaming. Of these, 57% have a positive impression, DappRadar found.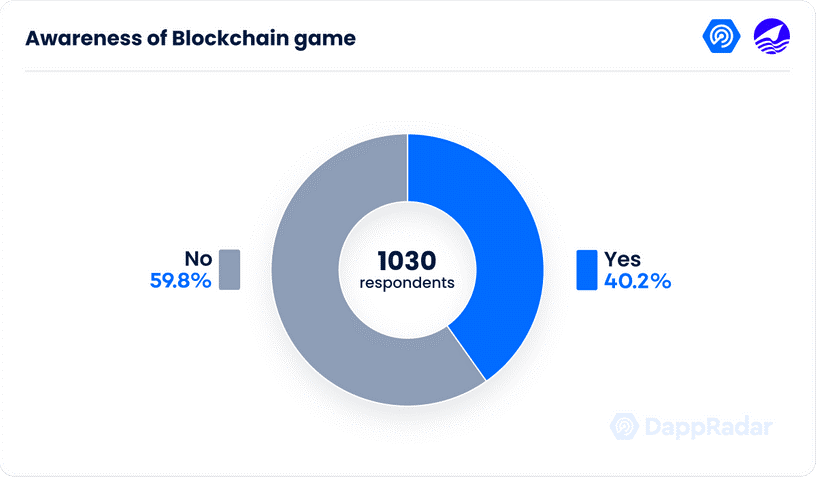 While developers work on integrating tokenomics into their games, DappRadar found that gamers care more about the gaming experience and the visual quality. Gamers also prefer games they can get started on for free and those with higher active users.

Airdrops are the best way to incentivize new gamers, the report added. Over 55% of the surveyed gamers said they would try out a new game if they were promised free tokens through an airdrop.
Back to Asia, the report projects the region will continue to dominate the Web3 gaming ecosystem. Not only does the region have the highest number of gamers, but it's also home to the biggest gaming companies. Sixty-two of the top 100 gaming firms are in South Korea, China, and Japan.
These traditional gaming giants have been integrating blockchain into their games and building new Web3 games. South Korea's gaming giant Nexon (NASDAQ: NEXOF) is building a blockchain version of its hit game MapleStory (over 5 million players); Japan's Square Enix (NASDAQ: SQNXF) created Symbiogenesis, a non-fungible token (NFT) game; Sony (NASDAQ: SNEJF) has dozens of NFT and Web3 gaming patents; Japan's Bandai Namco (NASDAQ: NCBDF) is integrating blockchain into its popular Gundam franchise.
Pure Web3 games have also found a big audience in Asia. Axie Infinity, one of the most popular Web3 games before its $625 million hack, was a big hit in Asia, with 40% of its players from the Philippines.
Watch: Scaling Games on Layer One Why It Matters
New to Bitcoin? Check out CoinGeek's Bitcoin for Beginners section, the ultimate resource guide to learn more about Bitcoin—as originally envisioned by Satoshi Nakamoto—and blockchain.