Day 2 of the BSV Global Blockchain Convention at the Grand Hyatt Dubai picked up right where it left off—still on the question of how to do good with the help of the BSV blockchain. Today, the spotlight is turned towards the areas of payments and fintech, creative economy, and Web3, as well as how enterprise-level blockchain is re-inventing industries.
Centbee kicked Day 2 off with a major announcement: Centbee Remit. This new feature allows Centbee wallet users to send cash from their Bitcoin wallet to friends and family's wallets, bank accounts, or even for cash pickup. This functionality will be available to Centbee users in the United Kingdom sending money to West Africa, with other countries to follow soon.
"What you can do in Centbee is you are now able to create mobile money beneficiary through our African corridor or bank account beneficiary, or even cash pickup beneficiary, and you are able now to send money using your Bitcoin wallet from anywhere in the world send it to our termination point in African countries like Ghana, Senegal, Nigeria, Kenya, Tanzania, and a whole number of others," Centbee Co-Founder and CEO Lorien Gamaroff said. "So I'm very proud to announce that right now, in Centbee wallet, you are able to actually do a cross-border remit from anywhere in the world, so we've opened up remittances to Africa, and we think that this is really going to empower users to be able to send money home cheaply."
This makes Centbee a "super app," Gamaroff says. After all, the wallet not only offers remittances, but it can also store value which Centbee customers can use to pay for all the things they need.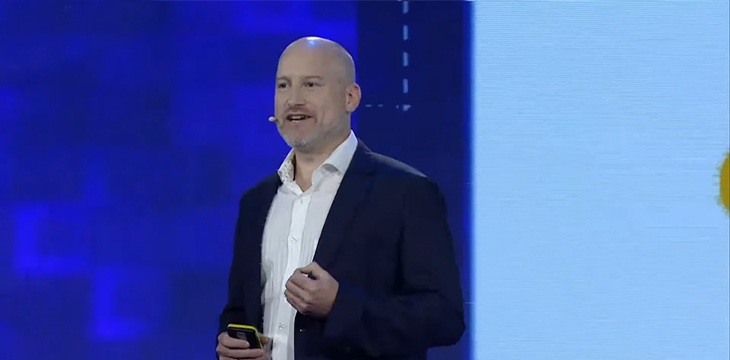 Also making some announcements is Fabriik, which outlined key deliveries for the company. This includes the November 2021 launch of the Fabriik Wave API, a platform that provides a simple and configurable digital currency-to-digital currency exchange; the April 2022 introduction of the Fabriik Wallet, a mobile-first, self-custodial, multi-currency wallet where users can buy, swap and store top digital currencies cheaply and instantaneously in one place.
With Fabriik Wallet, users of BRD wallet can restore from their previous accounts since the Fabriik Wallet is built on Breadwallet's open-source platform.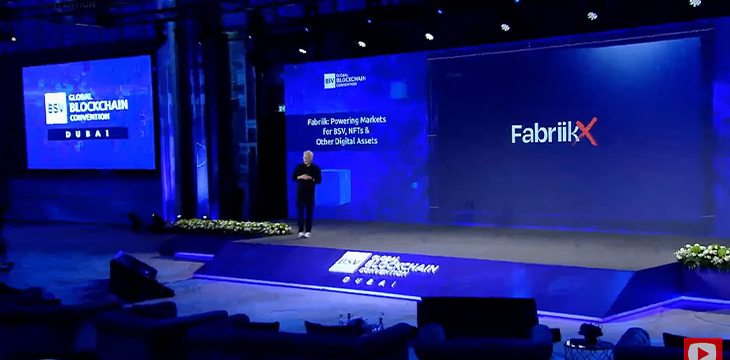 'Soon' is now
Soon™ is an ongoing meme in the Bitcoin and blockchain space, with many projects being vague with their timeframes and delivery dates. For UNISOT, however, that "soon" is actually now with the announcement of new customers, Art enRoll and Local2Local.
Art enRoll seeks to bridge the physical and digital divide around the world, with a goal of ensuring the authenticity of provenance of all artistic works. Founder and CEO Michal Leszczyński said, "We wanted to create a transparent system, something easily auditable. You do not have to trust our company, Art enRoll, just audit the data on the BSV blockchain."
Local2Local wants to cut out the middleman and build sustainable short food chains connecting citizens and farmers on a local, regional, national and European level. "We believe a food system that serves all is possible. With we fight to make the system sustainable for the #environment, affordable for consumers and worth it for farmers," according to founder Mark Frederiks.
Integrating IPv6 and BSV blockchain
Two keynote speeches on Day 2 of the BSV Global Blockchain Convention anchored the event's key messaging of how Bitcoin can create a better world. In his keynote, Latif Ladid, Chair of the 5G World Alliance and President of the IPv6 Forum, explains that most of us use IPv4, which doesn't have the ability to generate enough unique IP addresses for every human, let alone every device. With IPv6—the next Internet protocol—every person and device can have a unique IP address, which, in turn, will greatly advance the Internet of Things, peer-to-peer communication and transactions, and how the internet works.
"The end-to-end model is critical for innovation, and blockchain is a big innovation that can serve as a base layer for IPv6 and Web3," Ladid said.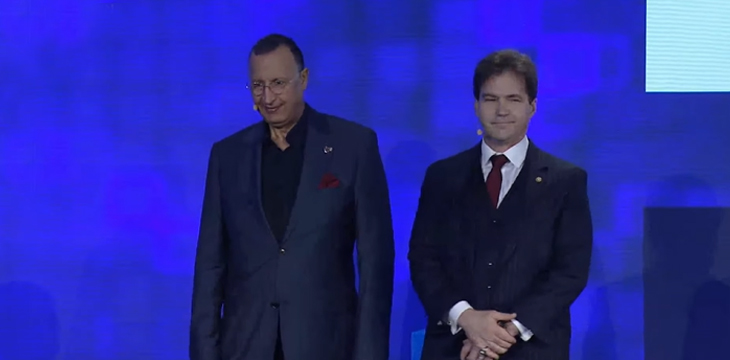 Bitcoin creator Dr. Craig Wright concurs. In his own keynote, the nChain chief scientist outlines how the Internet will look with IPv6 and BSV blockchain.
"IPv6 enables direct connectivity. We can go back to a direct model of the internet. It enables people to set the rules themselves. That is what I envision: control to the owner, the user, the creator," he said.
Check out CoinGeek's recaps of all of the BSV Global Blockchain Convention's presentations and panels.
Watch BSV Global Blockchain Convention Dubai 2022 Day 1 here:
Watch BSV Global Blockchain Convention Dubai 2022 Day 2 here:
New to blockchain? Check out CoinGeek's Blockchain for Beginners section, the ultimate resource guide to learn more about blockchain technology.