Tech
Cecille de Jesus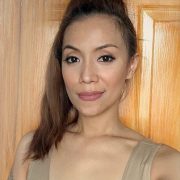 Taiwan new central bank chief considers blockchain
The newly inaugurated central bank president says their agency will consider using blockchain technology for the country's electronic payment system.
As different jurisdictions state their stance for or against it, cryptocurrency enthusiasts and investors have been on a rollercoaster ride, most especially for the past year. But although blockchain technology has had a rough start—much like all historically disruptive inventions, things are looking good this year as more and more countries recognize their potential despite the risks associated with cryptocurrencies.
And it looks like Taiwan is (almost) definitely on team blockchain.
In 2016, a partnership between Microsoft and the Industrial Technology Research Institute of Taiwan (ITRI) has been brokered to form a consortium blockchain network on Azure. Last year, Taiwan's Financial Supervisory Commission (FSC) chairman Wellington Koo has expressed opposition against harsh cryptocurrency laws and has stated that he favours Japan's approach towards regulation.
And this year, it looks like Taiwan may be going all in on blockchain technology, with Koo's friendly stance solidified by the new central bank president Yang Chin-long in his inauguration yesterday. According to his brief speech, the central bank will remain open-minded towards blockchain technology under his regime, and will keep a close look at developments that could streamline the country's electronic payment system and policies.
Yang says that despite blockchain technology not having a substantial impact on Taiwan's policies at present, future developments can change the financial infrastructure and the central bank will keep an eye on opportunities as well as challenges. He adds that the central bank will employ big data as well as artificial intelligence as necessary to more effectively analyze and predict financial conditions.
The newly inaugurated central bank president also emphasized the importance of cooperation and communication with other countries. He added that the country's president is taking steps to increase transparency in governance, such as publishing summaries of proceedings after every board meeting. Luckily, transparency is something blockchain technology can also help with, apart from the obvious financial applications.
Note: Tokens on the Bitcoin Core (SegWit) chain are referenced as SegWitCoin BTC coins; tokens on the Bitcoin Cash ABC chain are referenced as BCH, BCH-ABC or BAB coins. Altcoins, which value privacy, anonymity, and distance from government intervention, are referenced as dark coins.
Bitcoin Satoshi Vision (BSV) is today the only Bitcoin project that follows the original Satoshi Nakamoto whitepaper, and that follows the original Satoshi protocol and design. BSV is the only public blockchain that maintains the original vision for Bitcoin and will massively scale to become the world's new money and enterprise blockchain.