Business
Cecille de Jesus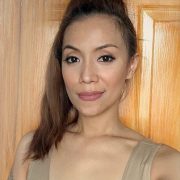 Students plead guilty to robbing Sheep Marketplace—a lesser known Silk Road
Defense believes they should walk free because "there are no victims."
In 2016, police nabbed two students for robbing Sheep Marketplace—which itself has a notorious reputation. Sheep Marketplace operated among the likes of Silk Road, benefiting from its downfall after authorities shut it down and black market customers shifted to Sheep Marketplace as an alternative.
Known for facilitating illegal drug trade and weapons trafficking, Sheep Marketplace is considered the largest exit scam in the history of darknet markets. In November 2013, the platform froze all withdrawals, all the while still accepting deposits. They later said that their platform has been robbed.
While Sheep Marketplace owner Thomas Jiřikovský and his wife Eve Bartošová are facing theft, weapons and drug trafficking, as well as money laundering charges, federal authorities are happy to try to retrieve what was stolen from the black marketplace—5,400 BTC is after all, a bounty that is hard to ignore. With BTC trading at over $11,600 as of writing, this easily amounts to over $62 million.
Nathan Gibson and Sean Mackert have now pleaded guilty of the Sheep Marketplace heist in 2013, when they were both 21. Going by the user name EBOOK101, they exploited a bug in the system and robbed the platform. But they were caught after trying to deposit the stolen BTC into Coinbase, failing to consider the fact that the exchange reserves the right to verify the identities behind accounts—and was subject to compliance laws as proven by their submission to a subpoena, forcing them to reveal Gibson as the owner of the account to which the stolen BTC are being transferred.
The pair can be facing up to 20 years in prison for the theft, which defense attorney Richard Landes opposes, because there are no victims to the theft—the money in the platform were most likely deposited for illicit activities anyway. "These young men, yes, they stole this money but there aren't victims in the traditional sense," Landes said. "If there were victims, the federal government would be returning this money to the victims; instead, the federal government is not returning this money. The federal government is keeping this money."
Note: Tokens on the Bitcoin Core (SegWit) chain are referenced as SegWitCoin BTC coins. Altcoins, which value privacy, anonymity, and distance from government intervention, are referenced as dark coins.
Bitcoin Satoshi Vision (BSV) is today the only Bitcoin project that follows the original Satoshi Nakamoto whitepaper, and that follows the original Satoshi protocol and design. BSV is the only public blockchain that maintains the original vision for Bitcoin and will massively scale to become the world's new money and enterprise blockchain.