Business 11 October 2017
Jasmine Solana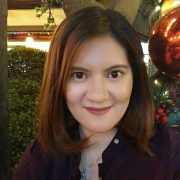 State to 'take control' over cryptocurrency regulation, says Russian minister
Authorities in Russia are finally on the same page regarding the issuance and circulation of cryptocurrencies like Bitcoin in the country.
On Tuesday, Finance Minister Anton Siluanov was quoted by the TASS news agency that the ministers agreed to have the state take control of "the process of cryptocurrency emission and its circulation."
The decision was made during a meeting called by President Vladimir Putin in Sochi, where he discussed the "rollout of digital technologies in the financial and banking sphere and the use of innovative financial instruments," including cryptocurrencies like Bitcoin.
During the meeting, Putin acknowledged the growing worldwide appeal of Bitcoin, which "have already become or are turning into a full-fledged payment instrument and an investment asset in certain countries." The president, however, is concerned about the "serious risks" that cryptocurrencies supposedly bring.
"The president voiced the issues related to cryptocurrencies. This includes difficulties of compliance with anti-money laundering legislation and cases related to complications of identification. That is why we agreed that the state should control the process of cryptocurrency emission and its circulation. The state should take control over it," Siluanov said, according to the news outlet.
The ministers' decision comes several hours after Russian Central Bank First Deputy Governor Sergei Shvetsov announced its plan to block Russian citizens' access to exchange platforms that offer "dubious" cryptocurrencies.
"We cannot stand apart. We cannot give direct and easy access to such dubious instruments for retail (investors)," Shvetsov declared at a conference on financial market derivatives, according to Reuters.
For years, the Ministry of Finance of the Russian Federations has been very vocal in opposing digital currency in the country. Recently, however, Siluanov finally recognized that cryptocurrencies "are real" and that "there is no sense in banning them," although "there is a need to regulate them" because of their volatile nature.
Letting the state take the reins on cryptocurrency regulation will be a boon for the finance ministry, which is currently working to introduce a bill that will define a procedure for buying cryptocurrencies by the end of 2017.
"I won't speak about specific parameters now but in general we agreed that the state should take a lead in this process and to regulate it on the legislative level," Siluanov said.
Note: Tokens on the Bitcoin Core (SegWit) chain are referenced as BTC coins; tokens on the Bitcoin Cash ABC chain are referenced as BCH, BCH-ABC or BAB coins.
Bitcoin Satoshi Vision (BSV) is today the only Bitcoin project that follows the original Satoshi Nakamoto whitepaper, and that follows the original Satoshi protocol and design. BSV is the only public blockchain that maintains the original vision for Bitcoin and will massively scale to become the world's new money and enterprise blockchain.